Much like last season, a handful of Fauquier County golfers narrowly missed qualifying for state Monday. 
Kettle Run's Reece Massei placed fifth during the Class 4 Region C meet at Loudoun Golf and Country Club in Purcellville but fell one spot short of earning the Cougars' first state berth in five years.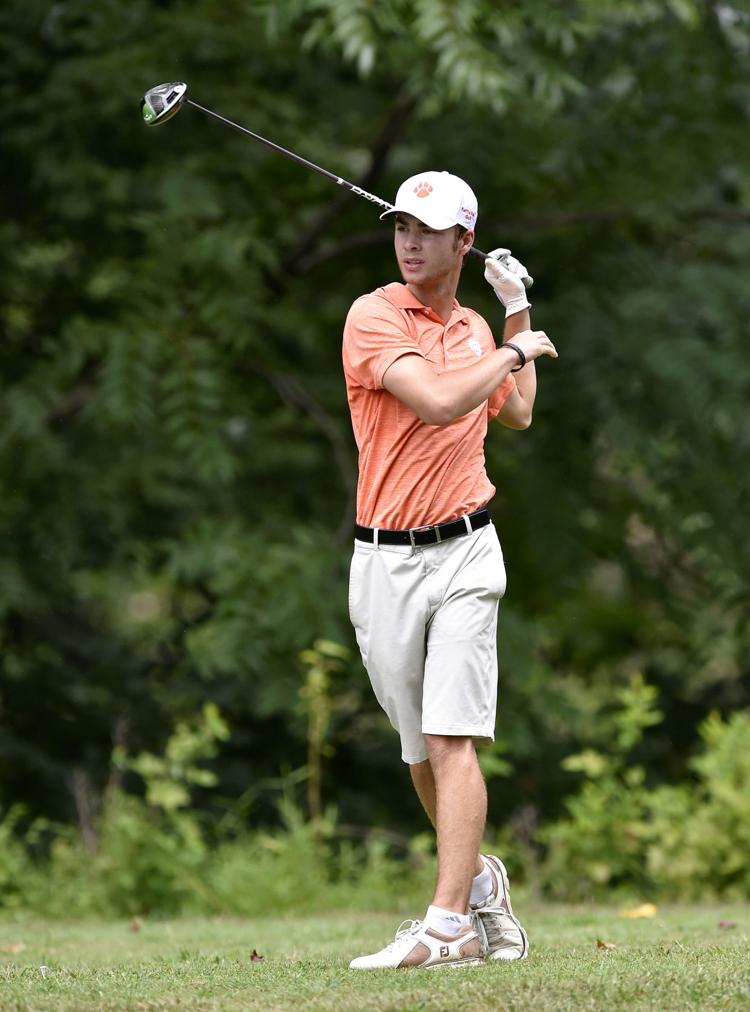 The Cougars also fell two spots short of earning their first team state berth in history. They finished fourth with a score of 313 behind champion Loudoun Valley (305) and Broad Run (310), the two teams that advanced to the Class 4 meet. Similarly, last fall, Kettle Run placed third as a team, finishing only three strokes behind the region runner-up.
The top three individuals unaffiliated with region champion and runner-up teams also earn state berths each season, but Massei was fourth among those eligible golfers Monday after shooting a 74.
In the exact same fashion last season, Fauquier High's Bryce Leazer was fourth and missed a state berth by one slot. He also missed the cut this season by finishing 21st with a round of 82.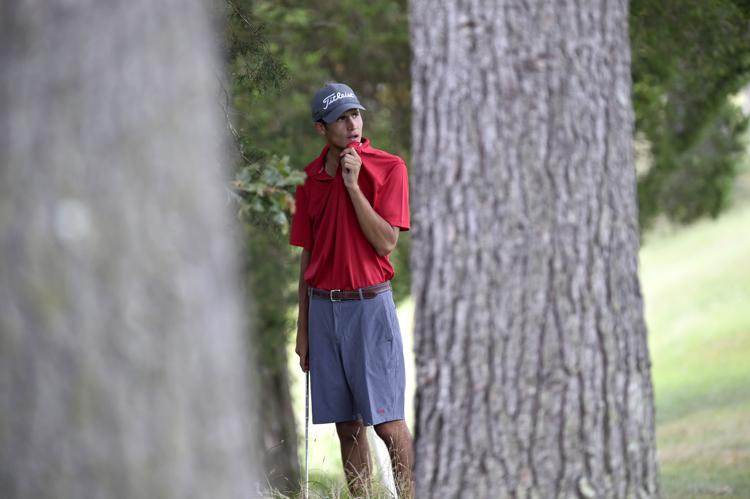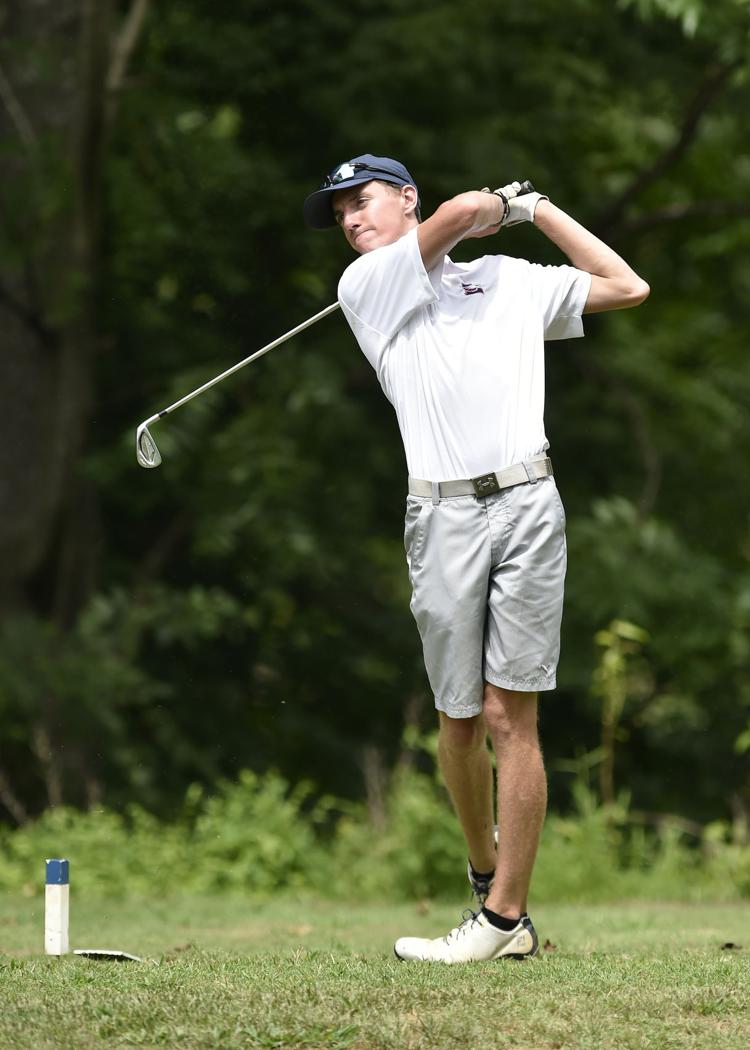 But Leazer, a three-time Class 4 Northwestern District tournament individual champion, did qualify for state in 2017 as a sophomore, so he remains the only county golfer to play at state since Kettle Run's Jeremy Cates in 2014.
The Cougars' Trevor Berg narrowly missed the cut Monday by shooting a 75 and tying for sixth individually. Teammate Joey Shull followed with a 79 and Ben Gray had an 85.
For Fauquier, Nate Winebarger shot an 87, Drew Howser shot an 89 and Tayte Mills shot a 92 as the Falcons finished sixth as a team with a 350.
For Liberty, Nathan Lilly shot a 98.
Fauquier field hockey 1, Rock Ridge 0
Ashley Maldonado scored the lone goal Monday to give the Fauquier Falcons a 1-0 victory over Rock Ridge's field hockey team.
Jamie Renzi assisted the goal to give Fauquier consecutive wins following a four-game losing streak. The Falcons previously defeated Culpeper 2-0 Wednesday to give them a 2-3 record in Class 4 Northwestern District play. 
Paige Keith and Ruby Wrigley scored in that game with assists by Kennedy Kolar and Jamie Renzi.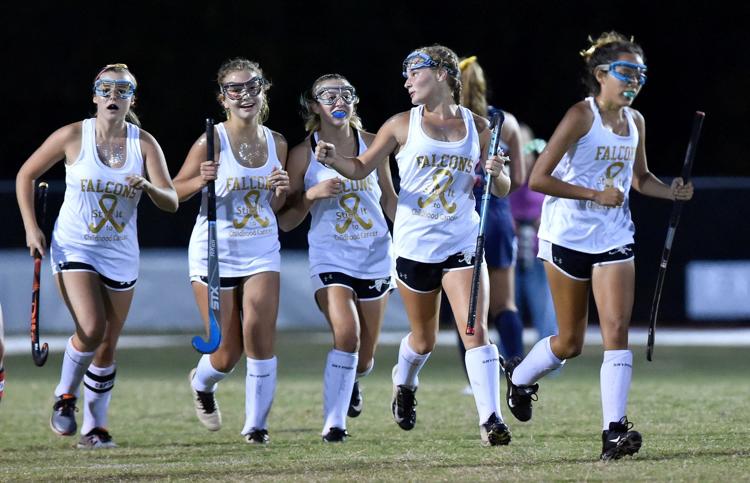 Highland boys soccer 1, St. Anne's Belfield 0
The Highland Hawks extended their winning streak to six games Monday with a 1-0 victory over the St. Anne's Belfield boys soccer team on the road in Charlottesville.
Junior Pierce Maurelli scored the winning goal with 10 minutes, 23 seconds remaining in the first half on a corner kick from senior captain Liam White. Maurelli leaped above the Saints' defenders to forcefully head the ball into the net. 
"An excellently placed kick," Highland coach Rick Ashley said of the corner, which gave the Hawks a 9-1-1 record with a 5-0 mark in the Delaney Athletic Conference.
The Hawks finished the game with 18 shots on goal, but they broke through only that once. Early in the second half, a few of their shots hit off the posts and crossbar, and they missed a penalty kick after halftime.
"A very stubborn Saints defense," said Ashley, who praised St. Anne's center back Jackson Jones. "Truly exceptional in keeping the Hawks at bay, and also contributed threatening long throw-ins and free kicks."
Offensively for the Saints, center forward Grant Martin was a constant threat.
"Incredible speed and intelligent runs," Ashley said. The Saints had "several terrific counter attacking moves using their speed."
Yet the Hawks recorded their fourth shutout of the season with goalkeeper Brennan Bosque leading the way.
Ashley also shifted Santiago Moreno from forward to defensive center midfielder to limit St. Anne's counter attacks.
Previously, Friday, Highland defeated Seton 2-1 at Valley View Park in Nokesville by rallying from a 1-0 halftime deficit with goals by Santiago Moreno and Will Garr, who also had an assist.
"Showed incredible resolve," Ashley said.
Garr scored the winning goal with 20:18 remaining in the second half after stealing the ball from a Seton defender on the right side of the 18-yard box. His shot deflected off the near post, then hit the far post before bouncing softly across the goal line.
About four minutes earlier, Santiago tied the score 1-1 with a goal from about 12 yards out after Matt Hoerner played him a ball right-to-left from just outside the 18-yard box.
In the first half, Highland had only two shots and one corner kick, but Ashley shifted a handful of players after halftime to create better offensive pressure. So the Hawks overcame their 1-0 deficit, which came with 12:57 remaining in the first half.
"Seton was the dominant team in the first half," Ashley said. "A terrific team."