The Dominion Titans' large roster size has often given them an advantage over Fauquier County boys lacrosse teams such as Kettle Run.
But, on Friday, Dominion played its best with fewer men on the field than the Cougars.
In man-down situations, the Titans scored a pair of goals without allowing any to beat Kettle Run 12-9 in the Class 4 state quarterfinals despite the Cougars arguably playing their best in history during an elimination game that deep into the playoffs.
With the scored tied 8-8 and only 9 minutes, 9 seconds remaining during the fourth quarter in Nokesville, referees sent Alex Brendes, Dominion's leading scorer, to the penalty box for one minute. But only 39 seconds later, after Dominion won a faceoff, the Titans' Aidan Smith slipped behind Kettle Run's defense for a man-down goal that gave them the lead for good and began a 4-0 run.
"It was a momentum swing," Kettle Run coach Blake Smith said. "We normally don't let up those goals; just mental breakdowns on our part."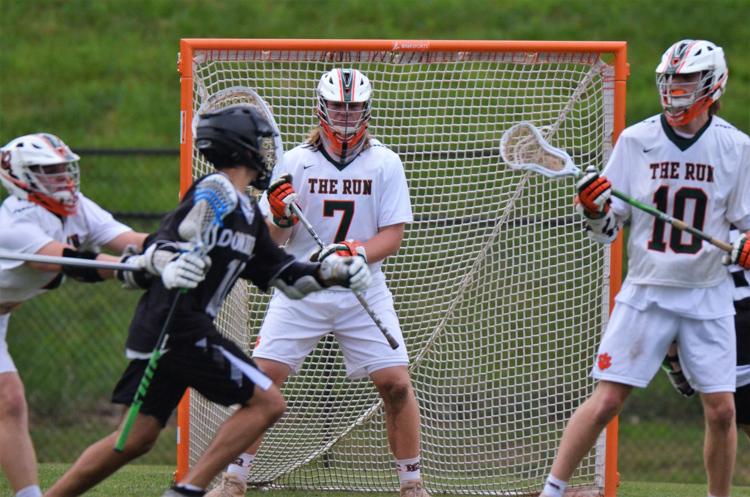 So Dominion (15-4) advanced to play Riverside in the state semifinals while the Cougars (14-3) fell short of their first state victory in history despite entering Friday with a 12-game winning streak.
In fact, during five of the past eight years, Kettle Run's season has ended in the playoffs with a loss to a team from Loudoun County, a traditionally strong area for lacrosse. The Cougars now have a 14-17 all-time record against Loudoun teams compared to a 108-33 mark against all other opponents.
Last season, Kettle Run advanced to state for the first time in history but lost 22-8 to the Titans in the quarterfinals after Dominion similarly dominated the Cougars in the semifinals of the 2016 Class 4A North Region tournament. Kettle Run's recent resume also includes a 14-9 loss to the Titans during the semifinals of the 2012 AA Northern Section tournament, which ended a season-long undefeated run for the Cougars.
Given all that history, losing to Dominion by only three goals Friday gave the Cougars some solace.
"We have nothing to be ashamed of," Smith said. "We showed tremendous effort. We wanted this game and it was right there in our grasp. We gave Dominion a good lacrosse game."
Titans coach Pete Lenotti noticed.
"They're better than they were last year," he said. "Played hard; a lot of ground balls. … They did some nice stuff. Kettle Run played a very good game."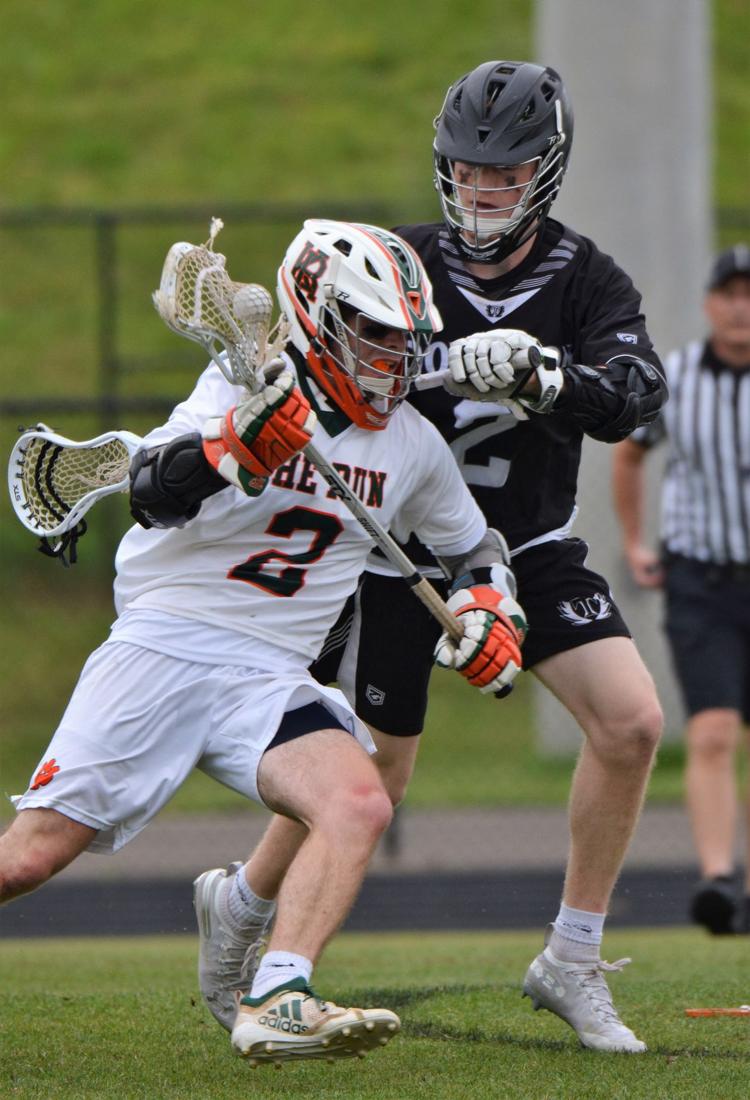 The Cougars' passion showed most of the game, as did that of a substantial crowd, especially when they took an early 4-3 lead and later tied the score 8-8 in the fourth period on a goal by Jimmy Dooly set up by a full-field pass from long-stick midfielder Connor Gladstone.
"Being able to compete [closely] in a game like this, this is huge for us," Smith said. "And all the people that [were] at the game. This is a big program swing for us. We're on the up" trend.
Had the Cougars played better in man-up situations, perhaps they could have even beaten the Titans on Friday.
With Kettle Run trailing only 5-4 late in the first quarter, referees sent a pair of Dominion players to the penalty box, one for a minute and the other for 30 seconds. Smith called a timeout and drew up an offensive play, but the Cougars quickly turned the ball over instead, setting up a Titans goal less than a minute later.
"That kind of kills the other team," Lenotti said. "That's a hard one to take."
Smith agreed.
"It's very frustrating," he said. "We had a play ready for that. It looks like a home run if we make that pass and you score, but that's the way the ball falls sometimes."
So the Cougars failed to scored 10 goals for only the fourth time all season. Dooly led them with five goals while Ashton Short had two goals and one assist. Robert Barr added two assists while Tyler McAnany had one goal and one assist.
Defensively, Kettle Run kept Dominion from scoring 13 goals for only the second time in the past 11 games.
"We talked about how we don't want to get in a run-and-gun match with them," Smith said. "But early in the possessions we would take shots that we talked about not taking."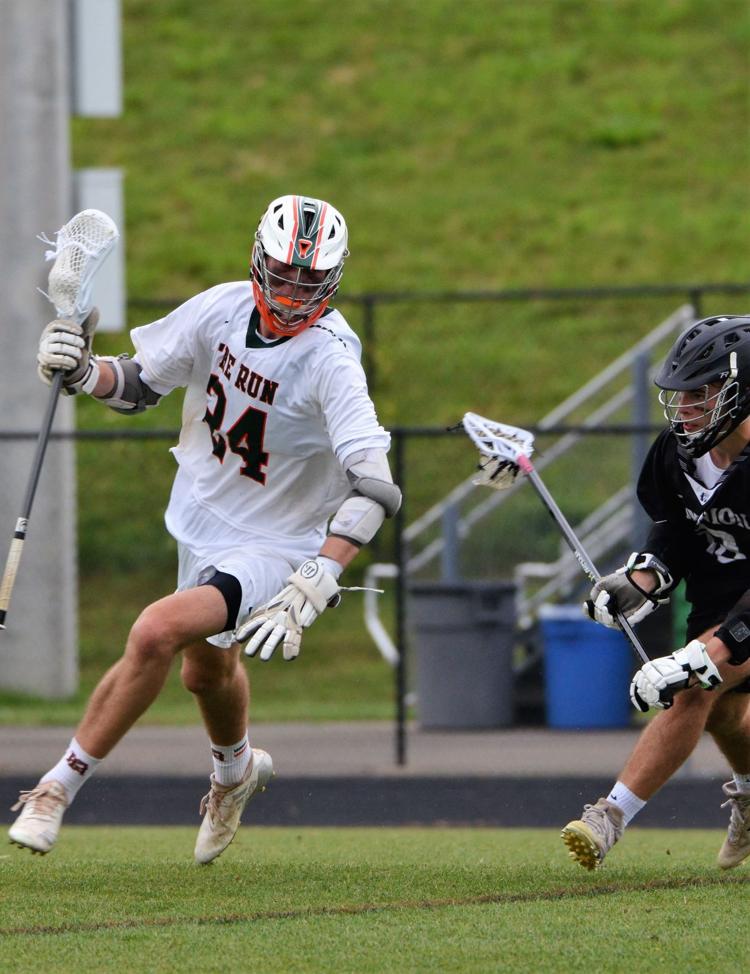 The Cougars and Titans finished almost equal in shot attempts, but Dominion converted more often, which helped negate Kettle Run's 13-12 advantage on faceoffs, led by Ethan Jakum.
"We talked about being physical and demanding the ground balls, getting out best guys on the wing" for faceoffs, Smith said. "Ethan's been doing a hell of a job for the past three years for the program, and tonight he just left it out on the field."