Eight Fauquier players scored Tuesday to give the Falcons a third consecutive victory with a 14-7 win over Brentsville's boys lacrosse team at home in Warrenton. 
Nathan Robey finished with four goals and Shane O'Hara had three to keep Fauquier undefeated in Class 4 Region B play at 4-0 with a 6-3 record overall. Ryan Kavounis added two goals with one each from Tyler Cadle, Logan Railey, Matthew Fisher, Chris Chesley and Nolan McEachin.
Cadle and Railey also had one assist apiece.
Highland girls lacrosse 18, Oakcrest 2
The Highland Hawks matched their largest margin of victory of the girls lacrosse season Wednesday by beating Oakcrest 18-2 at home in Warrenton.
The Hawks forced 11 turnovers and amassed 27 ground balls while goalie Maddie Turner made six saves to keep them undefeated at 12-0 with a 15-game winning streak over two seasons and a 62-1 run over four seasons.
"Our focus today was on defense: Re-defending and stopping the ball in transition," Hawks coach Kristen Conques said. "We are eager to keep up our team defense."
Offensively, Kayla Soltys had five goals and Juliana Silvernale had three while adding two each were Caite Leake and Ella Nelson. Producing one goal apiece were Cristina Sirianni, Gabby Brisbin, Jenna Gill, Jenna Place, Megan Kirby and Chloe Osborn.
Silvernale and Sirianni also had three assists each, while Leake and Brisbin had two apiece with one each from Kayla and Abby Soltys.
Highland boys lacrosse 6, Trinity Christian 4
The Highland Hawks broke a three-game losing streak this week with a pair of victories against Fredericksburg Christian, 16-4, and Trinity Christian, 6-4.
They beat Trinity on the road Tuesday in Fairfax after winning Monday at home against Fredericksburg to boost their record to 5-6 with a 3-2 mark in the Delaney Athletic Conference.
Highland, ranked No. 10 in the latest VISAA Division II state poll, fell behind 3-1 against No. 5 Trinity but allowed only three more goals the rest of the game behind goalie Jed Page.
Offensively, Griffin Kuhn and Michael Klares had three goals each with Klares scoring a pair in the fourth quarter off of assists from long-pole defenders Brennan Bosque and Andrew Emond.
"Team appears to be peaking at the right time," Rich Klares said. "This team has the ability to play at a very high level. If they keep their wits about them and stay together, there is no telling where they can finish this season. The sky is the limit."
Against Fredericksburg, Kuhn scored four goals while Alden Long and Ian Scarborough had three each with two from Michael Klares.
Adding one goal apiece were Brennan Bosque, James Williamson, Nick Ruddle, Sterling Colgan, while Klares and Bosque, a defenseman, had two assists each.
"Stellar defensive play [by] Brennan Bosque," Rich Klares said. "An amazing diving ground-ball play to secure a possession that [led] to a goal."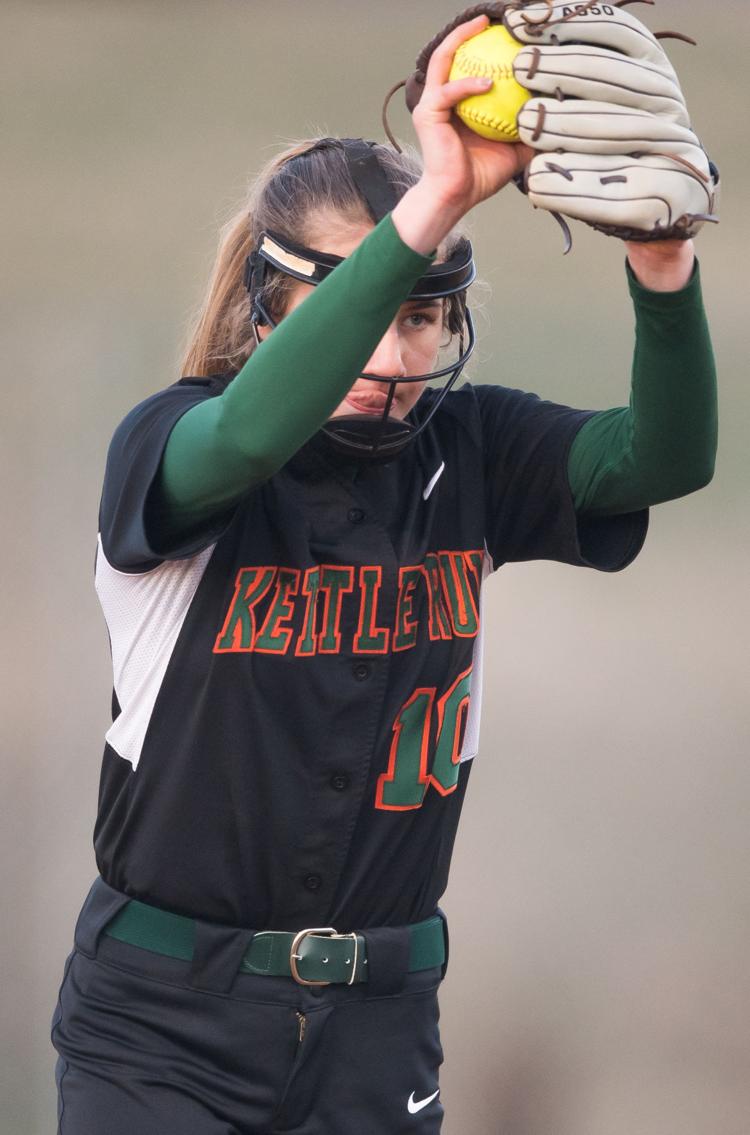 Kettle Run softball 2, Handley 1
Chelsey Dodson hit a leadoff triple and scored on an error in the bottom of the eighth inning Tuesday to give the Kettle Run Cougars a 2-1 walk-off victory over Handley's softball team at home in Nokesville.
So relief pitcher Ashley Hume earned the victory after combining with starter Hannah Hendrickson to throw a four-hitter with 11 strikeouts, giving Kettle Run an 8-5 record with a 3-5 mark in the Class 4 Northwestern District. The Cougars' victory broke a four-game losing streak in district play as Hume struck out eight and allowed three hits and zero walks over four scoreless innings.
Hendrickson added three strikeouts while allowing one unearned run on one hit and one walk over four innings. Offensively, Dodson finished 2-for-4 and Jeanelle Johnson went 0-for-1 with two walks, while Emory Shorts had a walk, steal and run on 0-for-2 hitting.
Kettle Run baseball 9, Handley 4
Caden DeCroo hit a home run and a pair of triples Tuesday to help the Kettle Run Cougars beat Handley's baseball team 9-4 at home in Nokesville.
He finished with three RBIs and two runs on 3-for-4 hitting, while Zach Ewald went 2-for-2 with two RBIs, a triple, steal and run to boost Kettle Run's record to 8-7 with a 5-3 mark in the Class 4 Northwestern District. Joe Vogatsky added two runs, a double and steal on 3-for-3 hitting while helping Kettle Run build a 6-0 lead by the end of the fourth inning.
So starting pitcher Nathan Mabe earned the victory by striking out two while allowing two hits and zero walks over five scoreless innings.
Highland baseball 13, Trinity Christian 1
Three Highland pitchers combined for a no-hitter Tuesday to help the Hawks beat Trinity Christian's baseball team 13-1 in five innings via 10-run mercy rule at home in Warrenton and clinch the Delaney Athletic Conference regular season championship for the fourth consecutive season.
Ed Wagner earned the victory by striking out one and allowing one run on one walk and zero hits over two innings while Evan Evans pitched two perfect innings with one strikeouts. Jackson Gimbel added one strikeout in a perfect fifth inning.
Offensively, Joe DeBardi and Blake Fisher hit back-to-back solo homers to cap a 10-run first inning and give Highland a 5-0 record in the DAC with a 15-4 mark overall. DeBardi finished with four RBIs on 1-for-2 hitting and Fisher went 2-for-3 with two runs and a steal, while Ed Wagner had three RBIs, two runs, a triple and double on 3-for-3 hitting.
Dylan Fisher went 1-for-1 with two runs, a walk and double, while Eddie Gimbel had two runs and a walk on 0-for-1 hitting.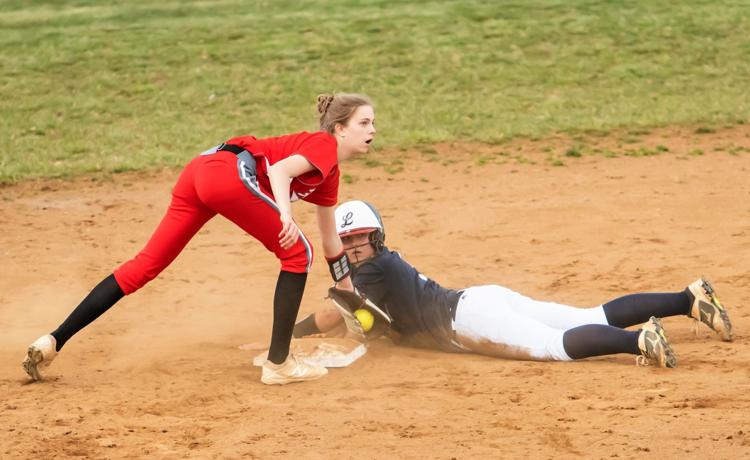 Fauquier softball 21, Millbrook 1
Emily Turner hit three doubles Monday to help the Fauquier Falcons score in every inning en route to a 21-1 victory over Millbrook's softball team on the road in Winchester with Meghan Harrington and Skye Corum combining to pitch a one-hitter.
Harrington struck out five as the winning pitcher who allowed one run on four walks and one hit over three innings, while Corum pitched two perfect innings with one strikeout, giving the Falcons a 13-1 record with a 6-1 mark in the Class 4 Northwestern District.
Turner finished with three runs, two RBIs and a steal on 3-for-5 hitting, while Meredith Wayland went 3-for-3 with five RBIs, a double and run. Zoe Ott added three runs and three RBIs on 3-for-4 hitting, while Callaway Lee went 3-for-5 with three runs, three RBIs, a homer and double.
Adding two runs and two RBIs each were Corum (1-for-1) and Payton Swart (1-for-4), while Harrington went 2-for-4 with two RBIs, a run and walk. Helena Lovell had three runs and a walk on 3-for-3 hitting, while Lauren Davis had two runs, two walks and an RBI on 0-for-3 hitting with Emma Carter going 2-for-3 with a run, RBI and walk.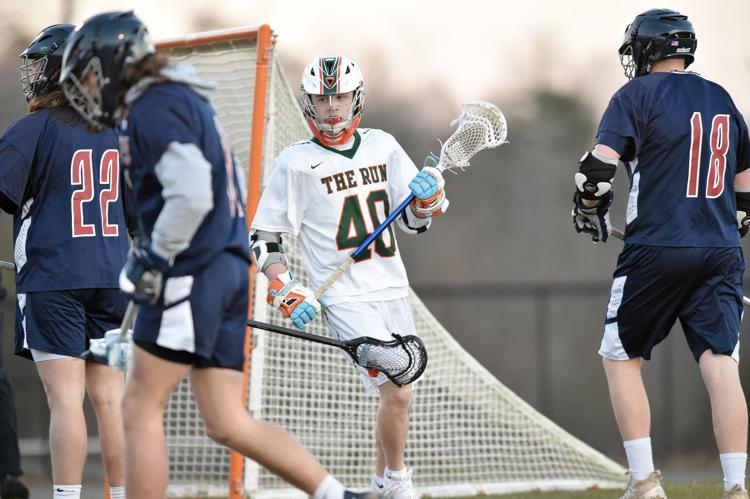 Kettle Run boys lacrosse 20, Culpeper 0
The Kettle Run Cougars extended their winning streak to six games with three consecutive shutouts by beating Culpeper's boys lacrosse team 20-0 Monday on the road.
Jimmy Dooly and Charlie Evans scored three goals each to keep Kettle Run undefeated in Class 4 Region B play at 4-0 with an 8-2 record overall. Braedan Allen added two goals and one assist while Dooly had two assists with Ethan Jakum going 16-for-22 on faceoffs.
Goalie Peter Smith added six saves behind the defense of Nick Lehman, Nick Fasce and the like to give the Cougars their fifth shutout of the spring.