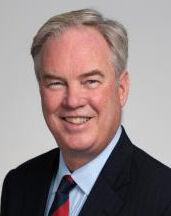 We are now within 100 days of Nov. 3, the day of the general election. Although we may not yet know exactly how bad the coronavirus will be in Virginia next November, we already know that this year's presidential election will look different from what we are used to. The primary elections this year highlighted a number of challenges voters and election administrators face in the middle of a pandemic — some states closed many in-person polling stations, had hours-long lines, and had trouble getting absentee ballots to voters and back to election officials on time.   
In addition, some neighboring cities have had civil disturbances that could interfere with voting: Richmond has extended its state of emergency order in light of violent clashes between protestors and police in June. In Washington D.C.'s June primaries, a curfew sowed confusion over whether people could go out to vote during a stay at home order. This certainly disenfranchised some voters. 
Fortunately, Virginia is moving in the right direction to prepare for November. In early July, a series of state-wide election reforms went became law that will improve access to the ballot for many Virginians. Among the most critical of these is no-excuse absentee voting, which means any Virginian can vote by mail for whatever reason — the same policy that the vast majority of states now have.  
When this bill was introduced this past November, lawmakers obviously weren't expecting our world to be upended by a global pandemic. But with these new laws now in effect, every Virginia voter will now have the option to send their ballot in by mail, rather than confront a potentially crowded polling place, if that's what they prefer.  
This means Virginia is not in the company of nine states (comprising 25% of the population of the country) where the ability to vote from home during the pandemic is still up in the air. States that require voters to vote in-person unless they have an acceptable "excuse" (usually being away on travel, or medically unable to vote) are left wondering whether the fear of getting infected with COVID at the polls qualifies as a medical excuse — officials of several states are arguing that it does not. This question is now in the courts in several of those states.  
The last thing our democracy needs is late-breaking confusion about how people can vote, so it will be important that these court cases are resolved quickly. Unfortunately, the right to vote by mail has become polarized this year because of ongoing attacks on mail balloting by President [Donald] Trump. These attacks put local Republican party officials in an awkward position because the Republican party has traditionally spent significant resources in key states encouraging reliable Republicans to vote early and vote by mail—to try and get as much of the Republican vote in ahead of election day as possible.  
As general counsel for John McCain's presidential campaign in 2008, I spent a great deal of time working with the Republican National Committee to get out the vote absentee mail campaigns in states with large Republican voting blocs — especially retirees in California, Arizona and Florida — all states that encourage voting by mail. 
This year, senior Republican officeholders in Washington have themselves voted by mail: President Trump voted by mail in the primary in his home state of Florida, and Vice President [Mike] Pence in Indiana. Attorney General Bill Barr did the same here in Virginia last year. Numerous other cabinet officers and senior administration officials have voted by mail this year. 
The president's stated objections are that voting by mail is not secure and will lead to widespread fraud, including the potential for foreign enemies to flood election officials with forged printed ballots sent in by mail. In reality, this country has been voting by mail without serious problems since the Civil War, when troops on the battlefield were first offered a way to vote in the presidential election of 1864.  
President Ronald Reagan signed a major expansion of vote by mail for U.S. troops and citizens living overseas. Today, six states now vote entirely by mail: Colorado, Oregon, Utah, Hawaii and Washington. Most have been doing so for a while, and Hawaii switched to mail elections starting with the 2020 primary. They all have strong security systems incorporated into their vote by mail programs. Voters receive ballots at their home address, make their choices, then place them in a blank envelope for anonymity — and then place that envelope in a bigger outside envelope with personal identifying information on it — usually their signature, sometimes a state printed bar code. Election officials check the signature and other information before allowing the ballot to be removed and counted — and contact the voter if they have any concerns about their identity and the validity of the ballot.  
This makes fraud very difficult indeed—and the record shows that the very few people who try to steal and forge mail ballots get caught and prosecuted because of these security procedures. Such verification procedures make the idea that foreign countries could successfully manufacture millions of fake ballots that would be counted impossible — they would be screened out for a lack of signature match or otherwise detected on arrival because of incorrect bar codes, missing birthdates, etc.  
2020 has been a year of rapid change. We should celebrate the fact that Virginians now have the ability to vote from their home, irrespective of the circumstances. And what better way to celebrate this win for democracy than by taking advantage of it!  
There may be fewer than 100 days left until Election Day, but voting starts much sooner for Virginians. Now is the time to check your voter registration status and apply for your absentee ballot. 
Trevor Potter, a Fauquier resident, is president of the Campaign Legal Center, a nonpartisan election law organization that serves a leading role in the public advocacy for fair maps in Virginia and has taken legal challenges to gerrymanders to the U.S. Supreme Court. Potter previously served as Republican chairman of the Federal Election Commission and was general counsel for John McCain (R-Arizona) in his campaigns for president and U.S. Senate.