As Memorial Day approaches, there is a tendency to group the men and women in our armed services together, depending on what conflict or branch of service they may have served in. Particularly on this day of remembrance, we may discuss how many hundreds -- or thousands --  have been lost.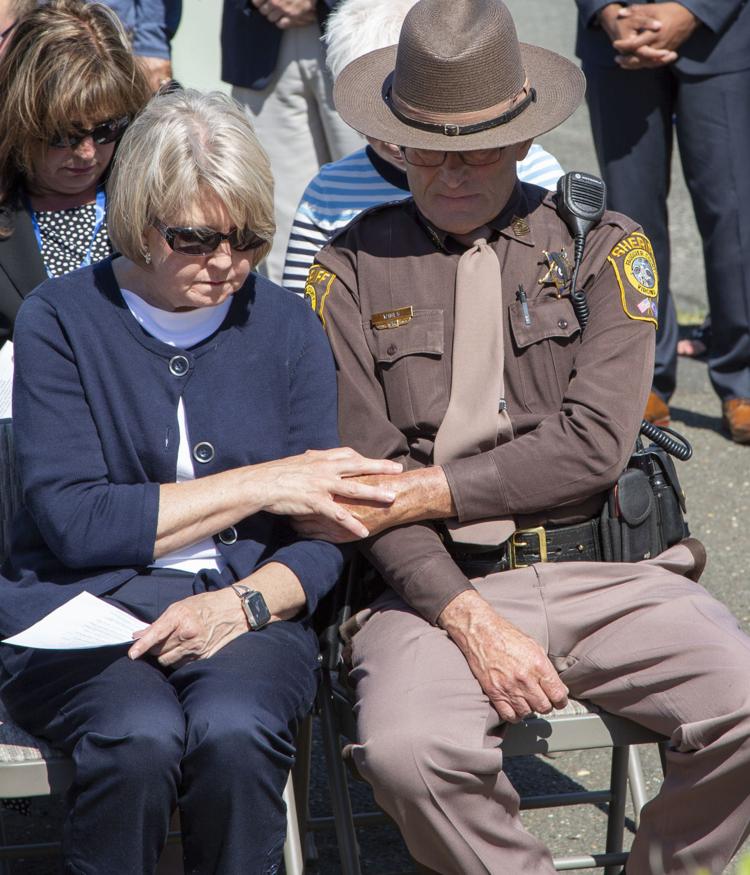 But in talking about our armed service members, we want to remember that each veteran is an individual, someone's mother or father, son or daughter, brother or sister. Each has had a unique experience, depending on when and where they served and the specific circumstances of their tour of duty.
For service members, their days in uniform forever color the rest of their lives.
We are reminded of this upon reading the story in this week's paper about a career soldier who turns 100 years old next week. His stories, gathered over 32 years in the U.S. Army, are uniquely his own.
The same is true of the Vietnam veteran who received letters of thanks from Fauquier County folks -- and wrote a letter to the editor to express his appreciation. Both are combat veterans; each had a distinct experience.
The lives of our brothers and sisters who serve in law enforcement have also been influenced by their service.
Fauquier County Sheriff Bob Mosier reminded those assembled for an annual law enforcement memorial service on Wednesday, May 15, that "It's not how these officers died that made them heroes, it's how they lived." The quote is from the National Law Enforcement Officers Memorial in Washington D.C.
Mosier said, "every day starts out as a normal day, then sometimes, something goes tragically wrong. We can apply best practices in law enforcement, and still tragedies occur." The sheriff remembered the lives of three local officers who died in the line of duty.
Deputy John Henry Walter died in 1971 in a car accident while en-route to Richmond. Walter served in the U.S. Marine Corps; upon applying to the sheriff's office, then-sheriff "Luther Cox hired him on the spot," Mosier said. 
Sgt. Charles Ebert Murray Jr. was killed in 1990 by a train while in an unmarked patrol car. He was a 10-year veteran with the Sheriff's Office.
Sgt. John Holcombe Woodson was shot and killed in 1946 while investigating freight thefts.
Mosier lamented that the escalation of violence in recent years has made law enforcement's job more dangerous. He said that 52 officers were killed in the United States as a result of gunfire last year. Each of these law enforcement veterans were uniquely precious to their families and friends.
For military families who have lost someone they love to war, the pain is always personal. It's not only about the platoon or the military unit that was lost; it's about "the one."
This Memorial Day let's honor all the soldiers who have served with courage and commitment. Each one made a unique sacrifice, and each deserves our wholehearted thanks.