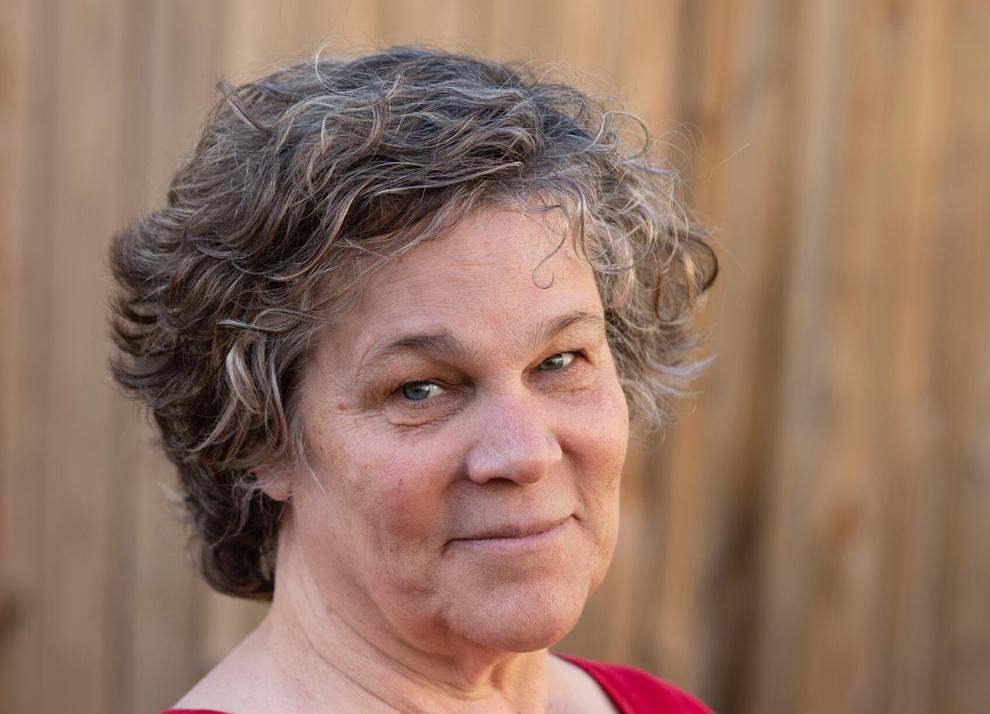 It's been a year since the beginning of the COVID-19 pandemic. More than a quarter of our county residents have been vaccinated and more are getting "the call" from health district workers every day.
As journalists of a small town community paper, we have been occupied with documenting the myriad ways the pandemic has affected our community. We have seen surges in cases followed by increased hospitalizations and deaths. Then we watch as cases drop and the county holds its breath, not knowing if the pause will last.
I scour the Virginia Department of Health COVID numbers and post daily updates on our website. Co-workers who still come into our office on Culpeper Street know whether the numbers are up or down by the cheers or groans emanating from my office as I open the VDH webpage each morning.
Our Facebook followers don't hesitate to tell me they think we are fearmongering when we report these updates. But when I didn't post one day, other readers scolded me: "Where's today's update? I depend on it. What are you trying to hide?"
So, I continue to check the numbers; I continue to calculate percentages; I continue to report.
I try to remember that when there is a new case, that means there is a person who can't go to work for a week or 10 days, and that person may be feeling ill. And they might be scared.
When I see a hospitalization on the chart, I know that there is someone – often an elderly person – who is lying alone in a bed while their children and grandchildren remain outside the hospital walls and worry.
When I record a fatality, I know that person may have died alone, or with only an exhausted hospital nurse to say goodbye.
I want to be able to look back one day, to see the patterns reflected in the numbers and remember the ebb and flow of this year.
We have seen businesses crushed, and then – as many figured out new ways to do business – revive, and even thrive. Roll Out Warrenton, the brilliant idea to open Main Street parking spots for outdoor dining, gave the community a reason to celebrate. It was a simple idea, but required a tremendous effort by town staff and the restaurants themselves. And it worked.
The farmers markets, reimagined first as drive-thrus, then walk-bys in roomier spaces, also required out-of-the-box thinking and were welcomed by residents.
One of my jobs is to cover the schools, and this was especially painful. I listened, notebook in hand, as parents addressed school board members and the school superintendent, pleading for them to open schools at one meeting and begging them to keep classes virtual at the next. The two factions were equally passionate, and the school board listened night after night with empathy. They were accused of being incompetent and uncaring; they were badgered and berated. I can only imagine what their inboxes looked like.
They endured it. They understood their constituents' frustration and tried to do what was best for their students and their staff.
I watched as they struggled to manage an impossible situation. Teachers and administration pivoted from one learning solution to another, only to have the pandemic rise up again and spoil their plans.
There is optimism now, as two-thirds of elementary school children are back in schools four days a week, and their older brothers and sisters will return after spring break.
The sports pages of the Fauquier Times are crowded with game coverage again, and on gloriously sunny afternoons, the music of the high school marching bands sounds especially joyful as they return to the fields.
I hope the optimism survives whatever the pandemic has left to throw at us. I'll continue to follow the numbers and hope vaccinations win over variants and that we can prevent another long and painful surge.
As we wait to learn if COVID-19 has another smack-down in store, I'd like to know what you all have learned in the past year. Have your priorities shifted? What has changed, in your work life, your relationships, and do you think the changes will stick?
Did you learn how to bake or crochet? Did you master Zoom?
What are you looking forward to? And what are you eager to leave behind?
I became a grandmother for the first time seven months into the pandemic. We waited at home while he was born, unable to offer support or congratulations – knowing that my son and his wife were navigating the most important event of their lives alone.
At Christmas, the baby's aunt – home for the holidays from Alaska -- couldn't hold him; she could only wave at him from across the backyard. Our family couldn't share my grandson's third month on earth because we had to quarantine from him during and after her visit.
Minor inconveniences, I know, compared with what some had to endure: sickness without comfort, deaths without funerals.
I've also witnessed unbelievable resiliency and kindness over the last year. The folks who worked tirelessly to feed children that couldn't go to school; teenagers who learned to sew so they could make masks for their neighbors; the organizers of drive-thru birthday parades; the health care workers who facilitated FaceTime visits with loved ones and who held the hands of strangers as they fought the virus.
And of course, the EMTs and nurses who are manning the barricades at vaccine clinics, helping to kick the coronavirus to the curb.
Help me see how we are going to come out of this crisis wiser and stronger. Send stories you'd like to share to me at rearl@fauquier.com.
Robin Earl is the managing editor of the Fauquier Times.