The late 1950s were a wonderful time; God was in his heaven; the world was at peace; Eisenhower was president; and, most important of all, the fish were biting. Who could ask for anything more?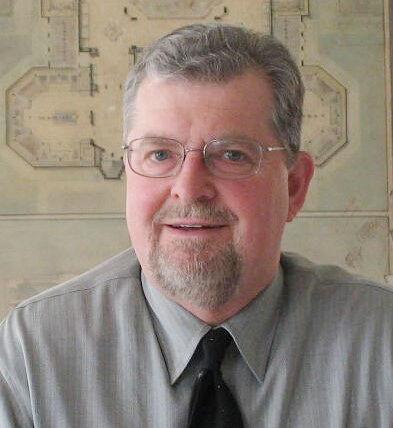 My Uncle Joe and Aunt Anne had a summer resort on Big Bear Lake near Hayward, Wisconsin, where our large family would annually gather. My aunts would catch up on family affairs, and my uncles would go out fishing before the sun came up. I don't know who had the better time – the women who gossiped loudly over hot tea and grilled scones or the men who shivered silently over cold coffee and hard biscuits.
Each boat journeyed to the occupants' favorite fishing spot. Each boat held two of my uncles and usually one of my sleepy cousins – a young boy or girl who was kept awake learning fishing techniques and the correct lure to employ. All enjoyed the adventure and the comradery; all except for Uncle Joe, who fished alone with his Native guide pointing out the best places. For him, it was a serious struggle between man and fish.
It was on one of these morning fishing expeditions that Uncle Joe lost his prized lure while angling off the dam. He described the engagement as, " … a titanic battle with a giant northern pike that broke my line and ate my best lure." You see, Uncle Joe was a storyteller who made every word count; as fishing stories go, it was certainly epic and memorable. When he finished the tale, it was akin to Captain Ahab's harpooning of the great white whale, Moby Dick.
I would add that many of my uncles, though skeptical, always got a kick out of Uncle Joe's tales. Later that day, after a resort lunch, the fishermen again rowed out to their favorite spots. Uncle Pete, however, decided to try Uncle Joe's morning location down by the dam. It was an exciting afternoon, with all the men bringing home ample fish for a late dinner – all except for Uncle Joe, who lacked the favor of the fishing gods.
Upon their return, men cleaned the communal fish and the women battered and cooked them to perfection. As we sat down to eat, and for the supposed benefit of the ladies, Uncle Pete enticed Uncle Joe to retell his encounter with the giant pike. Uncle Joe willingly complied, and upon conclusion, Uncle Pete laid before him a medium-sized pike with Uncle Joe's prized fishing lure in its mouth. You see, Uncle Pete had caught the very same fish that Uncle Joe had described in his "titanic battle."
Uncle Joe noticed his lure and stared at it in surprise as my uncles slowly began to laugh. As the laughter grew and full realization hit him, he denied that the lure was his. But this only resulted in all the men and the women laughing even louder. And then, most surprising of all, Uncle Joe joined in the laughter until tears streamed down his cheeks.
Such were the times – times when family would gather to renew the familial bonds of trust and love. Human foibles might be revealed, but the revelation didn't matter. In truth it only made each of them more human and accepting of the other.
I hope that each of you have such stories – such memories; they make our lives worth living. It seems to me that we live our lives in remembrance of what was; but also and more importantly, we live our lives for the memories that are yet to be.
Don Bachmann lives in Orlean.