The Woods at Warrenton Trail had only been open a few minutes, but several runners were already talking advantage of its wide, even surface through the pristine natural area. The trail is about 9 feet wide and a mile long, and meanders alongside Cedar Run. It connects White's Mill Trail and Warrenton Chase Trail, completing a 5-mile trail system.
At a ribbon-cutting ceremony April 8, spring peepers provided background music to the short speeches and the swish of scissors cutting the teal ribbon with the Fauquier Parks and Recreation logo.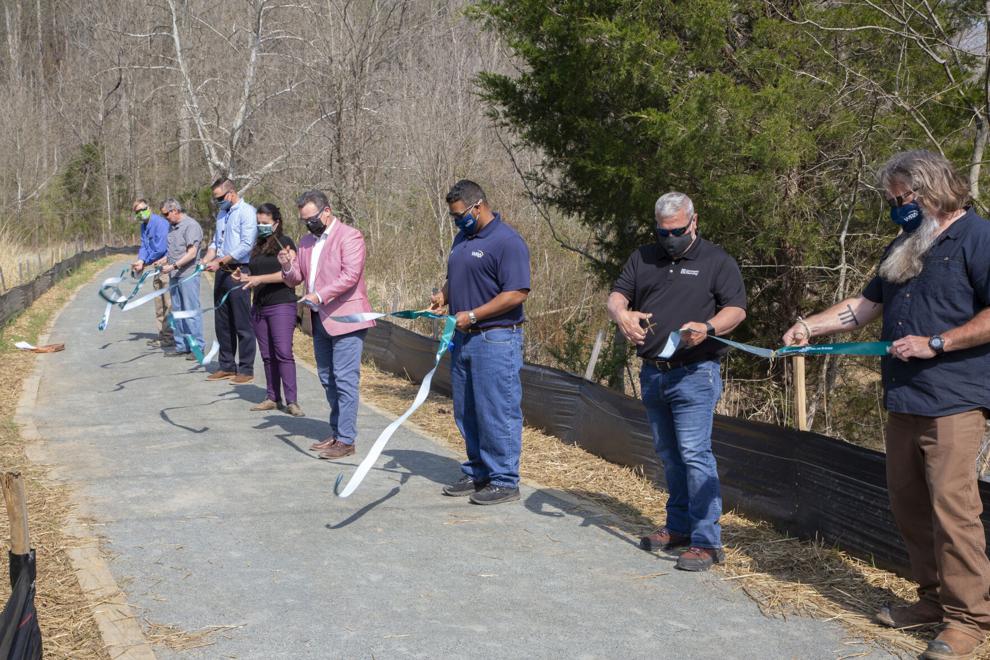 The trail was constructed on 58 acres of county-owned land. It features wetlands on either side, so required an elevated foundation.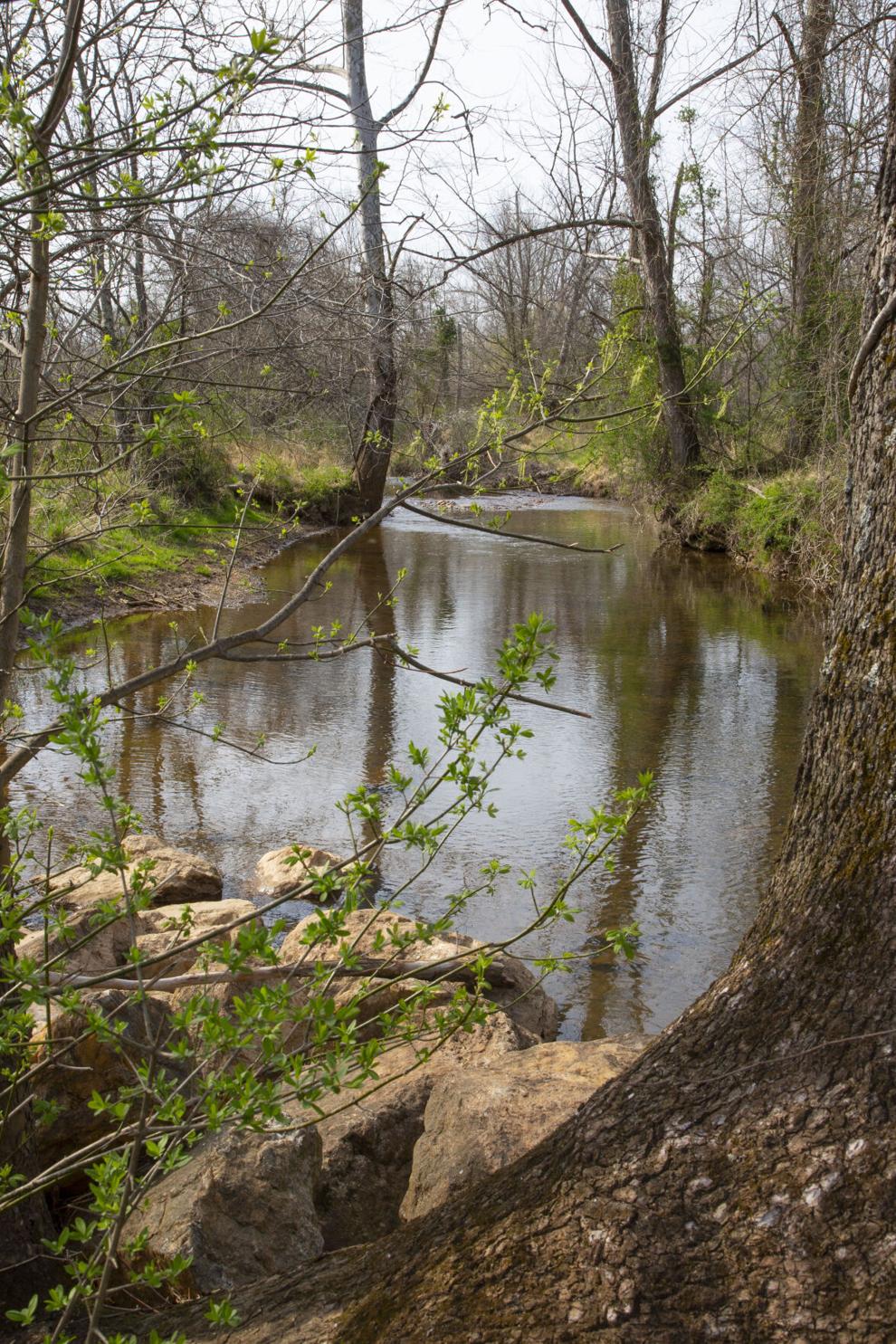 A $538,332 grant from the PATH Foundation provided the bulk of funding for the $723,000 project. Another partner in the project was the Fauquier Trails Coalition, a non-profit organization that works closely with the Fauquier County Parks and Recreation Department to develop new trails and help connect and maintain existing trails in Fauquier County.
Parks and Rec Director Gary Rzepecki said the trail is open to pedestrians, cyclists and runners from dawn to dusk.
The freshly finished trail has been in the works since 2008, when fundraising began. In 2010, the developer of The Woods at Warrenton subdivision proffered about 55 acres for a public park and trail system that allowed the project to move forward. In 2019, the board of supervisors OKed the construction contract.
Rzepecki said that the flora and fauna on the new trail will offer great opportunities for natural education -- there are turtles, frogs, salamanders and dragonflies and lots of birds. He said that the folks who do an Audubon Christmas Bird Count included the Woods of Warrenton this past year and were "very impressed with the bird diversity and quantity that frequent the area."