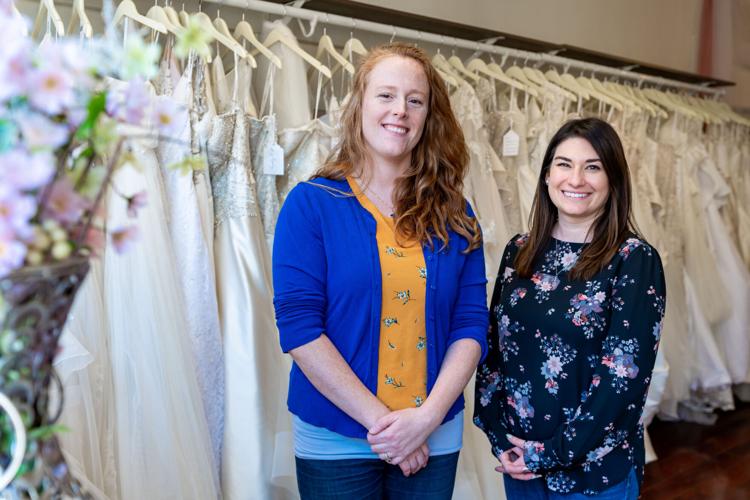 Brittany Boston and Brianna Sheil have relocated their wedding dress business from historic Manassas to Old Town Warrenton. "We have wanted to get into Old Town Warrenton for a while now. We love the camaraderie of the small business community Old Town Warrenton offers," said Boston, who manages alterations and garment construction. Sheil agreed, "I like the small-town charm and the historical feel of [Warrenton]."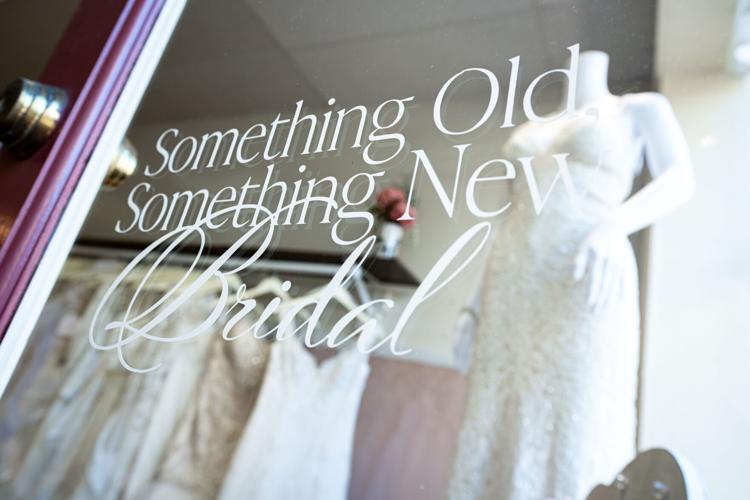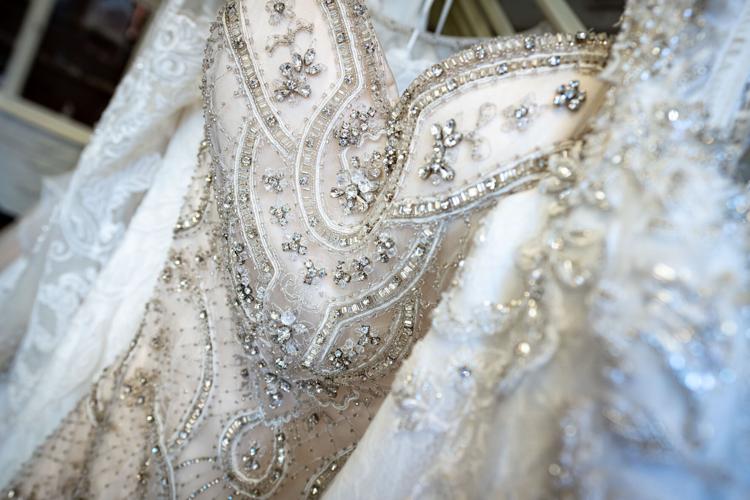 Something Old, Something New Bridal finds itself nestled among other well-known wedding vendors in Old Town Warrenton, creating an even more inviting package for bridal couples interested in bringing their event to town. Gateau Bakery, Café and Tea Room (for wedding cakes) is right across the street and Ciao Bella Celebrations (micro-wedding venue and photographers) just around the corner. Also nearby are Village Flowers (florist) and the Chilton House (bed and breakfast). And Olde Towne Bridal and Event Boutique, another dress shop, is located around the corner on Third Street.
Boston and Sheil met at their college orientation at Radford University. Boston pursed a degree in fashion design and garment construction, whereas Sheil studied fashion merchandising before earning her master's degree in business management with a concentration in entrepreneurship. Sheil focuses on the business side and Boston on the creative side. Together they do the buying.
"Our business model is to buy out-of-season gowns from bridal shops in the United States and tailor them to meet brides' wishes," Boston said. "Since we aren't associated with designers, there are no limitations to the alterations we can do," she added.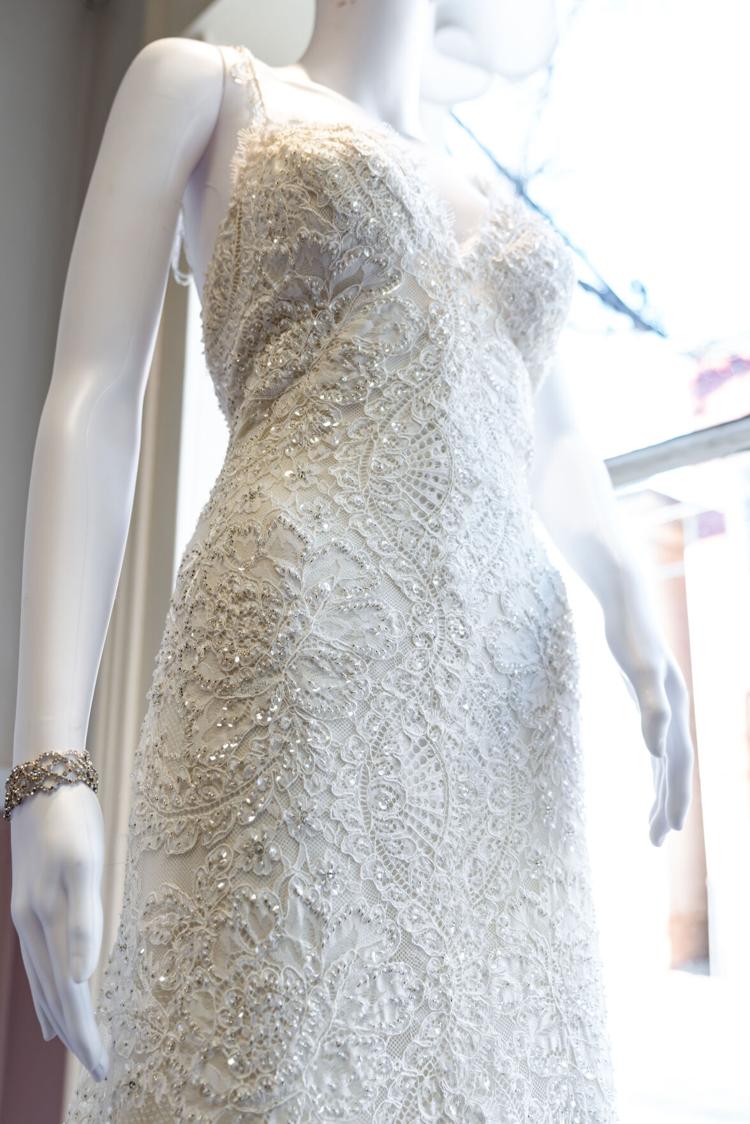 Boston encourages brides to bring their mother's or grandmother's gown in for a fresh new look and modern style. "I love being able to display a before and after look for the same gown. People never believe the overhaul of the gown." Her only word of caution is gowns that have yellowed. "It is nearly impossible to bring back the coloration of a yellowed gown," she said.
The gowns are priced to meet most budgets. "Our goal is to price the gowns at 50% of their original retail price." Right now, all but two of their gowns are priced below $1,000, said Boston.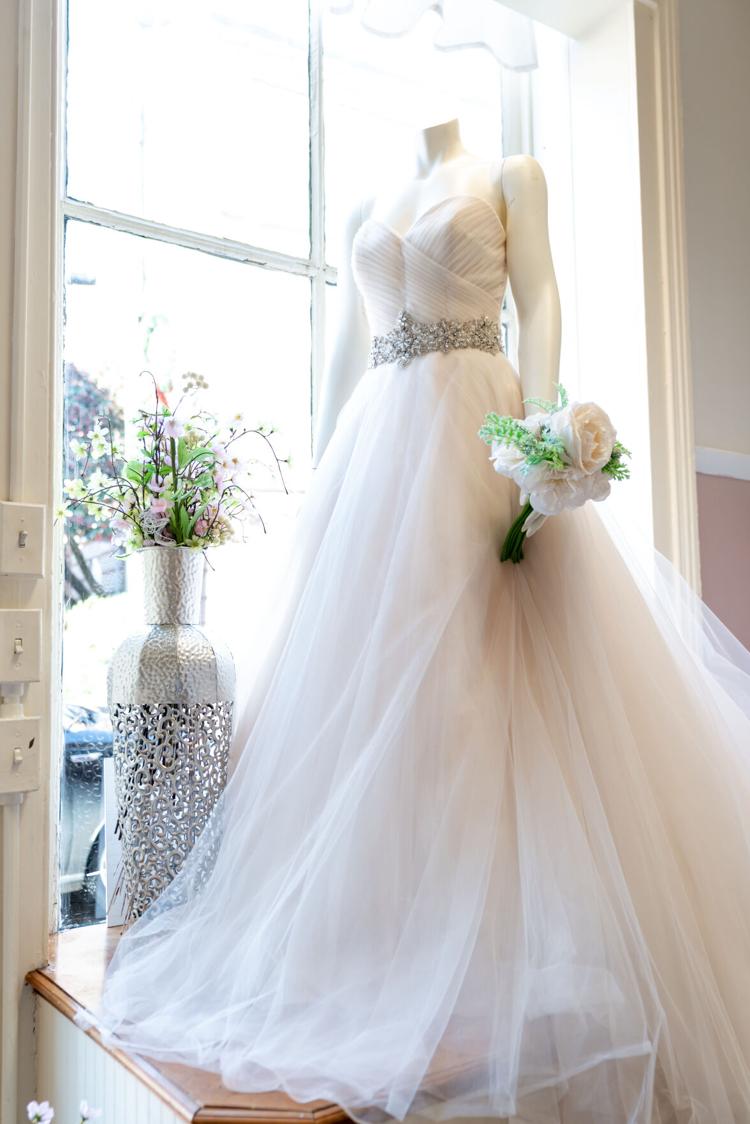 One recent bride, Ann Marie Chirieleison, said "I loved my gown and the ladies at Something Old, Something New were responsive and professional, getting me in and out for fittings during the pandemic. It was important to me to buy a gown from a local, ethical, and sustainable business."
The business has evolved since it launched in 2014 from Boston's basement. "At the time I was only doing alterations and working for other shops. I didn't have the experience I wanted and saw a lot of brides stressing. With Something Old, Something New, we help eliminate the stress of buying a bridal gown," Boston said. For about three years, the pair has offered gowns as well as alterations.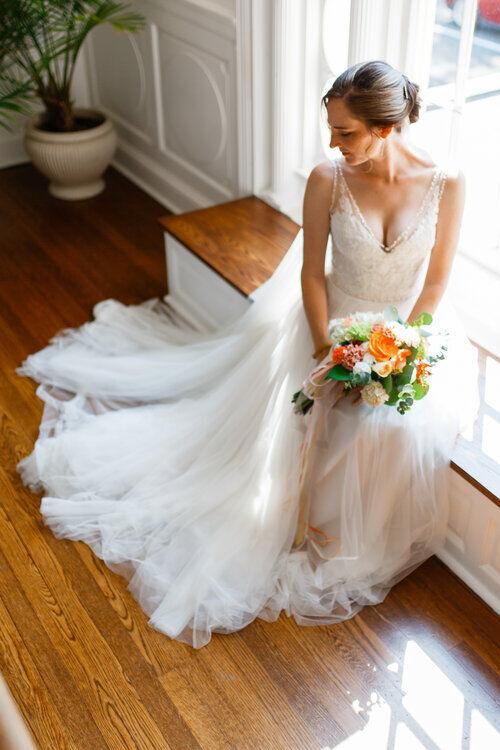 The business partners plan to develop a community outreach program once they are settled in the new shop. "As a small business owner, we see it as our responsibility to give back to the community," said Boston. The partners want to give back to women's shelters and the Fauquier Boys and Girls Club, Boston's father established a New York chapter. "It would be nice to follow in his footsteps," she said. "It has always been a goal of ours to enhance the community we belong to through community outreach and support to local women's shelters," added Sheil.
While Boston's father was not in the fashion industry, Boston has loosely followed in his footsteps. "My father was a carpenter. He loved to put things together. I wasn't thrilled with the discomfort that came from using power tools, so I pursued a different kind of construction."