Warrenton government officials announced details Tuesday of a $240,000 grant program intended to help businesses in town this winter. An individual business may receive up to $10,000 for "physical or technological improvements related to safe business operations serving the public in response to COVID," according to a press release.
Applications for the first round of disbursements are due Dec. 23. The application is available here.
After the first round of disbursements are announced Jan. 4, a second round of applications and disbursements will follow through March 15 or until funding is exhausted.
To be eligible to receive a grant, a business must be located within Warrenton town limits; be a non-franchised locally owned for-profit retail, restaurant or hospitality business; be in good standing with the town and county; have one or more full-time employee in addition to the owners and have been established prior to 2020.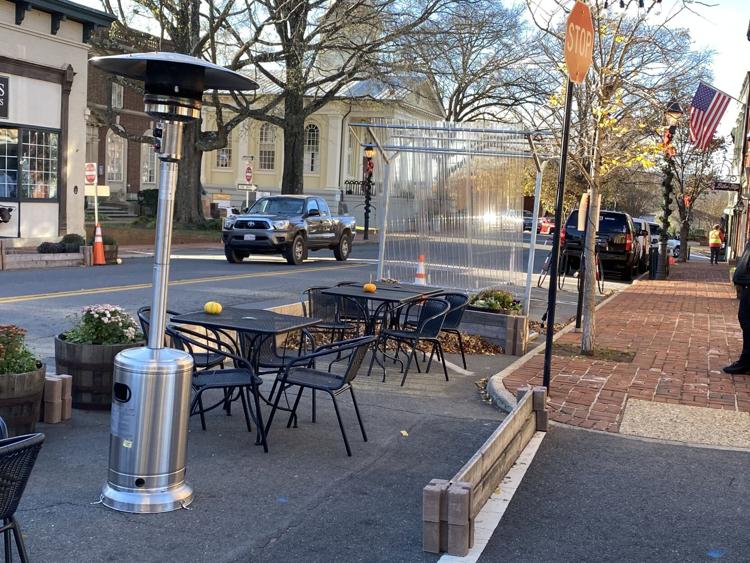 Examples of acceptable uses of grant funds include: facilitating online business services, upgrading to "touchless" point-of-sale systems; altering physical work spaces to allow for physical distancing; providing outdoor services for customers, and purchasing personal protective equipment.
Grant funds may not be used to pay taxes, utilities fees or payroll and other expenses not related to responding to the pandemic.
Capital for the program, dubbed the "Warm-Up Warrenton Winterization Fund," came from money reallocated as a result of federal Coronavirus Relief Fund disbursements to the town government Additionally, the PATH Foundation, The Fauquier Bank and Atlantic Union Bank contributed to the fund. The Northern Piedmont Community Foundation is administering the program on behalf of the town government.