A 20-year-old Warrenton man wanted in connection with an April 29 shooting in Manassas was located and arrested the next day in West Virginia, according to Prince William County police.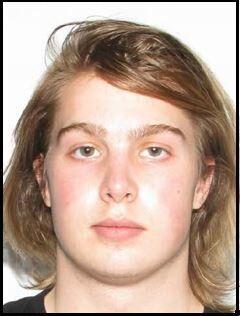 Joel Thomas Schank, 20, of Warrenton, was taken into custody by members of the Jefferson County Sheriff's Department in West Virginia.
Schrank has been charged with malicious wounding and use of a firearm in commission of a felony. The shooting took place in a vehicle in the 8000 block of Coachcrest Court, near Ashton Avenue in Manassas, at about 11:36 a.m. on Thursday, April 29, according to a Prince William County police news release.
The release also said that the investigation revealed that the victim and the suspect were inside a vehicle when a verbal altercation escalated. During the encounter, the suspect retrieved a firearm from inside the vehicle and fired a round, striking the victim. The victim got out of the vehicle and contacted a family member, who notified the police, according to the news release.
The suspect fled the area in a 2013 grey Nissan Sentra before police arrived at the scene.
The victim was transported to an area hospital with non-life-threatening injuries, the release said.