A Warrenton man was arrested on a burglary charge Thursday, Sept. 10.
Town police reported that about 6 a.m. this morning, an employee of Power Trucks USA, a business located at 156 Alexandria Pike, confronted a man who was on the premises after hours and without permission.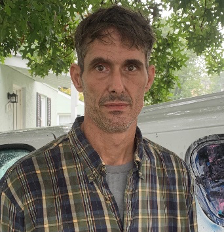 The white male suspect fled the scene, and it was determined he had been burglarizing the business, said Officer Chai Fuller, spokeswoman for the Warrenton Police Department.
She said that officers were able to identify the suspect, Charles Wright Kunkle II, 47, of Warrenton; he was subsequently arrested and charged with burglary, said Fuller. He is being held at the Fauquier County Adult Detention Center pending a bond hearing.
The detectives of the Warrenton Police Department are still investigating, said Fuller.
Anyone with any information about the incident is encouraged to call Lt. Alvaro Moran at 540-347-1107, ext. 239 or email amoran@warrentonva.gov.