A Warrenton man was arrested Nov. 8 after an incident at Fauquier Hospital in which he allegedly fled from law enforcement officers in his car and struck a Fauquier sheriff's deputy with the vehicle. Charging documents allege that he was under the influence of cocaine at the time.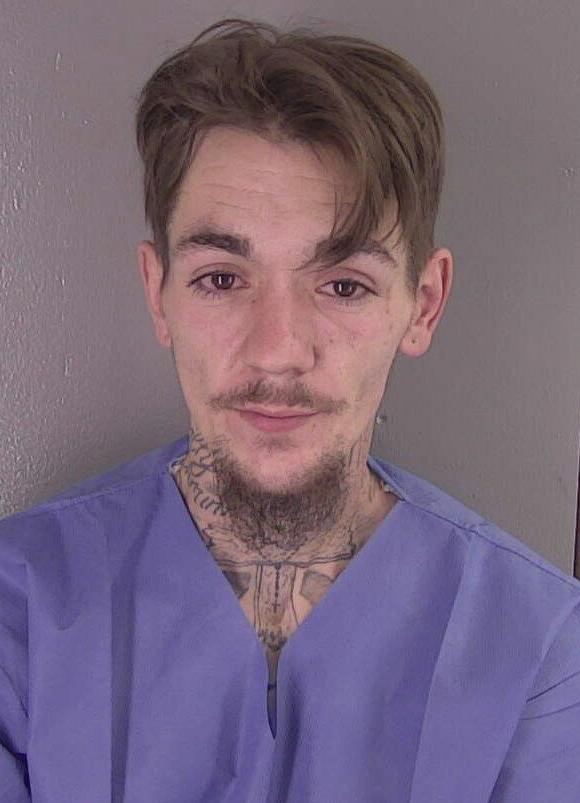 Hunter Smith, 25, of Warrenton, has been charged with assault and battery on a law enforcement officer, eluding law enforcement, felony destruction of property, driving while intoxicated, driving under a revoked license and driving an uninsured vehicle, according to the criminal complaint filed with his arrest.
On Monday, Nov. 8, deputies with the Fauquier County Sheriff's Office were called to Fauquier Hospital by someone who had taken Smith in for a mental evaluation. The caller said that Smith "would run if he saw [law enforcement]."
A deputy arrived at Fauquier Hospital, but did not immediately find Smith. The complaint said that the deputy saw Smith exit a vehicle and run for his truck. They then chased after Smith, commanding him to stop running.
Smith "got into his vehicle," the complaint continued, "and after being repeatedly commanded to shut his vehicle off and get out, he backed up and struck a deputy standing to the rear of his vehicle. [Smith] then fled the scene."
The deputy struck by Smith's truck was not injured, said Capt. Chad Brubaker.
Shortly after Smith fled the hospital, someone called 911 and told a dispatcher that Smith had driven through a front yard and crashed on the 200 block of Carriage Chase Circle, according to the complaint. Warrenton police officers detained Smith and deputies took him into custody. Field sobriety tests revealed "signs consistent with being under the influence," the complaint said.
While in custody Smith appeared to be overdosing, Brubaker said, "at which point deputies administered Narcan and requested medics to respond." Smith told EMTs that he had taken cocaine and Suboxone – a prescription drug used to reverse the effects of an opioid overdose – about an hour before, the complaint alleged.
Smith was taken back to Fauquier Hospital for treatment before being transported to the Fauquier Adult Detention Center, where he remains in custody, according to Brubaker.