Dread. But determination.
As COVID-19 cases surge again, those thoughts are going through the minds of leaders of Fauquier County nonprofits and other organizations that address residents' needs for food, for enlightenment, for the arts, for a roof over their heads and for spiritual guidance.
Like everyone else, they follow the daily release of numbers that show the county's high transmission rate as the Delta variant dashes hopes that the pandemic is behind us. They wait anxiously for the latest guidance from Richmond and the CDC.
But they also show grit and share a sense that having weathered the worst over the past 18 months, they can deal with what lies ahead.
"We're not scared," said Piedmont Symphony Orchestra Music Director Glenn Quader. "Nothing can be worse than what we went through last year."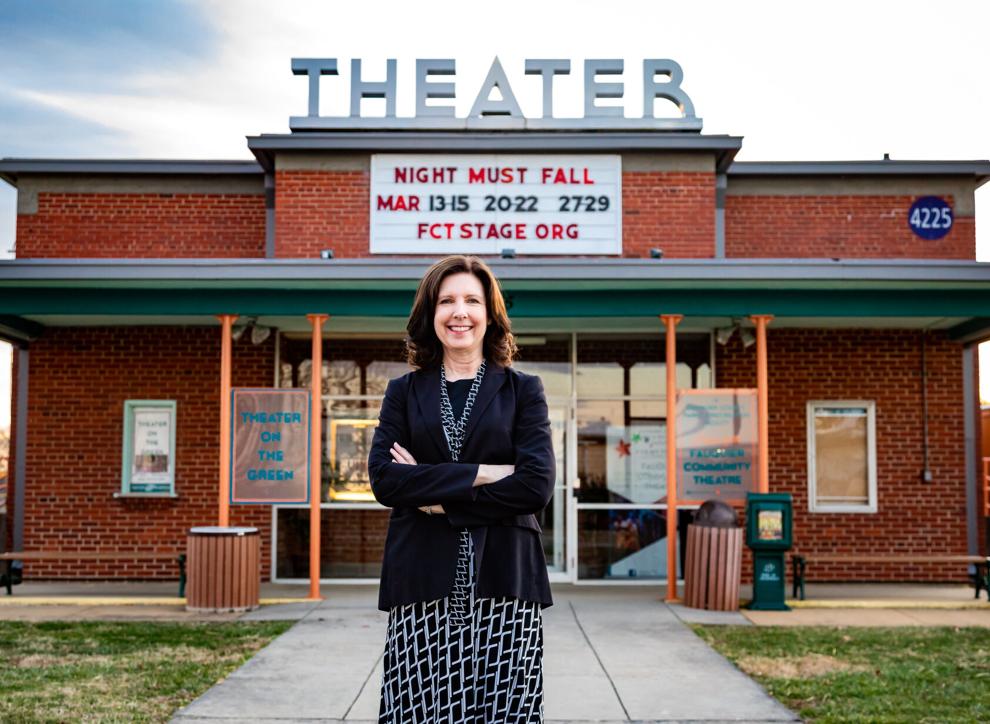 After "a year from hell," Fauquier County Library Director Maria Del Rosso is eager to fill vacancies on her depleted staff so it can open on Sundays again and add weekday evening hours. She is also weighing whether it can safely restore in-person Story Hours for children and book discussion groups for adults.
The Fauquier Community Theatre is rehearsing the production of the rock opera "Jesus Christ Superstar," originally scheduled for May 2020, although Debra Smyers, the executive director, doesn't know if it will be indoors or shifted outdoors to an amphitheater.
When the virus sent the country into hibernation, the Fauquier library, nonprofits, churches and other service organizations became masters of improvisation. Here's how several pulled it off and how they are looking ahead.
A sweet reward for librarians
New library cards are leading indicators for a library. And for the Fauquier Public Library, that metric looks good.
"Yesterday we gave out 30 library cards, which is high for us," said Del Rosso. At the end of July, the library counted 37,782 registered borrowers, more than half the county's population.
Other figures attest to how the main library in Warrenton and the branches in Marshall and Bealeton kept meeting readers' needs when the doors were closed in parts of 2020 and early this year, and when they reopened for good in mid-March. While checkouts of physical books – both at the counter and for curbside pickup -- are down, online checkouts of e-books are up sharply. Book circulation is down 30% from July 2019 – from 1,261 items a day on average to 1,010 -- but use of e-resources is up by almost half. The library is buying more e-books, books on tape and other electronic resources these days.
Still, that doesn't replace the satisfaction of making serendipitous discoveries inside the library.
"People were very grateful to have [online] access to the library during those long months when we were all staying close to home and the doors weren't opened. But they were really glad when we reopened and they were able to browse the shelves themselves," Del Rosso said.
They've gotten thank you notes, cards and donations from grateful patrons, said Del Rosso; someone sent a Dunkin' Donuts gift card.
Currently, people can enter without masks if they are vaccinated; others must wear them. Del Rosso's biggest concern is filling staff vacancies so the three libraries can be open longer and later. Nine of the 49 full- and part-time positions are vacant, including half the circulation department in Warrenton. "We're struggling to find clerks, pages and other people," she said.
As for the Delta variant, "I am watching that situation very carefully and staying in close contact with county administration," said Del Rosso. "We're reluctant to close" again, but whatever happens, she said she'll put the safety of patrons and staff first.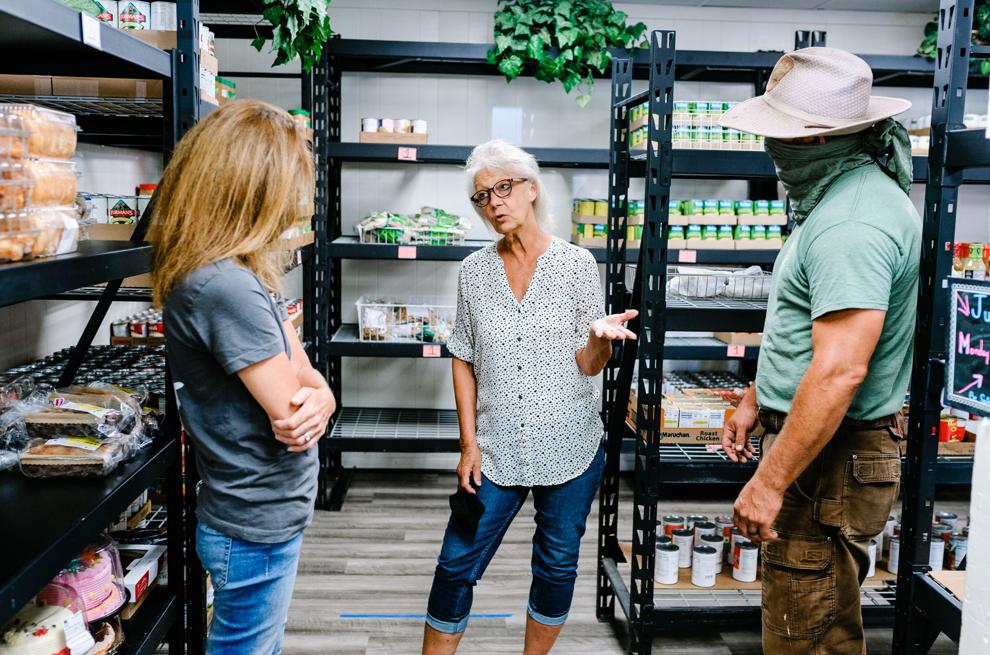 Alleviating hunger and preserving choices
It was rough going for the Fauquier Community Food Bank and Thrift Store in Warrenton when the pandemic started, but "we never shut down, never closed our doors," said Sharon Ames, the executive director.
She cut down on volunteers, required masks, limited entry to the pantry to two at a time and put tape on the floor "to make sure we were social distancing," she said.
She also held fast to the pantry's approach of letting families choose for themselves what to bring home. "We do not pack a box of food and give it to our clients. We let them choose which produce and meats they want to feed their families," said Ames, who has run the food bank for 10 years.
The food bank doesn't cook food or provide hot meals. Instead, it stocks a full pantry each day with food stuffs purchased or donated that morning at grocery stores or donated by local farmers and others. All those eligible for the Supplemental Nutritional Assistance Program (SNAP funds) – what used to be called Food Stamps – can get free groceries three times a month, but the pantry serves other Fauquier families, too, if they register and show need. "We can help many people who are hungry who don't get SNAP," she said. Non-citizens cannot get SNAP.
"A family of four walks out of here with $120 to $160 worth of groceries every time they come. Today I have cucumbers, red cabbage, fresh cantaloupe, squash, zucchini, and they will have choices of ham, ground beef and chicken," said Ames.
"We have farmers who donate a whole cow or whole pig and have it ground up and done for us. They bring us their extra tomatoes, cucumbers and squash," she said. The pantry even gets produce from residents "who bring us maybe 12 tomatoes at a time" from their gardens. "We are so fortunate. Fauquier is very, very good to us."
"The last two months we've been extremely busy;" seniors who'd been reluctant to venture out returned to the pantry, said Ames. The pantry fed 2,000 people in July and "as we move into fall, our numbers will change again because the landscapers will be out of work."
In addition to stocking up three times a month, people can come in every day for fresh vegetables, bread and pastries. For children deprived of free breakfasts and lunches at school, "at least we could offer them the bread for peanut butter sandwiches," she said.
Ames has a paid staff of five, but also relies heavily on volunteers. She had to limit their shifts to two hours each during the pandemic "so we could utilize everybody that wanted to help us."
Thrift Store sales of donated clothing, furnishings, books and other items support the pantry. Clothing donations surged in the pandemic because "a lot of people were home, cleaning out their closets. I had to limit the amount of clothes we take to two bags a day" per person, Ames said.
"What's coming down the pike? I'm not sure. I'll follow what the governor tells us to do," Ames said. The unvaccinated must wear masks now in the pantry, "but we might have to go back to where everybody has to wear a mask. To me, it's about making decisions daily."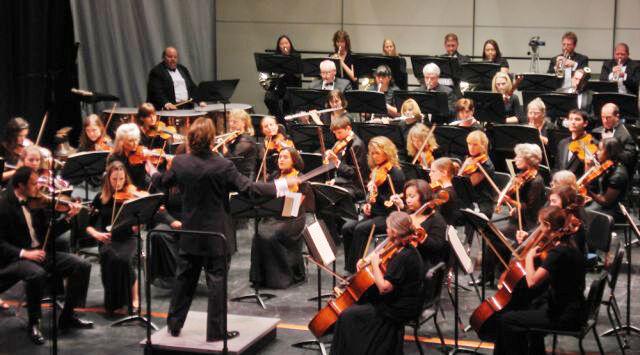 The Piedmont Symphony kept up the beat
Absent the pandemic, the Piedmont Symphony Orchestra had ambitious plans to celebrate its 25th anniversary throughout its 2020-21 season. Now, its conductor and players are on tenterhooks hoping they can pull it off this upcoming season.
The symphony, which normally holds concerts at the Rice Theater in the Michael Hughes Center in Warrenton, managed to switch to smaller Buchanan Hall, an event venue in Upperville, where it performed and filmed several concerts without audiences and sent them out in DVDs to subscribers. They were mostly strings-only, since those musicians could easily stay masked.
Then, with the advent of vaccines that knocked down spread of the virus, "we got to do a live performance at Buchanan in June as our finale," said Glenn Quader, the music director. "We were pleasantly surprised that it was packed."
"We did everything we could to keep the momentum and keep in contact with our patrons. That was the most important thing. And it worked," said Quader, who has led the symphony since 2005.
Now, with COVID cases and fear rising again, "we're all kind of holding our breath but with a positive outlook. We're not scared. Nothing can be worse than what we went through last year," he said.
"If it turns out that we have to shift back to a similar operation like this year, it's a well-oiled machine for us now. We're confident we can keep it rolling," said Quader, whose 50- to 65-member orchestra mixes paid professional musicians with talented amateurs and plays not only classical music but swing, rock and other popular genres. "We don't consider ourselves a straight-up classical orchestra by any stretch."
That does not mean the symphony doesn't play at a high level. It books soloists and draws moonlighting musicians from the U.S. military service bands. It hopes to perform again this year with the U.S. Army Herald Trumpets. "There's a lot of cross-pollination with other regional orchestras in Northern Virginia," he said. And it draws concert-goers not just from Fauquier but surrounding counties.
The symphony typically holds five to seven rehearsals before each concert. It's a part-time gig for Quader, also the interim conductor for the University of Mary Washington Philharmonic Orchestra, an American Youth Philharmonic Orchestra conductor and music director of the Frederick (Maryland) Symphony Orchestra in his hometown.
"The tenacity of our board and players is pretty high," said Quadar. If COVID plays further havoc with live concerts, "it's not going to be great for us financially, but at the very minimum the train is still chugging along."