More than 50 people gathered Jan. 11 in frigid weather at the Virginia National Bank Plaza in Warrenton to commemorate the National Day of Human Trafficking Awareness at a candlelight vigil hosted by the Fauquier Anti Sex Trafficking Alliance. A FASTA press release explained that the alliance is a service project of the Rotary Club of Warrenton.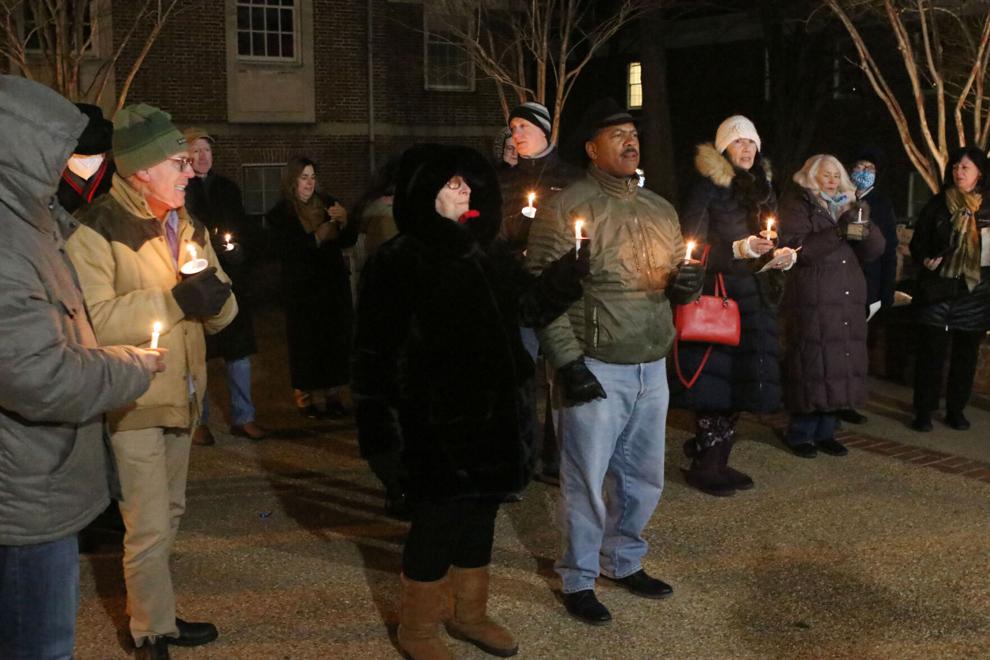 Warrenton Mayor Carter Nevill recognized FASTA and the Rotary Club of Warrenton for their efforts to raise awareness about human trafficking and sex trafficking and to commemorate January as National Slavery and Human Trafficking Prevention Month. 
Lt. Col. Jeremy Falls spoke on behalf of the Fauquier County Sheriff's Office and shared the office's support of the project and their partnership in FASTA.
Steve Steinberg, chairman of Reset180 shared information about its program. Reset180 is a Christian-based organization that attempts to "prevent trafficking, disrupt buyers and restore victims to survivors," according to the press release from FASTA. Steinberg said the organization will be building a survivor center in Fauquier that will serve victims from surrounding counties. 
Attendees at Tuesday's vigil were given four blue ribbon pins — one for themselves and three to give to friends to wear when they tell them about sex trafficking.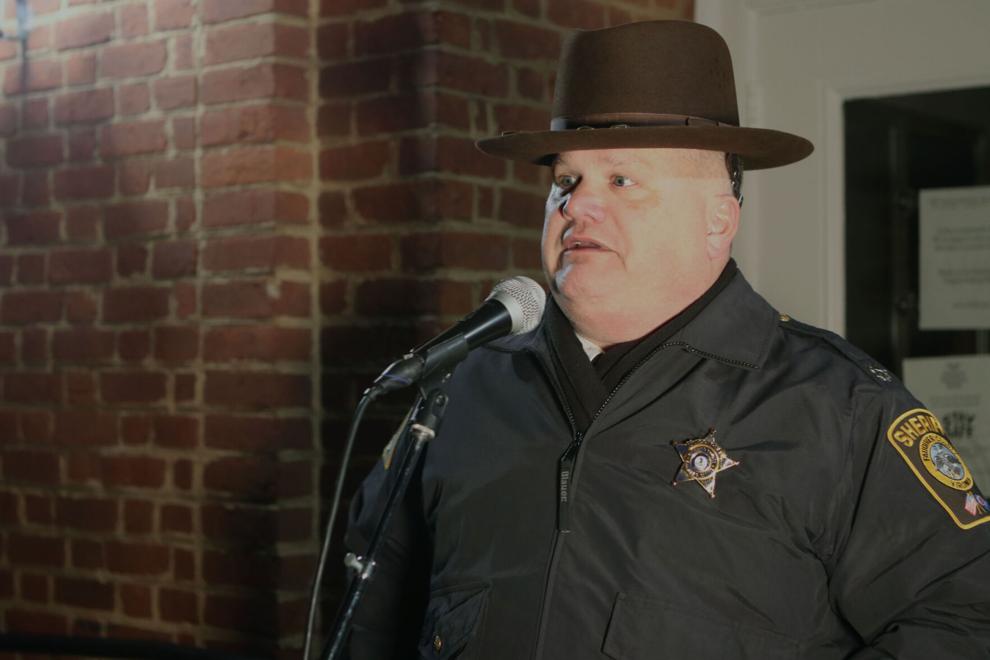 FASTA founder Amelia Stansell encouraged the attendees to wear blue this month, to "like" the FASTA Facebook page, share what they learned that night with others and challenged them to learn more through upcoming community conversations and the Anti Trafficking International virtual conference on Jan. 29. Information on the virtual conference may be found at www.antitraffickingconference.org.
As the candles were lit, the crowd sang "Amazing Grace," "America the Beautiful" and "This Little Light of Mine" and were led by Rhoda Thompson and Krista Coyner from Our Saviour Lutheran Church. 
FASTA is hosting a community conversation on sex trafficking on Thursday, Jan. 27, from 7 to 8:30 p.m. at Marshall Middle School, 4048 Zulla Road, The Plains. The doors will open at 6:30 p.m. with community resource booths for those who would like to learn more.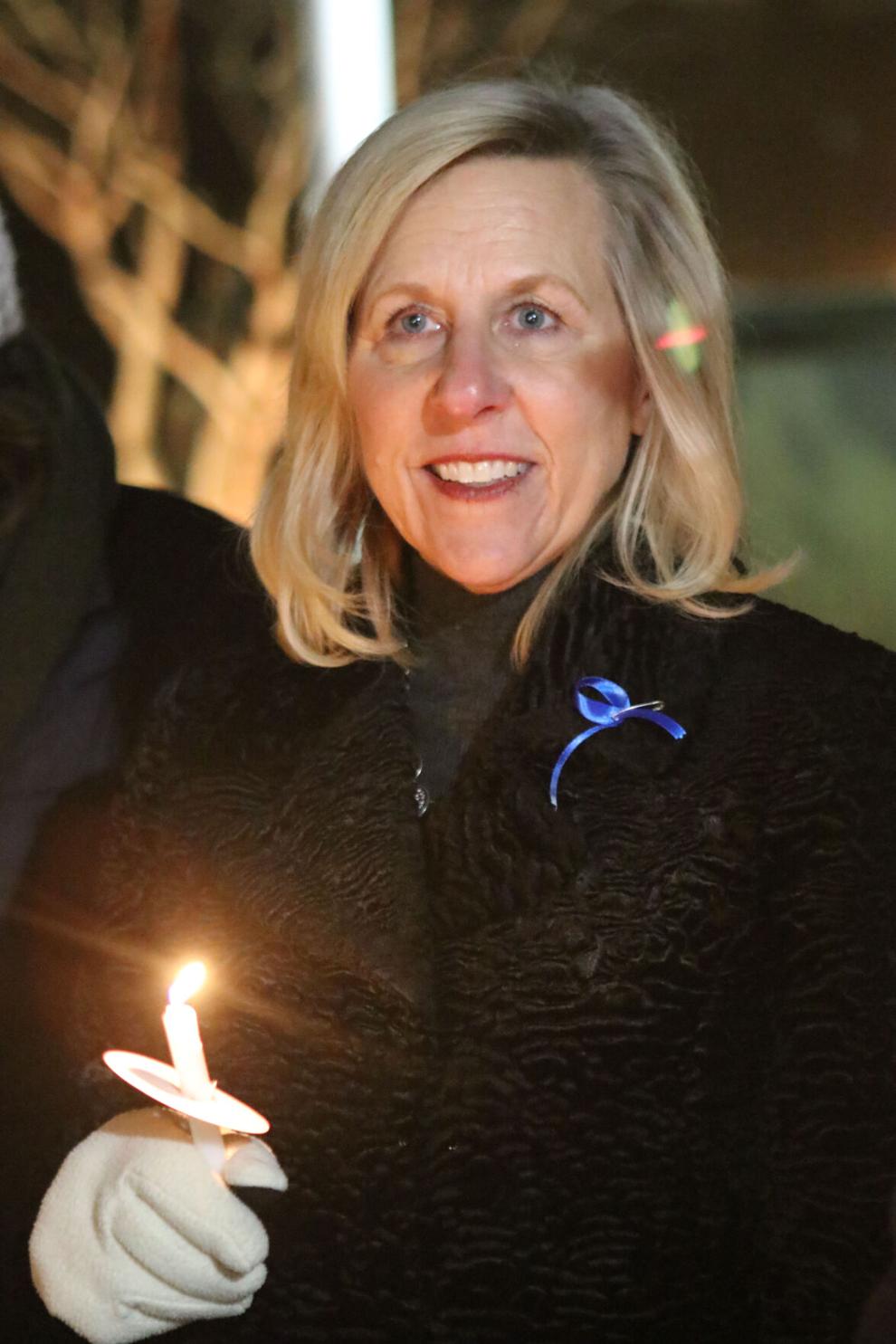 The program will begin at 7 p.m. with speakers from the Fauquier County Sheriff's Office, Federal Bureau of Investigations, Department of Homeland Security, Anti Trafficking International and Reset180; there will also time for questions from the audience. The public is invited; content is appropriate for those 12 years old and older. 
The Warrenton Rotary Club hosted the vigil with the assistance of in-kind donations from local businesses including Great Harvest Bread Co., Drum & Strum and Piedmont Press.