VFW Post 9835 awarded 2020 Law Enforcement Officer of the Year awards to officers at the Fauquier County Sheriff's Office and the Warrenton Police Department on Feb. 25.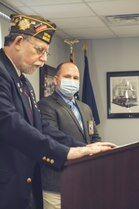 Detective Andrew McCauley of the Sheriff's Office received the award "for exceptional service in the performance of his duties on Oct. 19 to 20, 2020."
His investigation of an auto theft and a rash of vehicular larcenies in the Warrenton area led to a suspect being charged with 19 offenses including credit card theft, fraud and grand larceny, explained Jeff Dombroff, commander of VFW Post 9835. He said, "Detective McCauley's tenacious investigative style and attention to detail led to the successful resolution of these thefts and reflects great credit upon himself and the Fauquier County Sheriff's Office."
Officer Chai Fuller of the Warrenton Police Department serves as the department's public information and engagement officer. In presenting the award, Dombroff said, "Officer Fuller has worked tirelessly to manage the image of the Warrenton Police Department at a time when scrutiny of the law enforcement profession is at an all-time high.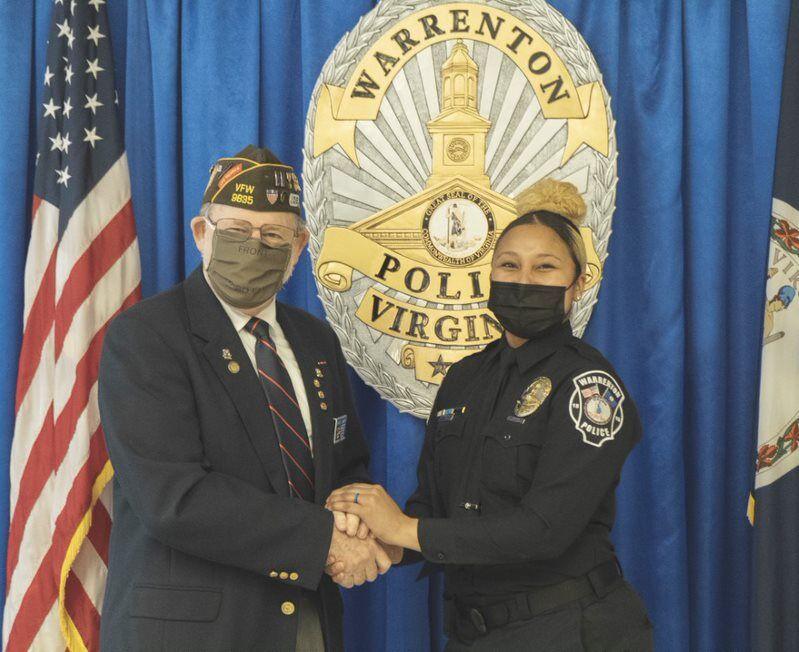 Among her accomplishments was the creation of a program named 'See It In A Different Light.' This program allows citizens to participate in role-reversal scenarios to give them a better understanding of the challenges faced by law enforcement officers every day. Her efforts have resulted in enhancing her department's presence in the community."