Operation Desert Storm veteran Bobby Brooks is half of the running duo called Running for Heroes. The two are raising $26,200 by running one marathon every month during 2021.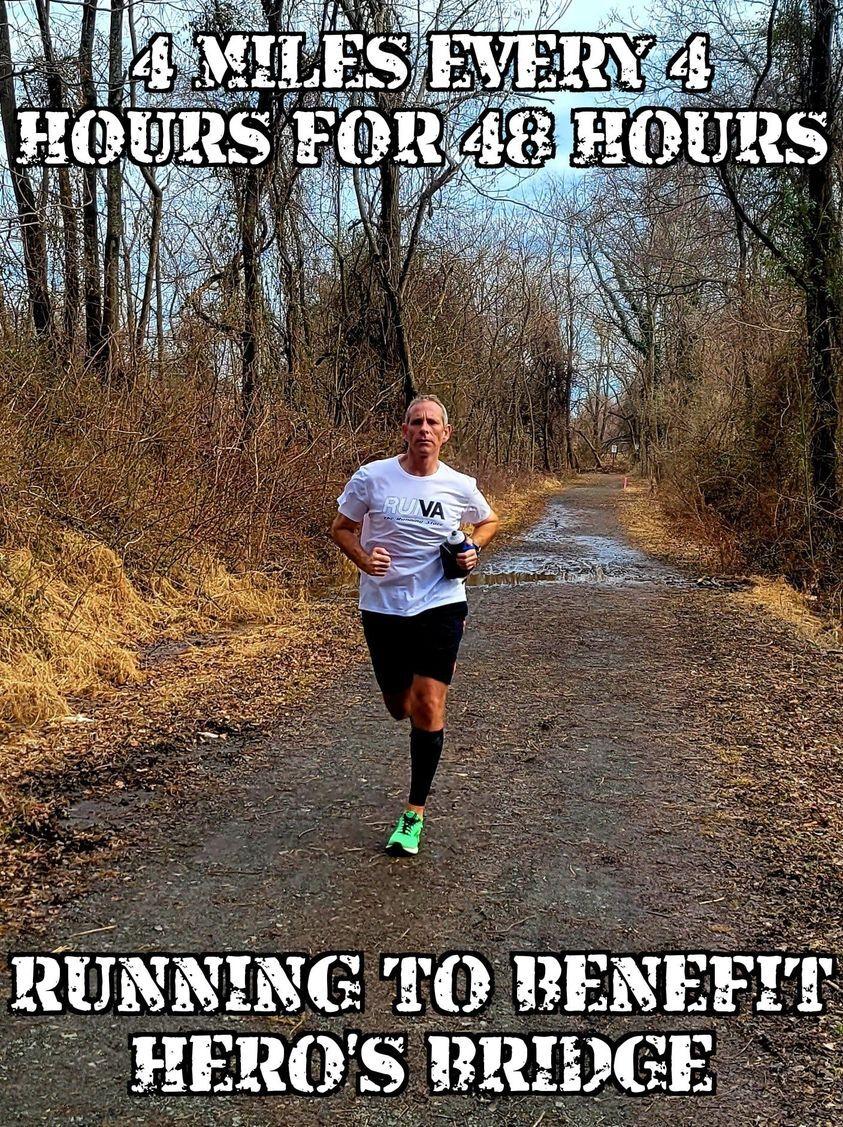 The money will be donated to the Hero's Bridge Village, a planned community for marginalized veterans age 65 and older. 
Earlier this month, Brooks stepped up his effort and embarked on a 4x4x48 challenge. Beginning at 11 p.m. on Friday, March 5, he ran 4 miles. Four hours later, at 3 a.m. he got up and ran another 4 miles. And so, on every four hours until 5 p.m. on March 7, at which time Brooks had run 48 miles over the course of the weekend.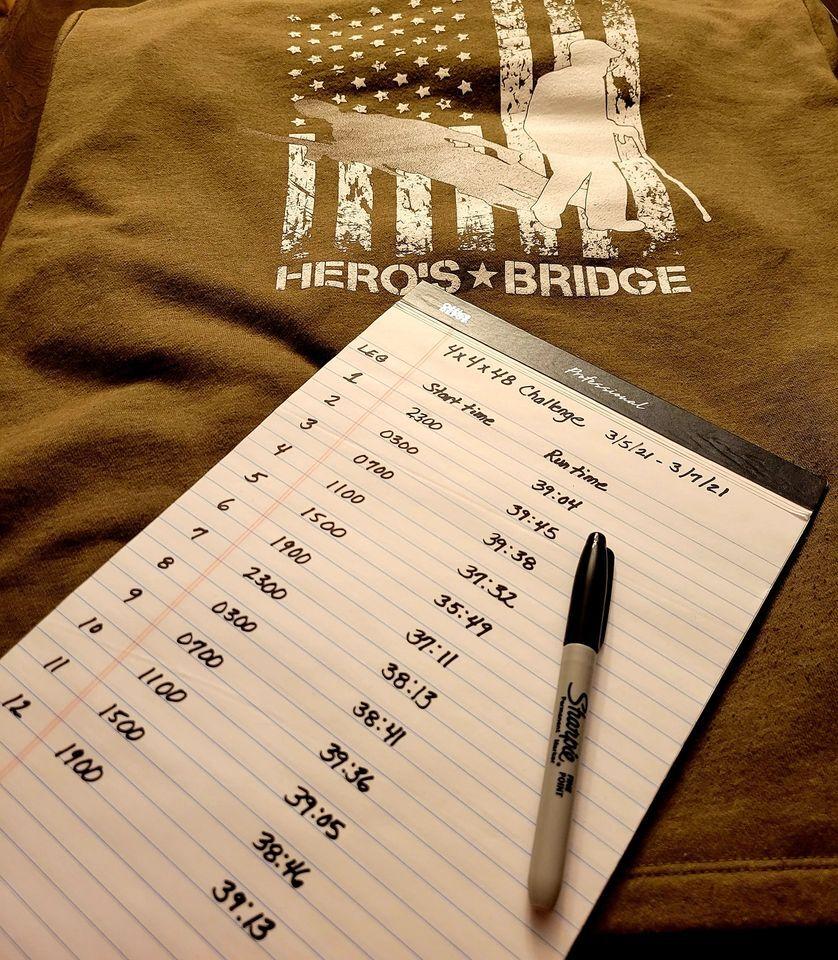 The weather was mostly in his favor. The night road, lit by the moon, concealed potholes; for safety, he slowed his pace. He alternated paved roads with wooded paths to keep the run from feeling stale. The Saturday wind brought with it frigid temperatures. As the sun dipped below the tree line on Sunday, it took with it the warm 50-degree temperatures. And still Brooks ran. "There is a mental component to the race, in addition to physical," said Brooks. 
He used the quiet time during the runs to reflect. "I thought about how lucky I am to be out here running at 11 p.m. and 3 a.m. in the morning, while some of our veterans are socially isolated due to the pandemic or medical issues. I reflected on how the older veteran paved the road for me to be here as well as the road when I was in the military. That alone gave me the motivation that I needed to complete the challenge," he added. 
He ran for his comrades with whom he served. He ran for the men and women who served before him. He ran for the veterans who are homeless and sleep beneath the stars every night. 
Mostly, he ran for the aging veterans that he has come to know as neighbors, whose quality of life lies far below the standard expected for those who fought to preserve the freedoms enjoyed today. 
Brooks reflected on the past year and how hard some of people thought they had it. "Did any of us ever think about the older veteran who is left alone, no family, socially isolated due to the pandemic? What do they do; do they just sit there waiting for a phone call, waiting for someone to stop by? What happens?" he wondered. 
He remembered back to just a few years ago when as a veteran, he had no idea these older veterans had issues. "Why would I?" he asked. "You never see them; you don't hear about them; no one talks about the older veterans at all. The older veterans never ask for anything so they must be OK. I found out the truth through Hero's Bridge." 
"The answers are not what you want to hear, especially as a veteran, but at least there is an organization that truly cares about each one of them, so I will continue to support them to bring awareness. We need the community involved in this journey. They should see and learn the mission and, more importantly, be a part of it," he said. 
Over the course of the run, Brooks raised nearly $1,000 in donations and pledges. "I am so happy with the fundraising," he said. "This is what keeps us motivated at Running for Heroes." 
Brooks hopes to raise awareness about the need for the Hero's Bridge Village, a community where aging veterans can spend their twilight years, well-taken care in the company of their brothers and sisters at arms.