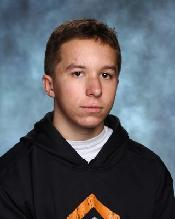 UPDATE: Wanted for the murder Friday night of his mother and brother, Levi Norwood of Midland has been apprehended in North Carolina. He was taken into custody after store employees reported a shoplifter to police, said Sgt. James Hartman of the Fauquier County Sheriff's Office.
The stolen 2007 Toyota Camry that police thought Norwood might be driving was also recovered at the time of his arrest. 
Sheriff's detectives are on their way to North Carolina at this time, said Hartman.
ORIGINAL STORY: At a press conference at Mary Walter Elementary School Saturday, Feb. 15 at 1 p.m., Fauquier County Sheriff Bob Mosier and Superintendent of Schools David Jeck revealed the names of the victims in Friday night's double homicide. One of the victims, 6-year-old Wyatt Norwood, was a first grader at the Morrisville school.
Wyatt and his mother, Jennifer Norwood, 34, died from apparent gunshot wounds in their Midland home on Elk Run Road sometime before 6 p.m. on Feb. 14; that's when Joshua Norwood, 37, arrived home and found his wife and son dead, said Mosier.
A search has been underway since Friday night for the Norwoods' other son, 17-year-old Levi Norwood. Police believe he shot and killed his mother and brother and shot at his father when confronted. Police are still searching for the Liberty High School junior. (See box on support the school division is planning to provide for students, staff.)
Mosier reported during the press conference that bloodhounds led officers overnight to Rogues Road near Crockett Park, where a car was reported stolen from a residence Saturday at about 7:30 a.m., about 5 miles from the Norwoods' home. The stolen red 2007 Toyota Camry has a Virginia license tag: WNG7739. Police believe Norwood is driving the car. Detectives have also learned that Norwood may have planned to leave the state.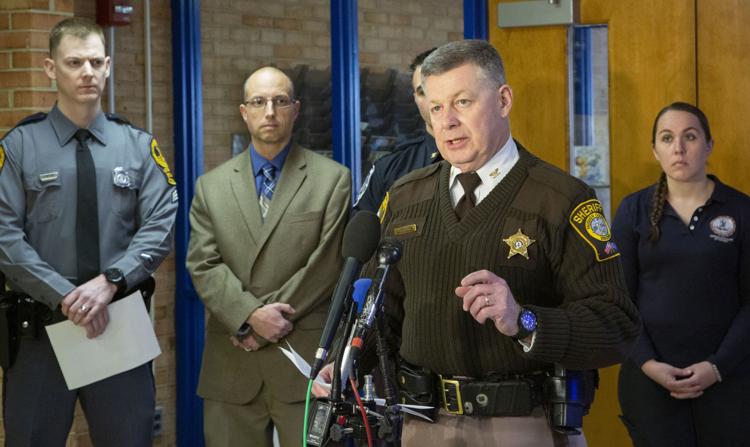 Mosier said the search continues for Norwood, who is considered armed and dangerous. Residents are advised not to approach him. Sgt. James Hartman of the FCSO said, "if you see Levi Norwood, contact 9-1-1 immediately and report the location."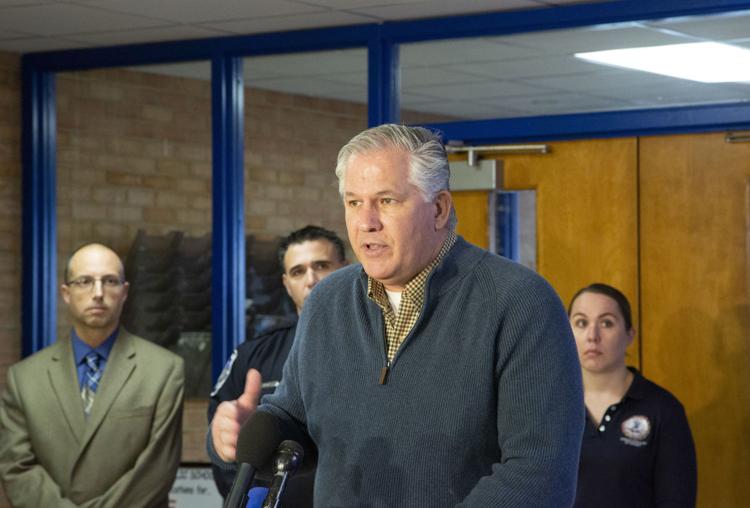 Hartman advised that Norwood recently dyed his short hair purple. He is 5'9", 125 lbs. with brown eyes. Police do not know what clothing he is wearing.
The Fauquier County Sheriff's Office non-emergency number is 540-347-3300. Residents may call with any questions.
Mosier said that anyone who saw or heard anything suspicious Friday night or Saturday morning is asked to call the sheriff's office. He added that residents who might have relevant security camera footage can call the sheriff's office if they would like to share it.
Mosier confirmed that after being shot at, Joshua Norwood escaped from the house and is in stable condition at a local hospital.
Citing the active police investigation, Mosier declined to release any information on the weapon used in the shooting, or where it might have come from.
For several hours Friday night, police believed that Norwood had barricaded himself in the Midland house. Hartman said that there were indicators at the time that Levi Norwood was still inside the residence with possible access to numerous firearms. He said they had been trying to make contact with Norwood, but when police forced entry into the home at about 10:15 p.m. Friday, they found he was not there. 
The search was then greatly expanded overnight to include searches of woodland, fields, barns and other outbuildings and a door-to-door canvass of area homes, Hartman said. This effort was assisted by manpower from other law enforcement agencies, helicopter units, unmanned aerial systems and K-9 units.
Residents in the area were asked to shelter in place during last night's search. Hartman said residents were no longer being asked to shelter in place, but police ask residents to "remain alert and vigilant."
This is a developing story. Stay with the Fauquier Times for updates.