UPDATE: Levi Norwood appeared in a Durham, North Carolina court today and waived extradition. Sgt. James Hartman of the Fauquier County Sheriff's Office  said he anticipates Norwood will be transported back to Fauquier County in a few days. He will be held in a regional juvenile detention center pending future court hearings in Fauquier County, said Hartman.
Daniel Meier, Norwood's defense attorney for shoplifting and stolen vehicle charges in Durham, asked that the courtroom be closed to the public during his hearing Monday. 
"He's a 17-year-old kid facing serious allegations," Meier said. "We don't know anything that's going on with him and I think, at least until we knew what was going on with him, and knew what it was, I just don't think it would have been fair, especially as a child, being in front of the camera with the media in there."
ORIGINAL STORY: When police arrived at a Durham, North Carolina Target store yesterday afternoon to apprehend a suspected shoplifter, they found 17-year-old Levi Norwood of Midland, who is accused of killing his mother, Jennifer Norwood, and 6-year-old brother, Wyatt Norwood, at their home on Friday, Feb. 14.
Norwood was carrying some store merchandise when he was interviewed by police: hair dye, some clothing and a backpack, said Sgt. James Hartman of the Fauquier County Sheriff's Office at a 1 p.m. press conference on Sunday, Feb. 16.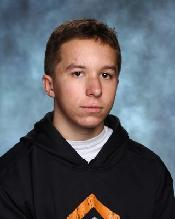 Norwood presented Durham police with a false name, but his description -- including short purple hair -- led authorities to connect him to the Virginia homicides, said Hartman. In the Target parking lot, police also located the car Norwood allegedly stole Friday night from the Rogue's Road/Crockett Park area of Midland – a 2007 Toyota Camry that had been reported stolen at 7:30 a.m. Saturday.
Norwood "was quiet and cooperative" during his arrest, said Hartman; he did not have a firearm in his possession.
The Liberty High School junior has been charged on two counts of murder in the shooting deaths of this mother and brother. Norwood is also accused of shooting his father, Joshua Norwood, who confronted his son when he arrived home to find his wife and son dead. The 37-year-old father was treated at a local hospital for "upper body trauma from a gunshot" and has been released, said Hartman.
Commonwealth's Attorney Scott Hook said that Norwood will have a hearing in Durham on Tuesday. "We don't handle the extradition," he said, "that's up to Durham. My guess is that the judge will ensure he has counsel."
Fauquier County Sheriff Robert Mosier said that Norwood has not been interviewed yet by police about the alleged shootings and no firearm has been recovered. He added that he knows of no connection that Norwood might have to North Carolina.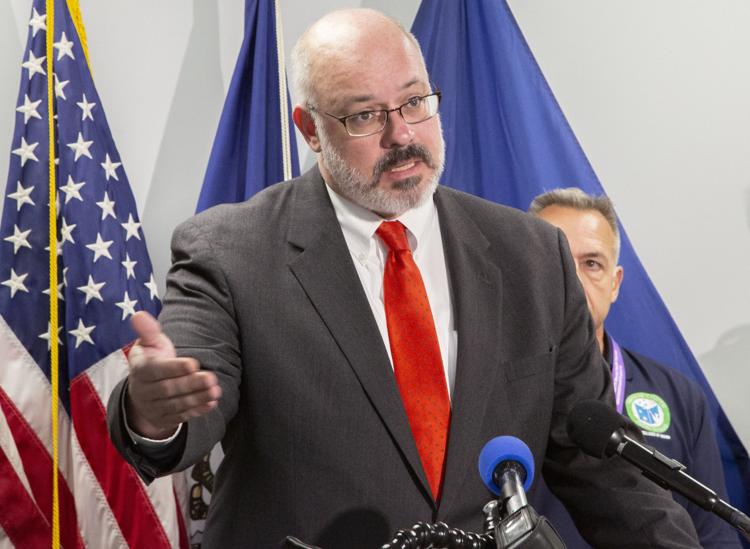 Hook said he doesn't know how long it will take to bring Norwood to Virginia, but that once he is here, the process will start in the Fauquier County Juvenile and Domestic Court, since he is under 18. He said there may be additional charges placed as the criminal investigation continues, but he does not yet know whether he will seek to charge Norwood as an adult. 
Mosier said that the Camry Norwood was driving has not been searched yet. "We are going to bring that to Fauquier as part of the investigation." He said that should happen in the next couple of days, adding that it is not known whether there is a gun in the car, "but we anticipate that."
During the press conference, Mosier elaborated on the search for Norwood, which began after Joshua Norwood escaped from his home on Elk Run Road after confronting his son. Injured, the father escaped the house via the front door and called 911 on his cell phone, Mosier said.
When police arrived, they had reason to believe Levi Norwood was still in the house, "with access to numerous firearms," police said in a Saturday press release.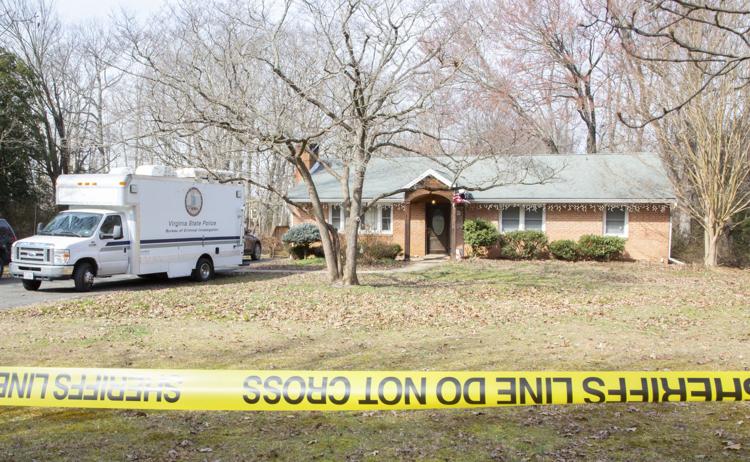 Deputies tried "every method" to make contact but were unable to, said Mosier. At about 10:15 p.m., police forced their way in. When they searched the house, they found Norwood was not there. Mosier said that there were at least three exits in the home, and windows on all sides. The house has woods in back and neighbors on either side. It's not known when Levi Norwood left the house.
Overnight, bloodhounds tracked Norwood about 10 miles to the Rogue's Road area near Crockett Park, said Mosier. The distance from one location to the other is closer to 5 miles, but the trail of Norwood's movements was circuitous, leading through woods, outbuildings and along roadways. Mosier said he believed Norwood was traveling on foot.
The scent ended where the car had been stolen, said Mosier. He added that he does not know of any connection Norwood may have had to the car or its owner and said he does not know whether the keys had been left in the vehicle.
The bodies of Jennifer and Wyatt Norwood have been removed from their home and are with the chief medical examiner, who will decide the cause of death, said Hook.
Mosier indicated that both experienced upper body trauma from gunshot wounds.