UPDATE: Wanted in connection with the April 22 fatal shooting of Charles Bopp III, 24, of Remington, Martin Anuar Martinez, 30, of Manassas, has been located and arrested in Pecos, Texas, the Fauquier County Sheriff's Office reported this morning. Martinez was apprehended by the Federal Bureau of Investigations El Paso, Midland RA team, Texas Department of Public Safety and local police.
Martinez was arrested at about 11 a.m. (central time) on April 26. He remains in custody at the Criminal Justice Center in Pecos, Texas awaiting extradition back to Virginia, according to the FCSO. He is facing multiple charges for first-degree murder, conspiracy to commit a felony, armed daytime burglary and use of a firearm in commission of a felony.
Fauquier County Sheriff Robert Mosier said, "This has been a collaborative law enforcement investigation to solve the murder of an innocent victim of a senseless crime. Charles Bopp III was a loving son, brother and friend to so many in the Remington community."
Mosier added, "I want to acknowledge the tireless efforts of the men and women of the Sheriff's Office, who have worked non-stop on this case to hold these perpetrators accountable. I especially want to credit our deputies and civilian personnel in the Criminal Investigations Division."
ORIGINAL STORY: Fauquier County Sheriff's Office detectives have identified two suspects in the April 22 homicide of Charles Bopp III, 24, of Remington. The victim's father, Charles Bopp Jr., retired as a major from the sheriff's office this year after 16 years on the force.
Police say that Martin Anuar Martinez, 30, is wanted in the killing.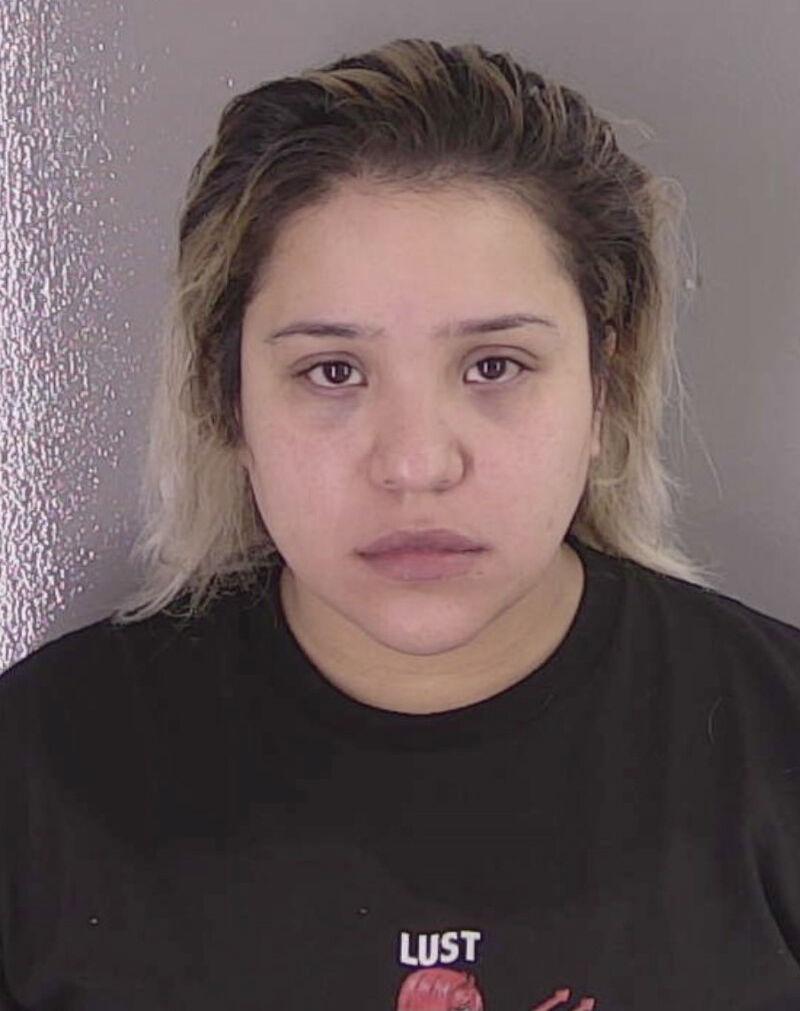 Jury Beatrice Guerra, 28, of Woodbridge was arrested April 24 in Prince William County. She was charged with felony second-degree murder and entering a dwelling with intent to commit larceny, assault and battery or other felony, a class 5 felony. She was arraigned on the charges Monday, April 26 and remains held without bond at the Fauquier County Adult Detention Center.
Sgt. Steven Lewis of the FCSO said that deputies responded to a home on Freemans Ford Road a little after 5:30 p.m. on April 22 in response to a report of a shooting. When they arrived, they found Bopp dead on the front lawn. Police say he died from gunshot wounds.
Lewis said that the police investigation found that "Bopp interrupted a daytime burglary in progress at his residence, and was subsequently shot and killed next to his vehicle upon his arrival. There is no indication that Bopp was targeted."
The criminal complaint against Guerra states that an iPhone that belonged to Martinez was found inside the house. "Text messages between Jury Guerra and Martin Martinez show that they conspired to commit burglary" of the home, the complaint said.
Police say that Martinez -- described as "armed and dangerous" -- is a white man, 5'9" tall and 170 pounds. He has brown eyes and brown hair.
According to court records, Martinez has been charged 31 times in Prince William County since 2008, for crimes ranging from abduction to robbery and drug possession. The list of offenses includes several charges involving firearms. Most recently, he was sentenced to 5 years in prison (1 year, 9 months suspended) in May of 2017 for possession of a firearm by a convicted felon and drug charges.
The FCSO is seeking the public's assistance. Anyone who may have information about the suspect, the homicide, or who saw any suspicious vehicles or activity in the area from 5 to 6 p.m. on April 22, is urged to call 540-422-8759. Callers may remain anonymous.
Fauquier detectives have received assistance from the Department of Homeland Security Investigations, the Federal Bureau of Investigations, the U.S. Marshal's Office, Prince William County Police and the City of Manassas Police Department.