Two housing developments on opposite sides of Middleburg have stirred opposition from residents who view them as a threat to rural areas because of their potential impact on traffic, water and historic areas.
A proposal by Middleburg Land 1 LLC would create the 38-home Banbury Cross development on 570 acres at Sam Fred Road and U.S. 50.
The other involves a 30-home subdivision proposed by MOJAX LLC off Snake Hill Road in the community of St. Louis, a historically African-American community. 
St. Louis lies to the west of Middleburg and Banbury Cross to its east.
Leonard "Hobie" Mitchel, who is working with fellow developer Jack Andrews on the Saint Louis project, said wells are being dug on the St. Louis property to supply the 30 new homes. He said test wells have produced sufficient water. Job Woodill, who lives across Snake Hill Road from the development site, disagrees; he says he and other neighbors have water supply problems.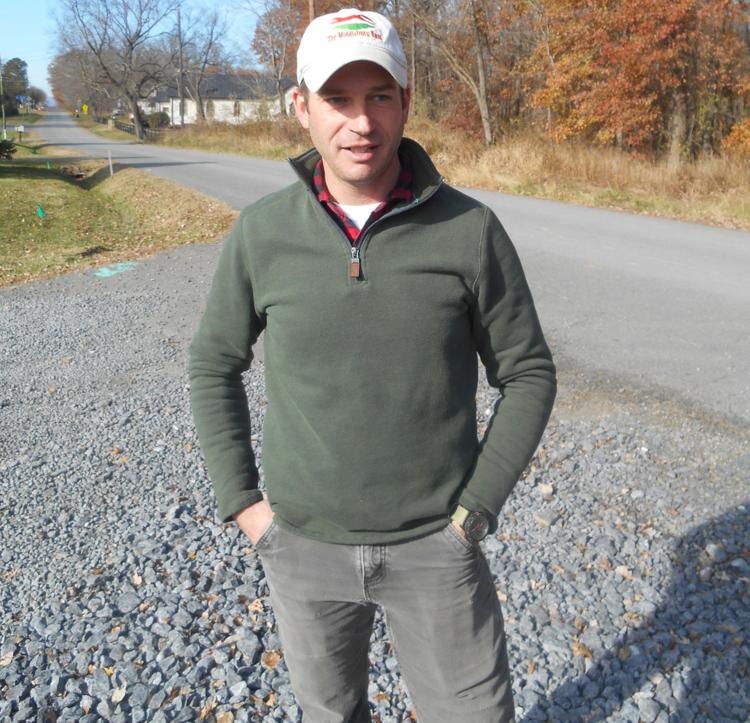 Mitchel said an archaeological survey has delineated an area on the property where there are about 50 graves -- in the Robinson-Howard Cemetery. Mitchel said a 50-foot buffer will protect them.
Daniel Haney has started an online petition to gather signatures from those opposing the by-right development. Haney grew up in St. Louis on Wellbourne Road and now lives on Millville Road within the unincorporated community.
"I've seen what's happened over a number of years," Haney said, noting the growth in eastern Loudoun and encroachment in the west.
"We're feeling like we're being bullied, and the people of St. Louis aren't being listened to," said Haney.
Woodill lives in a house with 5 acres of land at the end of the paved section of Snake Hill Road. The road continues unpaved past homes on larger lots. Woodill is among those who ride horses in fox hunts on the neighborhood's pastures. Homes along the paved section of Snake Hill Road are older homes more tightly clustered. 
The community of St. Louis has about 90 homes.
"Everybody here gets along," said Woodill, who moved to St. Louis three years ago. Besides the 5 acres he owns, he leases another 450 acres. He has horses and bales hay.
Mitchel said MOJAX will see to it that the unpaved section of Snake Hill Road will be paved, though Woodill says that would be up to the state, not the developer.
Woodill noted that farm vehicles use the road, but because of the traffic, they do so with some difficulty.
Woodill said work began on the site about two years ago, starting with clearing of land and more recently, the drilling of test wells. Woodill and Haney said the land clearing caused Loudoun County to issue a stop work order because a permit had not been obtained. 
They also said the Virginia Department of Environmental Quality found previously undocumented wetlands. They said draining of wetlands led to a second stop work order. A third was generated by excessive land clearing, they said.
Mitchel confirmed the stop work orders but said that workers complied within 24 hours.
"The first notice was after we started drilling wells. In order to get the rig in there we had to clear some land. Normally, you don't need a grade permit for drilling wells but for some reason we had to. We took some shrubs and trees out of the way. We got the grading permit."
In the case of the wetland, "We drove a dozer through a yet to be determined wetland area. We got violated (referring to a notice of violation). That was when we were digging a well and was within a wetland that was going to be mitigated anyway," Mitchel said.
"We're going to comply with what we have to do," Mitchel said.
Work going on now is for the purpose of drilling individual wells to serve the 30 homes – 27 clustered in one large section and three others on the other side of existing homes that separate the two sections.
St. Louis is served by a public sewer system, but its residents have individual wells. Mitchel maintains there's an aquifer below St. Louis, but Woodill said, "The water situation here has always been questionable." He said he has four wells on his property. A 500-foot deep well is dry and one that is 75 feet deep is intermittently dry, he said. A 600-foot well produces about two gallons of water per minute. 
"A lot of neighbors have low flow" of water, Woodill said. "Are you telling me 30 wells across the street won't have an effect on me?"
"if it weren't for the public sewer you wouldn't be able to build here," said Woodill, who is a developer in the Washington, D.C. area.
Mitchel said results have come back showing two of the test wells drew 50 gallons per minute while others drew 40, 35, 20 and 15 gallons per minute.
"The least amount showed eight gallons per minute," Mitchel said. "We'll have enough water for the whole community.
Marcus Howard said he's lived all of his 45 years in St. Louis.
"I'm personally opposed to it," Howard said. The development would border the church he attends, Mount Zion Baptist Church. Banneker Elementary School is also located along Snake Hill Road.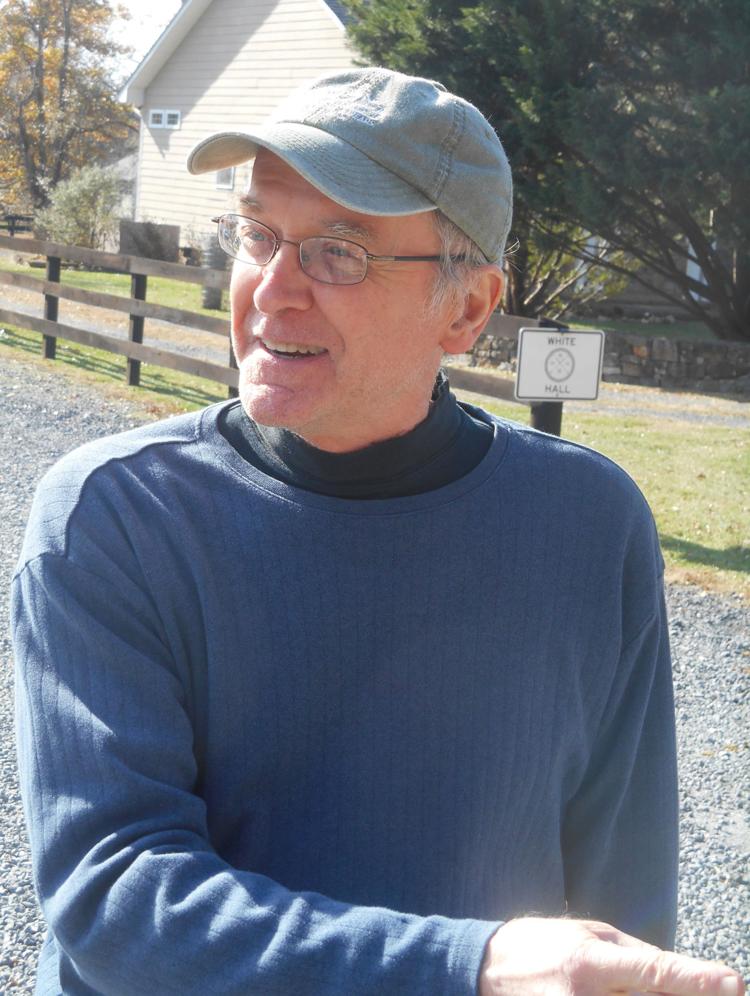 Teman Treadway and his wife, Alyn Beauchamp, live next door to Woodill. "When we moved to Middleburg, we were looking for something different. We weren't looking to live in the highly developed part of Loudon County. We love St. Louis the way it is, we love country life. The other residents of St. Louis seem to feel the same way. The proposed development is an eastern Loudon kind of development. It would rob this community of what makes it unique and why we love it so much. It's so out of whack with the whole community."
Treadway said he'd rather the development be limited to 10 homes. 
"This is more for Purcellville," Haney said of the Middleburg Preserve project.
I think you should be able to do what you want with your property within good conduct and the law," said Woodill. "I just want the county to enforce the regulations."
Though the MOJAX proposal is by right under its zoning of countryside residential 1 and 3, "they can take legislative action on anything. They can offer a motion for a rezoning and advertise a hearing in a public notice," Woodill said.
"We're not asking for anything other than what the zoning will allow," Mitchel said. In order to build, the application needs administrative approval. 
"A subdivision application has been submitted and we're getting the necessary permits. Hopefully by next spring we'll start the lot developments."
Mitchel said the single-family detached homes will be in the high $400,000 to low $500,000 price range. "They'll be high-quality products," Mitchel said.
They'll have front porches, two-car garages and basements. Lot sizes will vary with some 15,000 square feet and others 20,000 square feet.
Mitchel said Banneker Elementary School, built in 1947, is under capacity and could support additional students. The Loudoun County Public School System's enrollment figures and projections show Banneker currently has 192 enrolled there. The building's capacity is 263. A school enrollment of 246 is projected for the 2025-26 school year.
As far as the cemetery is concerned, Mitchel said, "We've defined the outside perimeter of the cemetery. We don't want to disturb it. We put up a barrier and there will be a 50-foot buffer around it."
The cemetery didn't show up when a title search was conducted during the process to buy the land but the developers learned of it in talking to members of the community, Mitchel said.
"It's in a public area and we wanted to protect it," Mitchel said of the cemetery. The same thing was done when other developments he's worked on have had burial sites.
Regarding the organized opposition he faces in St. Louis, Mitchel said, "Vengeance breeds vengeance and I'm not going to get into a battle with a neighbor."
Developers of the other Middleburg area proposal, the Banbury Crossing Reserve 38-home development, received a setback when the Middleburg Planning Commission in September voted 5-1-1 to reject the preliminary subdivision application. 
The commission thought the application should have more information about floodplain boundaries, archaeological sites on the property, road widths, plans for fire protection and identification of trees.
Deputy Town Administrator William Moore said a revised application hasn't yet been submitted. 
Andrew Hertneky, the manager of Middleburg Land 1 LLC, said he'd have no comment about the project.
Both the town and Loudoun County are reviewing the project. Though the site is outside town borders, Middleburg has a say since the town has a subdivision control area that extends a mile beyond its corporate boundary.
"For the portions within Middleburg's subdivision control area, their subdivision ordinance is in effect with the county's zoning ordinance in effect. For the portions outside of the subdivision control area county subdivision and zoning are in effect," explained Glen Barbour, public affairs and communications officer for Loudoun County.
The town is taking the lead in reviewing the project with input from the county. The county supplied comments in September. Its building and development department reviewed the preliminary plat. It asked that it be clearly stated that no further subdivision of property can be created beyond the 38 lots for Banbury Cross, that the location of water storage tanks or other facilities to meet fire protection standards be clearly shown, and that a homeowners association be created, among other items.
The Loudoun County Public Schools expects 16 school-age children from Banbury Crossing at full buildout, seven of them being elementary school-age, four middle school-age and five high school-age.
But Haney, the organizer of opposition against both Banbury Cross and Middleburg Preserve, hopes to stop both in their tracks. Through his GoFundMe effort to stop Banbury Crossing, he's collected more than 700 signatures and raised $5,980 toward a goal of $10,000 as of Nov. 19 to cover legal fees, advertising, yard signs and hiring consultants in a bid to stop it.
Haney is collecting comments in opposition to the Middleburg Preserve project on ipetitions.com. There were 350 comments as of Monday, Nov. 25.