Rodeo vendor Daniel Lanier says the Fauquier County Fair is one of his favorites: easy access, a big, well-lighted arena with an excellent sound system and plenty of room for the livestock. Lanier's True Grit Rodeo brought some 20 bulls for the Friday night headliner at the Old Auburn Road fairgrounds.
But Lanier says the biggest reason he likes the historic event is something that's easy to measure.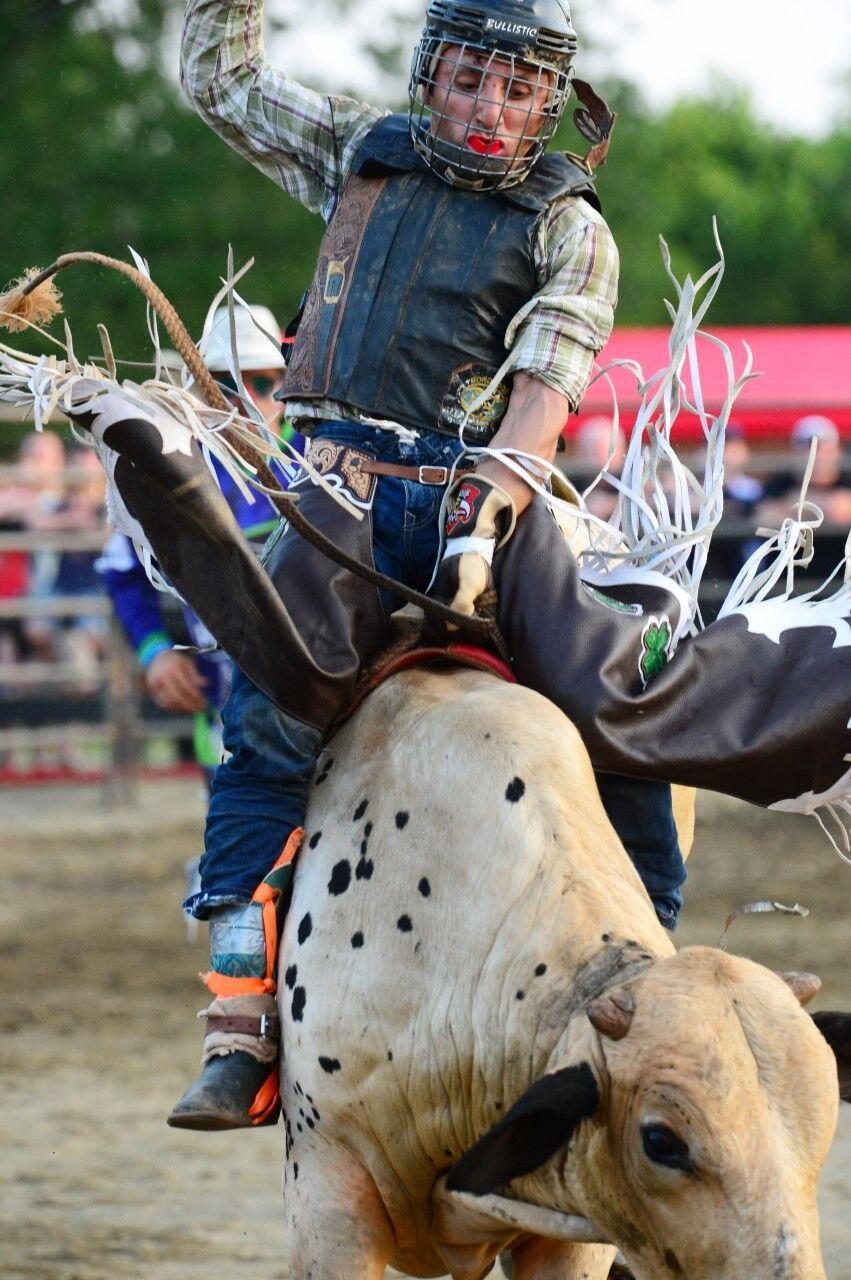 The energy of the enthusiastic Fauquier County crowd that swelled the historic facility "electrifies the competition," said Lanier, elevating a summer night at the county fair into an action-packed live stream of excitement.
"The energy is what makes an event," said the lifelong rodeo cowboy and roughstock riding instructor. "Fauquier's got it."
Every inch of the hillside viewing area was covered with cheering fans and the grandstand was full for Friday's sold-out rodeo. True Grit and other bull vendors provided roughstock for four bull riding divisions, from the 6- to 9-year-old PeeWee division to the highly competitive – and lucrative -- open division.
Fresh off his big win last month at the two-day Pittsylvania bull riding event, Efran Flores prevailed in the two-round open division. Flores drew Friday Night Lights, one of the hardest bucking bulls in the region, Lanier says, for his first round, and his score of 79 made the winning difference with Flores nosing out Austin Beaty for the win by a single point.
Flores is a native of Mexico City and is now based in Charlottesville. He rides at True Grit's home arena in Hurt, Virginia much of the year, following the regional Southern Extreme Bull Riding Association circuit.
Maryland youth cowboy Nicholas Jackson was champion in the novice International Mini Bull Association junior division, with J.P. Lindsay winning the PeeWee division on his seventh birthday.
IMBA officer Melinda McDonald said the youth rodeo division focuses on "creating a cowboy with these right-sized bulls and these right-sized competitions.
"We're working to develop the next generation of cowboys."
Lanier and wife, Erin, established True Grit in 1998. They host rodeos at the ranch as well as providing bulls, setup and handlers for county fairs around the region. They're at the Loudoun County Fair July 29 and 30 and host several other rodeos in August and September. More on True Grit and how to get involved with IMBA is at truegritrodeo.com.