Kettle Run High School seniors Miles Housley and Natalie Seyler and Fauquier High School senior Mark Zitzmann have advanced to finalist standing in the 64nd annual National Merit Scholarship program. They received a certificate of merit in recognition of this accomplishment.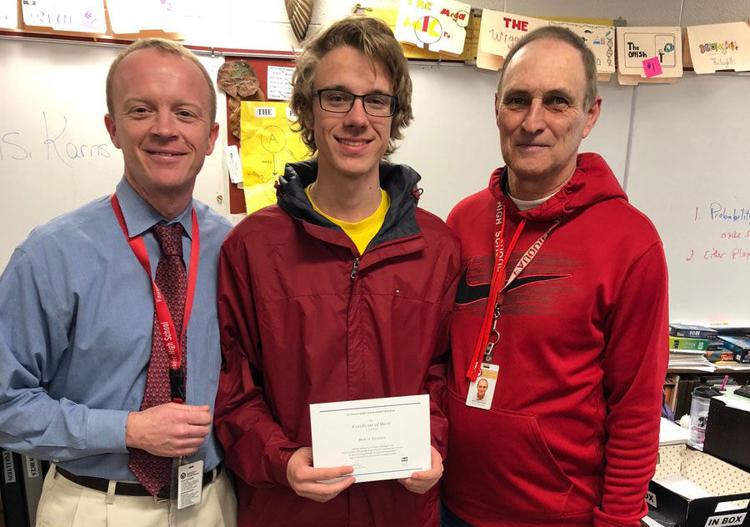 These three students will now move on to the final phase of this program, where approximately 7,500 merit scholarship winners will be chosen and awarded scholarship offers. 
Approximately 1.6 million high school students enter the National Merit Program each year by taking the Preliminary SAT/National Merit Scholarship Qualifying Test (PSAT/NMSQT). That number was narrowed down to approximately 15,000 finalists. National Merit Scholarship winners of 2019 will be announced beginning in April.