Three candidates running for seats on the board that runs the Rappahannock Electric Cooperative say the incumbents are secretive about the decisions they make and skimpy in the information they share with the Co-op's members -- the customers who pay for the power the REC provides.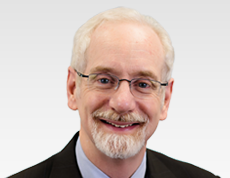 The REC serves customers in 22 counties. It delivers power to 169,000 -- 5,575 of them are in Fauquier.
Electrical cooperatives were first formed in the 1930s to bring power to rural areas.
Mike Biniek of Rappahannock County, Andrea Miller of Caroline County and Jack Manzari of Louisa County are running to replace three board members and reform how the REC is run. Biniek is running against Michael Lindsay in REC's Region 1, Miller wants to unseat incumbent Linda Gray in Region 6 and Manzari is running against J. Mark Wood in Region 7.
Miller said, "we need to make sure as members we know and understand what the board is doing."
The election is Aug. 22. Members will find a ballot in the July issue of Cooperative Living, the magazine that members receive. If a ballot is returned with no choice of candidate checked, a proxy vote is entered. That's one of the problems, reformers say, because it ensures the same people are returned to the board.
"Many return the ballot unmarked. They (current board members) then vote themselves back in," Biniek said of the incumbents.
Board members serve three-year terms.
Seth Heald, an REC member and a founder of Repower REC, an organization pressing for change, said REC board members receive $2,000 per month plus $500 per day for travel and expenses when members are handling REC business, "figures that for a long time were never disclosed."
Martin said that if the REC has a fund for members unable to pay utility bills, she would donate her board pay to it if she's elected.
Manzari said he'd create an endowed scholarship with his board pay for students from Louisa County. He said he does support board members receiving pay to attend board training and continuing education.
Biniek said he's served without pay on other boards and that he is "willing to investigate" forgoing compensation if he's elected to the REC board.
Chris Shipe, the current chairman of the nine-member board and the board member who represents Fauquier County, says the board conducts its business meetings and handles elections in the same way as other cooperatives and entities such as banks.
"There are things we could do better –- we're evolving and improving," Shipe said. "There are always things we can do to be more transparent and we're willing to do that."
He maintains that board members are accessible to members and information is available, though the reformers say it's not so easy.
Email addresses and phone numbers for board members aren't provided on the REC website. There are contact numbers and email addresses for residential and business customers to reach the REC office.
Shipe said board members stopped giving individual email addresses because RePower shared the addresses with various interest groups during the last rate case. Shipe got so many emails that it clogged his inbox. Many came "from folks all over the U.S. that wanted to express an opinion on REC but had no stake in the matter," Shipe said.
The chairman said the REC's audited financial statements are available to members. The bylaws the board follows are posted on the REC website, myrec.coop.
Shipe lives in Berryville in Clarke County and heads the Loudoun Mutual Insurance Company. He's in his seventh year on the REC board.
While the meeting where board members are elected are open, monthly business meetings of the board are not – something the reformers say they would change.
"One area where I disagree [with the reform slate] is having open live-streamed meetings. I don't want Rappahannock Electric to turn into a political meeting," said Shipe. He's concerned that people will "act up for the cameras."
Martin, one of the reform candidates, said REC board meeting minutes should be posted online and members should at least be able to listen to board meetings from home.
The reformers and Heald question the REC's agreement with the Old Dominion Electric Cooperative that runs for 45 years.
"The REC must buy 95 percent of its power from ODEC and it's paying above market rates," Heald said. "There's a lack of transparency. A reader of Cooperative magazine wouldn't know about it."
Martin added, "without being able to see the agreement, we don't know whether there is any negotiating room" to alter the agreement.
"The REC has rather high rates. All members are potentially suffering from the agreement," Biniek said.
Shipe said the reformers' claim is false.
 "We have a diversified portfolio through ODEC. Over time it is consistently lower – conversely at any given time it may be slightly higher. What ODEC allows us to do is provide pricing stability and group purchasing," he said.
Reach James Ivancic at jivancic@fauquier.com.