The Plains Community League's John Page Turner house is a welcoming two-story farmhouse on Main Street in The Plains. Program Director Beth Lucas -- with the help of volunteers -- has set up five rooms with space for 15 children in grades 3 to 12 to learn remotely. The internet is humming and snacks are prepared. Tutors are waiting to assist. There is even room for adults who need to work remotely while their children complete lessons.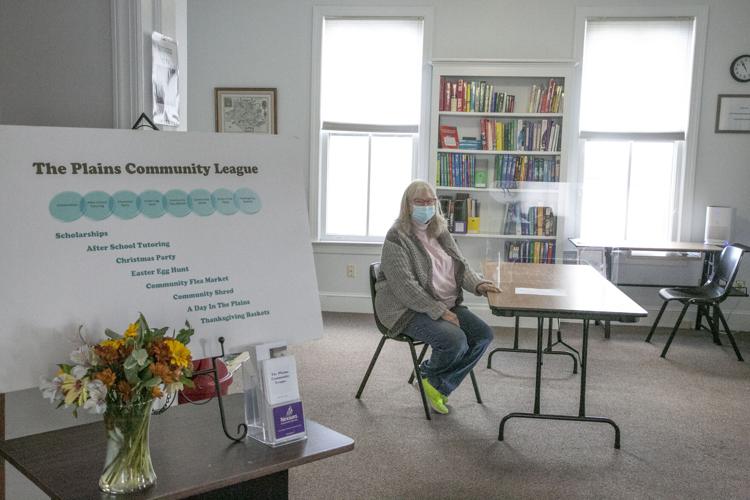 But on the morning of Wednesday, Nov. 18, there were no children.
Lucas said she has about four children who come regularly, but word hasn't gotten out yet about the free internet café and virtual tutoring. "We have 10 volunteer tutors who are eager to help. Nine are doing virtual tutoring and one is providing in-person help." Currently, tutors are working with about six students during after-school hours.
Lucas said that one of her tutors is a Ph.D. in mathematics and has been helping one student with trigonometry. "None of us here knows trig," she laughed.
At least one of the tutors speaks Spanish as well as English.
Children are invited to come by Monday, Tuesday, Thursday or Friday, for one of two sessions each day (or both) -- 8 to 11 a.m. or noon to 3 p.m. Lucas said they use the hour in between to clean. If children are staying for both sessions, they can eat lunches they bring with them on the porch until the second session starts.
Lucas thinks that transportation may be one reason the internet café hasn't filled up yet, but she is hoping as word gets out, some families may be able to car pool to the John Page Turner house.
Children don't have to be from The Plains in order to use the internet café or tutoring services. One of the tutors lives in Virginia Beach and one of the children lives in Prince William County, Lucas said.
A floor monitor supervises occupied rooms and can help with some technology issues. Children must stay in their own space and bring a computer and power cord in order to work.
Lucas said that as long as the children use headphones to listen to their teachers, there can be several students in one room. "It's not a problem. They don't have any trouble hearing."
She added that the floor monitors make sure the children are working and don't get distracted. "No one is falling asleep at the computer," she said. "We provide a friendly and supportive atmosphere."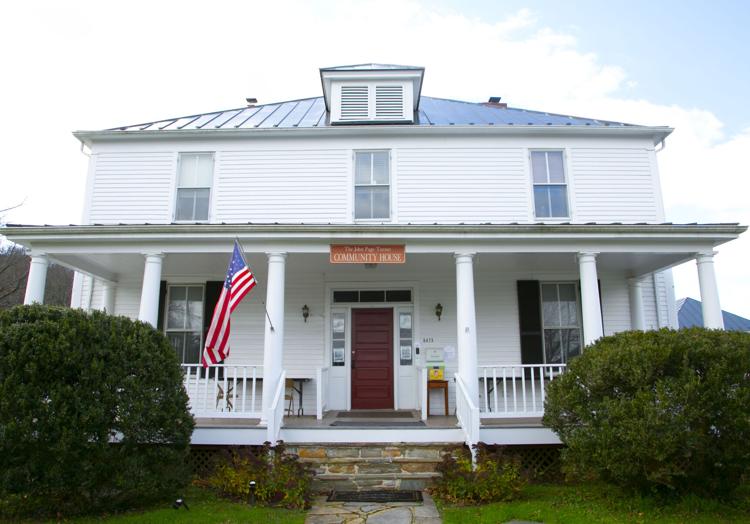 She says sometimes teachers or school counselors communicate with tutors or monitors -- with the parents' permission -- so children can get what they need.
One room is set up for a family, with three children's desks and a table for a parent in the middle. "The parent can work while the kids do schoolwork," Lucas said.
When children are done for the day, they leave with a snack provided by Grace Episcopal Church's Peas and Grace program.
Lucas said she ran an after-school program for children in Loudoun County for 19 years; after she retired, she found her experience came in handy for running programs for The Plains Community League.
Now she's got just one problem: "We've got to fill this house!"