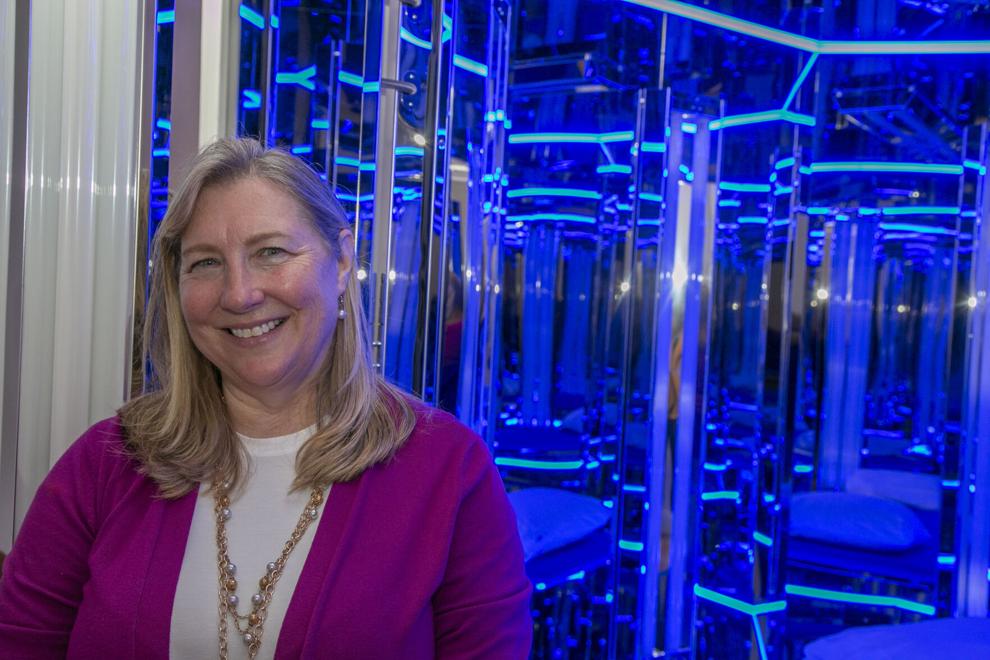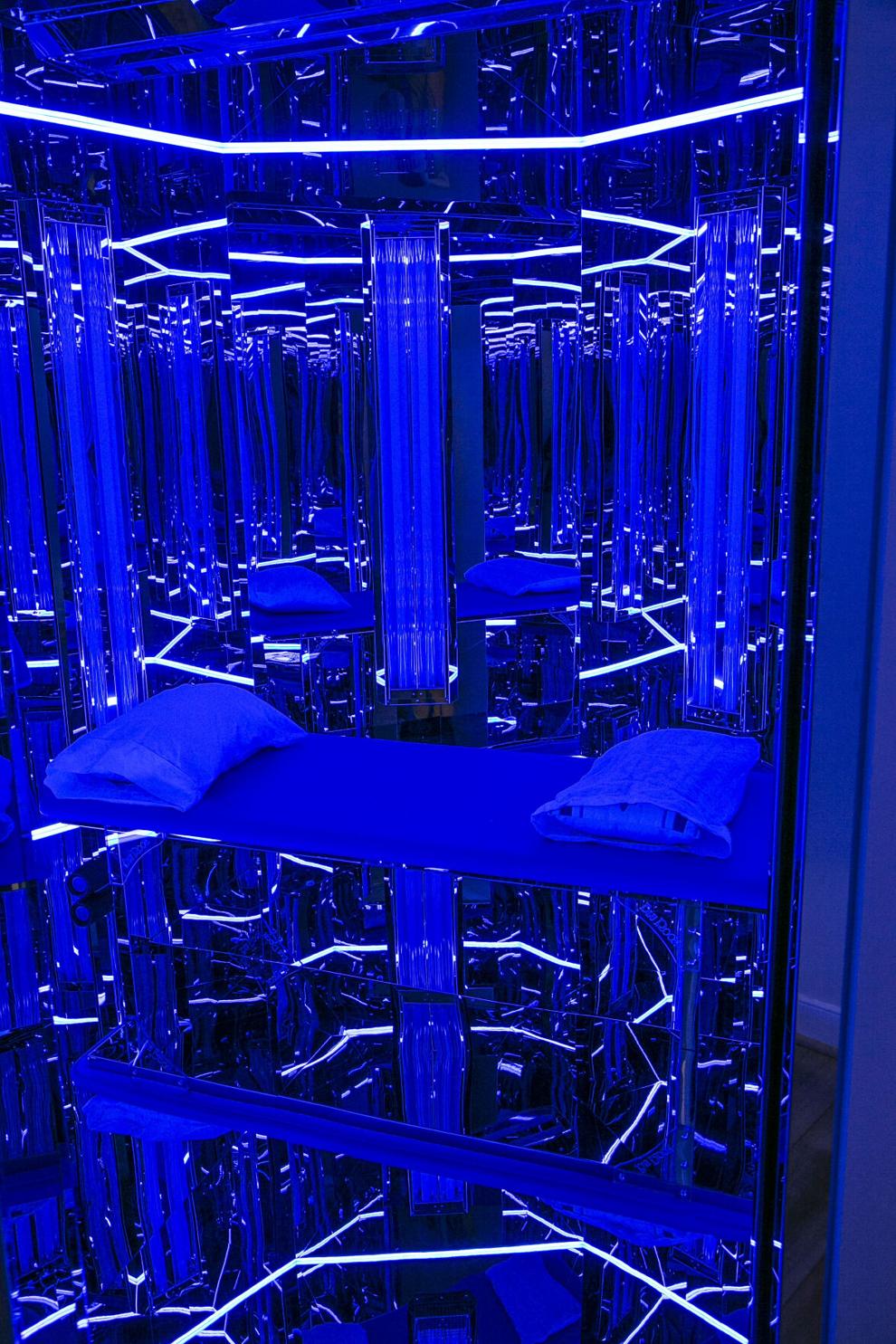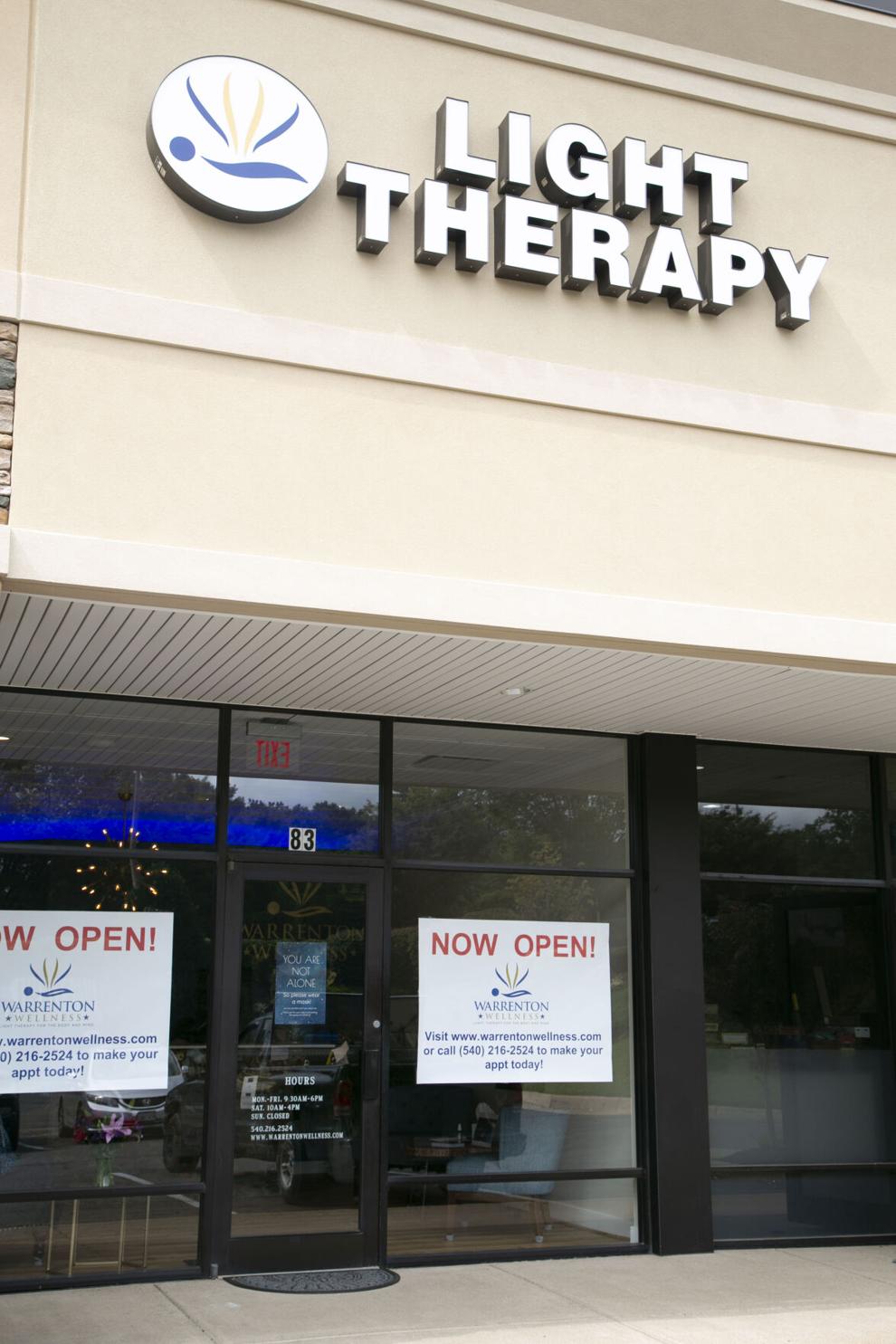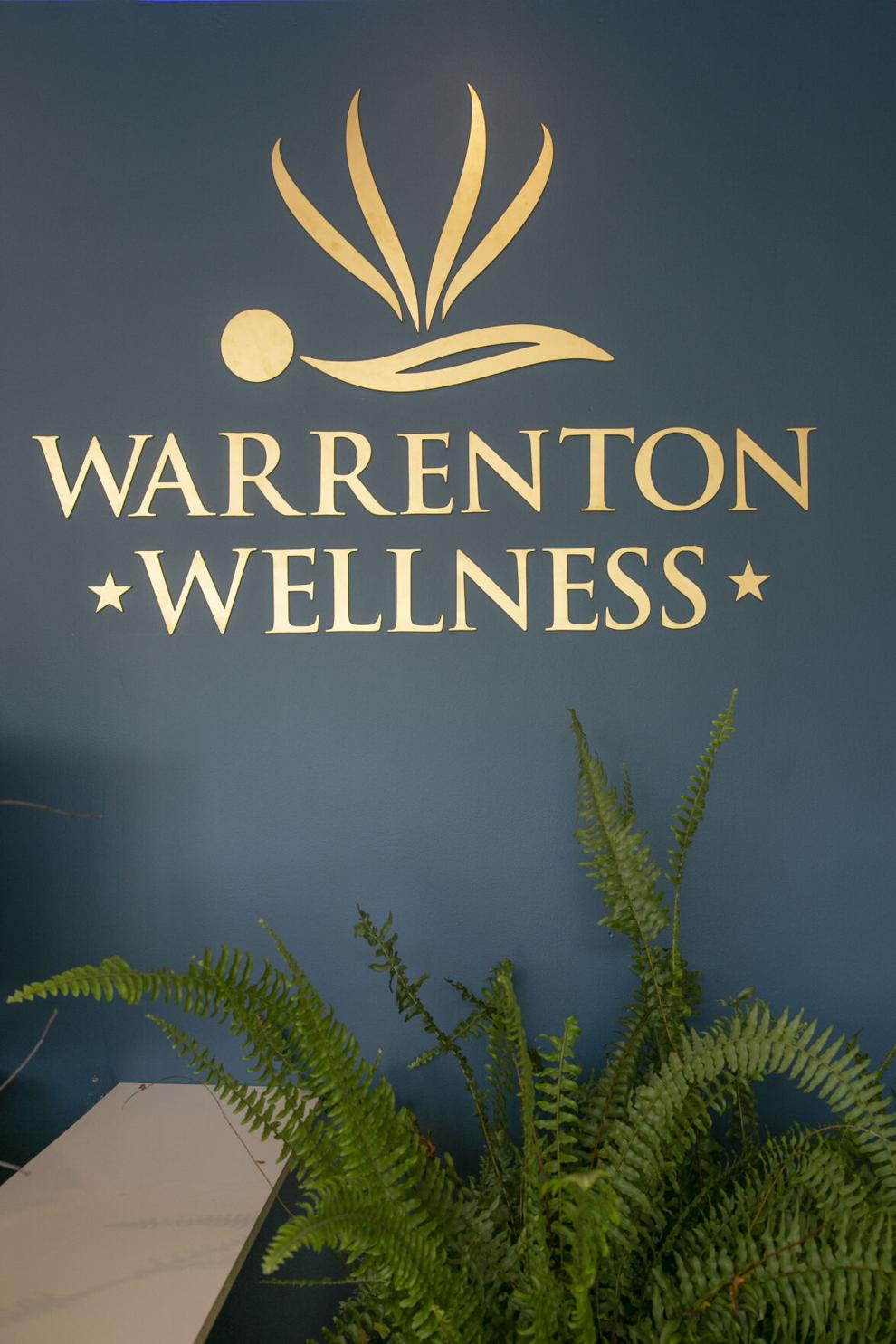 Sarah Shores took a chance when she opened Warrenton Wellness in the middle of a pandemic. But personal experience with Blu Room therapy made her a believer and she wanted to share the benefits of this emerging therapy with others by opening the first Blu Room on the East Coast.
She said, "I've never been a small-business owner before. We were enjoying retirement. But I'm so passionate about Blu Room therapy and did some soul searching."
The Warrenton Wellness office, at 83 W. Lee Highway, is welcoming, but the Blu Room itself is what demands attention. It's a space-age-inspired room with highly polished mirrored stainless steel that completely covers the walls, floor and ceiling. A simple bed with a pillow is in the center of the room.
Soft blue lights intended to foster relaxation are illuminated throughout the session. Music and a soft droning sound accompany each session. Shores said the steady hum helps patients achieve the "theta" state of brain activity, a state where customers can shut out the world and focus on healing. Shores said, "You may experience a feeling of detachment or even disorientation, which is normal."
She said that she recommends that in order to get the most out of the relaxation benefits, Blu Room customers take a few minutes to sit quietly and consider what they'd like to focus on during a session. "Keeping simple, declarative sentences in your mind is helpful. The mental preparation is important."
The calming blue lights and music are soothing, said Shores, but the narrow-band ultraviolet B light, which is used in the first few minutes of each 20-minute session, is where the magic happens.
Ultraviolet A are the ones used in tanning beds; ultraviolet C light is used to sterilize in hospitals. But proponents of Blu Room therapy say ultraviolet B rays – which have no color -- increase the body's ability to make vitamin D, which may have benefits.
For instance, Shores pointed out a study that concluded that UVB lights increase gut microbiome diversity through improving vitamin D levels. The gut microbiome is recognized to play a role in the body's ability to battle disease. Shores said that each three-minute dose of UVB provides a light-skinned person with the equivalent of about 10,000 IU of oral vitamin D and around 5,000 for a tanned or darker-skinned person.
Shores' own experience with Blu Room therapy centered around her decade-long battle with Lyme disease. After years of antibiotics and steroid treatment, Shores traveled to the West Coast four or five years ago to try the therapy she had only heard about. (There were very few Blu Room locations at that time.)
The Lyme disease had been causing severe pain as well as difficulties in her digestive tract. "The Blu Room got rid of my digestive tract problems in one visit," she said.
After that she arranged to stay for a week in Canada, where several Blu Room facilities are located. "I'd do five or six sessions a week," said Shores.
She added, "Over time, the pain and inflammation I had in my feet and hands disappeared. I've had no symptoms for a couple of years."
Shores said that during that time, she left her stressful job with the federal government, where she had worked for 15 years. "That didn't hurt either," she grinned.
Warrenton Wellness hasn't been open long, but has received a good response from her customers, Shores said. Testimonials from Blu Room customers – highlighted on the Warrenton Wellness website -- claim benefits in a variety of areas – from an improvement in kidney disease to better cholesterol levels to wound healing.
Karl Pretsch of Casanova said he saw Shores' sign advertising light therapy and was intrigued. "I am a big believer in alternative therapies," said Pretsch, himself a Reiki master.
He didn't go into the experience with any particular symptoms, he said, but he found the experience "extremely relaxing."
The 67-year-old meditates regularly and said the Blu Room experience "enables you to go into a deep mediation immediately. I think it's great."
Stephanie Milham has been enjoying sessions in Warrenton's Blu Room once or twice a week since it opened. She said the last couple of weeks, she has only gone once a week, because she already feels so good. She said, "I think it's fantastic. I think it's the best thing I've done for my health – ever."
Although Milham said she could make no medical claims, she believes Blu Room therapy has improved several of her own medical conditions – vascular and heart rhythm related.
She emphasized that she still follows her doctors' recommendations. "Blu Room therapy is an addition. I would never dispense with proper medical care."
Milham, 66, said that she believes some of her medical issues were exacerbated by stress. Her husband died about a year ago. She said the Blu Room sessions have helped her sleep. "I essentially didn't sleep for a year."
Her cardiologist recommended meditation, "so I was already doing that. This just really helps with relaxation. I'm thrilled with it."
Milham said she appreciates Shores' willingness to go out of her way to make her sessions a good experience. "Selfishly, I'd love for her to be successful. I want to keep her here. Warrenton is lucky to have the East Coast's only Blu Room here."