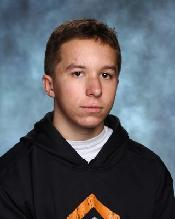 On Monday, a grand jury indicted Leviathan Norwood, 17, of Midland, on two counts of first-degree murder and one count of attempted murder stemming from the shooting deaths of his mother and brother at their Midland home Feb. 14.
Norwood was also indicted on three counts of using a firearm in the commission of a felony and one count of grand theft of an automobile. According to court records, Norwood remains in custody.
The indictments handed down Monday were processed in Fauquier Circuit Court, indicating that Norwood will be tried as an adult.
The indictments are the first public information about the legal proceedings against Norwood since early March. Norwood's case was initially processed in Fauquier County Juvenile and Domestic Relations General District Court, where proceedings are generally closed, and on March 5 a judge denied a motion to make those court proceedings public.
Norwood is accused of fatally shooting his mother, Jennifer Norwood, and his 6-year-old brother Wyatt in their home. He is also accused of shooting – non-fatally – his father, Joshua Norwood, and subsequently fleeing in a stolen car to North Carolina, where he was later apprehended and extradited to Virginia.
On Apr. 20 Joshua Norwood was found dead at the same home in Midland, according to a Fauquier County Sheriff's Office spokesperson. "No foul play is suspected," said the spokesman, Sgt. James Hartman, at the time, who added that no one else was home at the time and Norwood suffered trauma to the upper body.