Investigators believe the suspects in the April 22 shooting death of 24-year-old "Trip" Bopp intended to burglarize another residence and were at his home by mistake, Capt. Stephen Brubaker of the Fauquier County Sheriff's Office confirmed Friday. "Bopp's residence was not the intended target," he said. Bopp was found shot to death outside his Remington residence after arriving home during an active burglary, according to the sheriff's office.
A May 26 search warrant affidavit filed by a Fauquier County detective alleges two of the four co-defendants, Martin Martinez and Jury Guerra, exchanged text messages over the course of at least three days leading up to April 22 about plans to burglarize a residence near where Bopp worked and lived.
"The conversations focused on a safe ... that Guerra believed was in the residence. A photo of that safe was sent from Guerra to Martinez in the days leading up to the homicide," the affidavit says. "That same photo was also sent by Martinez to a phone number associated with Darren Davis (a third defendant)."
Brubaker clarified Friday that the residence the suspects intended to burglarize was not Bopp's. "The defendants did not have a picture of the inside of Bopp's residence," he said. "Bopp had no connection to the defendants and had never met them before."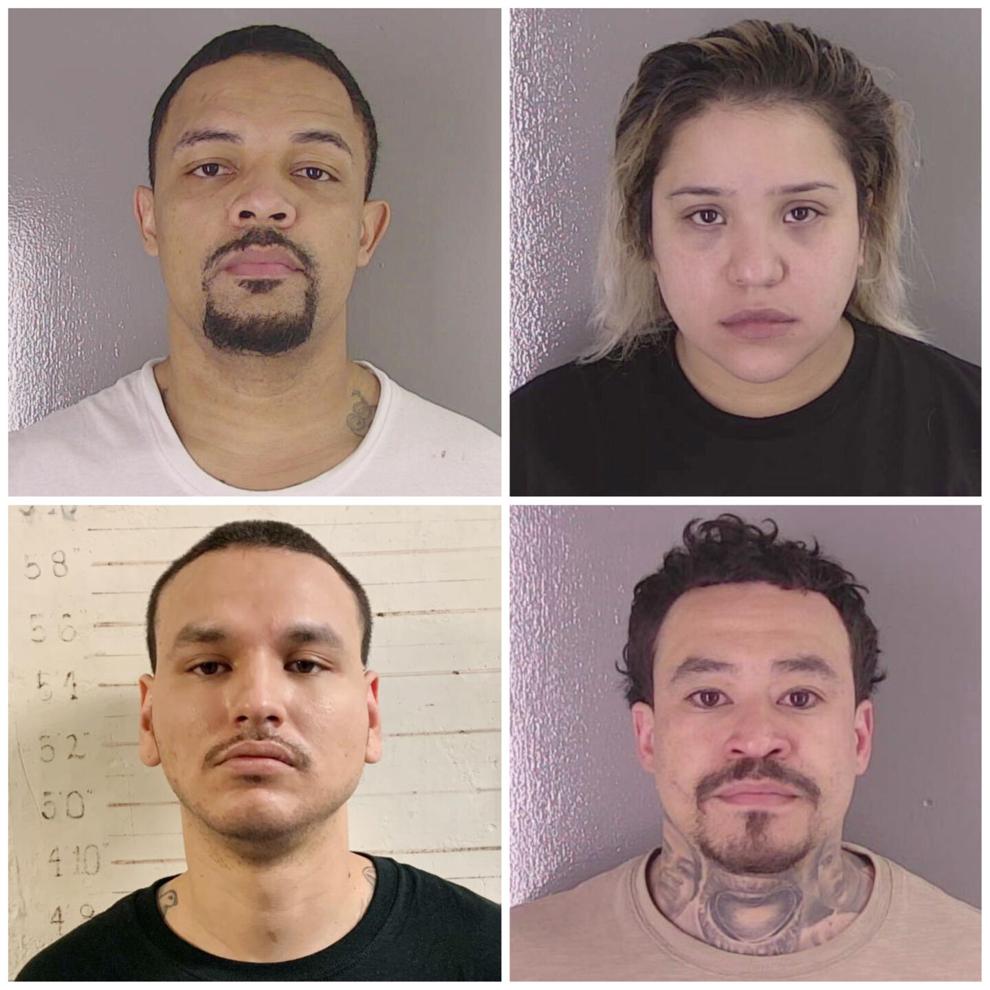 Martinez, 30, of Manassas and Guerra, 28, of Woodbridge are charged with first-degree murder along with Davis, 36, and José Pereira, 31, both of Manassas. According to several search warrant affidavits filed by detectives, cell phone data – and in one case, a court-ordered GPS ankle monitor – puts Martinez and Davis at the scene of the homicide. Pereira was placed at the scene through a court-ordered ankle monitor. All four defendants are being held without bond.
The May 26 affidavit also claims at least one of the suspects surveilled the property about three hours prior to the homicide. A trail camera on the property captured an image of a vehicle registered to Martinez's mother, the affidavit says, and "messages between Martinez and Guerra confirm that Martinez traveled to the location in an attempt to confirm there were no surveillance cameras at the residence."
A separate search warrant affidavit filed June 8 alleges a trail camera captured an image of a second vehicle, a Saturn SUV arriving at the property before the homicide and leaving the property "just after the victim arrives at the residence." The trail camera then captured images of the same vehicle returning and then leaving again "just before the victim's body was located." Pereira was later identified by investigators as "the primary user" of the Saturn SUV, according to the affidavit.
According to the May 26 affidavit, the firearm allegedly used in the homicide has not yet been located.