As a result of a reported disturbance at the Fauquier Motel on U.S. 29 in Opal, two people were arrested on drug charges, according to Sgt. James Hartman of the Fauquier County Sheriff's Office. Megan Lynn Sloan, 27, of Warrenton, was charged with possession of marijuana with the intent to distribute. She was held on a $3,000 secured bond at the Fauquier County Adult Detention Center.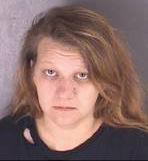 Jeffrey Steven Thompson, 49, of Rixeyville, was also charged with two counts of possession of marijuana and providing false information to law enforcement. He was held on a $1,000 secured bond at the Fauquier County Adult Detention Center. 
At 9:37 p.m. on Thursday, September 5, Hartman said that a man opened the door to the room where a disturbance had been reported. Deputies detected the odor of marijuana, said Hartman. 
The man advised deputies he was the victim of an assault; however, no evidence of an assault could be verified. The alleged assailant was not present at the motel at the time, Hartman said.
During an investigation, deputies located a locked container in the room. The owner of the container was located and consented to a search of the container, which was found to contain suspected marijuana, packaging materials and paraphernalia.   
Sloan and Thompson were charged as a result of the investigation, Hartman said.
On Friday, September 6, a 37-year-old man from Chester Gap was taken into custody and charged with possession of a schedule I/II controlled substance and possession of drug paraphernalia. 
Hartman said that deputies responded to the Red Roof Inn on Broadview Avenue in Warrenton at 2:15 a.m. for a report of drug activity. The caller reported, said Hartman, that a woman had someone else pay for a room; later, a group of individuals came to the room and some began using heroin, the caller had said.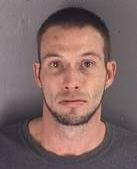 During the investigation, deputies located two men behind the motel on Rappahannock Street. As deputies began to search the two men, one of the individuals pulled a syringe and other items from his pocket. A further search  resulted in a substance consistent with fentanyl, said Hartman.
Jeremy Davis was arrested and was held with no bond at the Fauquier County Adult Detention Center, Hartman said.