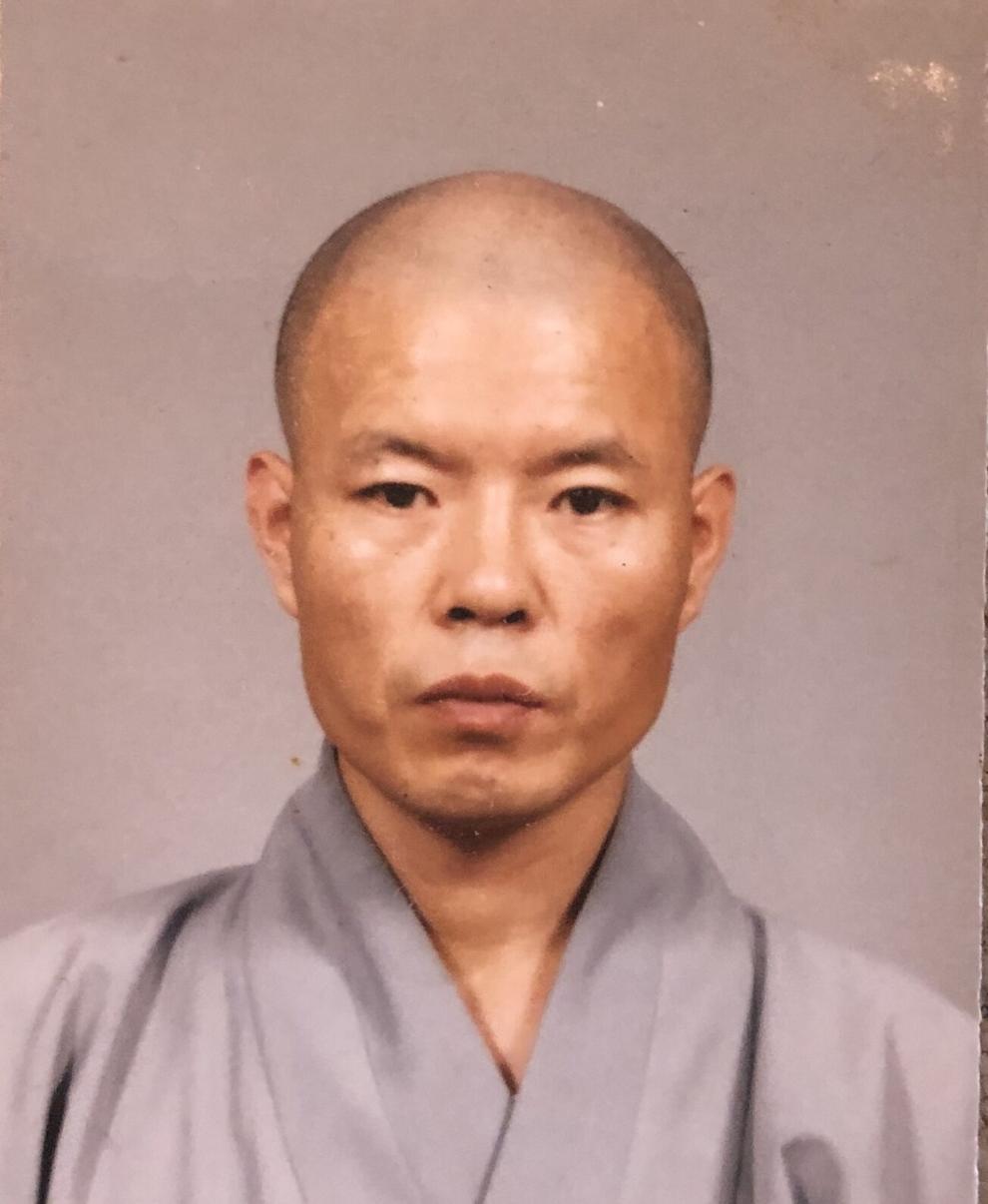 Fauquier County prosecutors believe they have made progress toward closing the 2008 unsolved murder of a Buddhist monk. On Thursday, a judge agreed there is enough evidence against the suspect to certify the case to a grand jury after an FBI agent testified that the suspect admitted to being in the monk's residence around the time of the murder, getting drunk and spending the night, then finding the monk's dead body the next morning.
Won Yung Jung, 62, of Duluth, Georgia is charged with second-degree homicide in the June 2008 stabbing death of a Zen Buddhist monk, Du Chil Park, at a residence in the Free State region south of Marshall. Park, known by his ordained name, Mogu, was found dead in the residence – which also served as a Buddhist temple – apparently several days after his death.
According to two witnesses who testified Thursday, Jung had known Park for at least several years, acting for a time as the director of the temple's legal entity on Park's behalf and helping with the temple's finances. Although Jung was interviewed by investigators in 2008 and 2010, prosecutors have not said publicly why Jung was not charged with the murder until last year; Jung was arrested at his Georgia home on Nov. 30, 2020 and extradited to Virginia.
Regardless, after two hours of testimony in general district court Thursday, Judge Gregory Ashwell ruled the case should be heard by a grand jury, which will decide whether there is enough evidence for the case to be tried in circuit court.
"I think it's a pretty easy call from my perspective," Ashwell said at the conclusion of the hearing. "No one else could have done it (committed the murder), based on your client's own testimony," he told Jung's attorney, Blake Woloson.
Altogether, the prosecution called four witnesses during the hearing, including two sheriff's deputies who responded to the report of the dead body in 2008 and a person who knew Park. Jung, present in the courtroom wearing a prison jumpsuit, did not take the stand and the defense did not call any witnesses.
The most dramatic testimony came from a Federal Bureau of Investigation agent who said Jung admitted to spending the night with Park in June 2008, getting drunk enough to black out, and finding Park's dead body the next morning – then he immediately traveled to New York City.
The admission came in a Las Vegas jail in 2010, Special Agent Mitch Song testified. Jung had been arrested and was being held there by local law enforcement in a domestic violence case. After hours of questioning, Jung told Song and another FBI agent he had owed his then-girlfriend $3,000 after he lost the money in a casino, Song testified. Jung said he had gone to Park to ask for a loan to cover the debt and had then spent the night drinking with Park. Jung blacked out sometime during the night, according to Song's testimony.
"When he woke up the next morning, he walked into Mogu's bedroom and he saw Mogu's dead body on the floor," Song testified Jung told him. "… He stood over the dead body. … [Jung] said he went outside to have a cigarette. He said he came back into the room. Then he left."
During the 2010 interview, Jung marked on a photograph of the crime scene where he had stood over Park's body, Song testified. When Song asked Jung why he hadn't called police, "he said he doesn't remember. … He has no answer for that," Song said.
"Initially he did not mention the dead body. He just told me he left that morning," Song said.
Jung allegedly told the FBI agents that he and Park were the only people inside the residence, specifically mentioning that he (Jung) had personally locked all of the doors to the residence, Song testified. "[Jung] said that he – 'I guess I'm the only one to kill him," Song said.
Song explained he had been assigned to help investigate the case shortly after the murder in 2008, when he was working with the FBI's Washington, D.C. Field Office. Song said investigators repeatedly tried to contact Jung in the weeks after the murder, but Jung was not at his Northern Virginia residence and did not return repeated phone calls from investigators.
Eventually, Song said, Jung called the federal agents back, telling them "he had nothing to do with it (the murder) and to leave him alone," Song testified. In August 2008, Song called Jung again, and Jung allegedly admitted to meeting with Park and drinking heavily with him at his Marshall residence.
But when FBI agents arranged a meeting with Jung in Northern Virginia to question him further, Jung failed to show up, Song testified. Agents went to New York, where Jung had allegedly gone after Park's death, but could not locate him. They also found Jung had changed his phone number, having allegedly purchased a new phone under a false name.
The next time the FBI made contact with Jung was two years later, in July 2010, when Las Vegas law enforcement informed the agency that Jung was in custody; the two FBI agents traveled there to interview Jung. The FBI made contact with Jung again in 2018, Song testified – by this time Jung was living in Georgia – but he said investigators did not uncover any new evidence during that discussion.
Jung's attorney argued that the case should be dropped because prosecutors had waited so long to charge his client, emphasizing prosecutors were relying on evidence obtained more than a decade ago. Regardless, Woloson said, the FBI witness did not allege Jung explicitly admitted to the murder.
"What there isn't is an actual confession," Woloson argued. "The case hasn't changed since 2010. I would ask the court throw the case out."
Ashwell disagreed. "Many cases have no confession," he said. "You've got a person with motive. He got drunk to the point where your client became blackout drunk. No one else is there. … [Jung] finds his dead friend laying on the floor. … And he goes outside and smokes a cigarette. Then he falls off the face of the earth for a while. One might call that 'flight.'"
Jung remains held in custody without bond.
Sheriff Bob Mosier, who was elected in 2019, said after the hearing he couldn't speak to why Jung wasn't charged in 2008 or 2010. But, he said, "when I came into office, I said that we need to take a closer look at this."
This case, he added, stresses the importance of local, state and federal partnerships in law enforcement. And, he said, his office has devoted resources to solving the seven other open homicides in Fauquier County, some of which date back to the 1980s. "We are exerting the same level of effort in those cases as we have in this case."
Reach Coy Ferrell at cferrell@fauquier.com