Along with expanding county employees' access to child care for their children, members of the board of supervisors will also likely discuss at a work session next week the possibility of using CARES Act funding to subsidize child care for low-income county residents, according to a Sept. 1 email from County Administrator Paul McCulla.
Following a public hearing, members of the board of supervisors are expected to vote Thursday, Sept. 10 on a spending plan for a second allocation of $5.3 million from the Coronavirus Relief Fund, which was created by the CARES Act. (The county's three incorporated towns will also receive federal disbursements of the same amount as the first.)
Additionally, supervisors will likely discuss using funds allocated to the Fauquier County government through the federal CARES Act to subsidize daycare for a handful of county employees' children. According to a recent survey of county staff, only seven employees, representing 12 children, would utilize a free or subsidized daycare program, a much smaller number than was estimated after county employees were surveyed on the issue in early August.
In June, supervisors approved a spending plan for the first disbursement of federal relief funds, and $624,057 remained unallocated as of Aug. 13. CARES Act funds cannot be used after Dec. 30.
Because far fewer county employees would enroll their children in daycare than was originally projected, more than $225,000 from federal relief funds could be made available for means-tested aid to residents who need child care, McCulla's email said.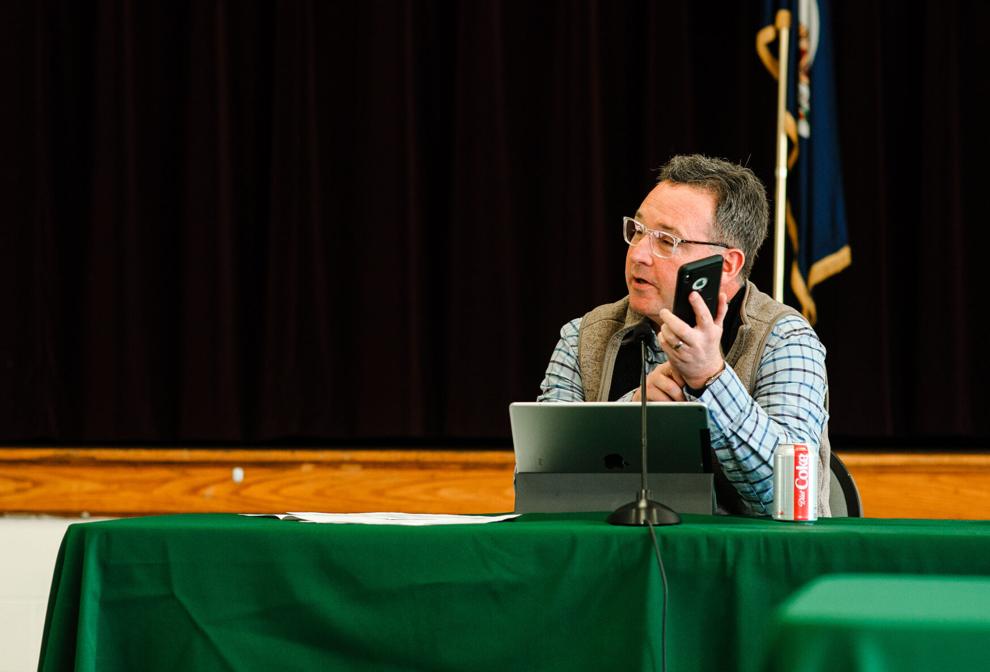 Supervisor Chris Granger (Center District), who at an August work session suggested using federal relief funds to provide means-tested grants to families to pay for tutoring during distance learning, said Sept. 2 he also supports the idea of using relief funds to pay for means-tested grants to county residents for child care. Last month, Granger also suggested the idea of using some federal funds to establish "learning hubs."
Currently, Fauquier Community Child Care, a licensed non-profit child care provider that has been active since 1990, is operating daycare programs in four elementary schools. For the children of school division employees, the FCCC program is available free of charge and is funded by the school division. For other families, the cost for each child is $125 per week.
The suggestion to extend free or subsidized child care to county employees outside the school division came from Supervisor Chris Butler (Lee District). Several days after the Aug. 14 work session and meeting of the board of supervisors, Butler asked county officials to explore the possibility.
"The intent was to piggyback on the schools' already-working program, not to spend more CARES Act money [to create a separate program]," Butler said Sept. 1. "I didn't envision creating a separate day care option but [wanted to] see if schools could accommodate county employees' children that didn't have other options."
Incorporating even 12 more children into the existing FCCC programs, however, may not be so simple. The existing daycare programs "are currently at capacity based on staffing and in some instances, space," said a Sept. 3 email from FCCC Executive Director Melissa German, but she did not respond directly when asked if 12 children could be incorporated into existing programs.
Butler emphasized that he believes the federal CARES Act money should be used with the same care as other county funds. "I have stated publicly that CARES funds are taxpayer dollars and we should be wise in spending those funds," he said in a Sept. 1 email to county staff.
Later, Butler did not say whether he has a position on using federal relief funds for means-tested child care grants, adding that board members have not yet had a chance to discuss it as a group.
Few county employees would utilize child care program
Based on an Aug. 6 survey of county employees that indicated as many as 149 children might be enrolled in child care if the county made it available to non-school employees, county administrators initially explored the cost of adding a new, separate program at the Warrenton Community Center, according to the Sept. 1 email from McCulla.
The program would have been operated by FCCC but remain separate from the school division program. That plan was estimated to cost $275,000 through the end of the year, the deadline to spend CARES Act funding.
McCulla's email, however, said that after speaking with each of the county employees who had earlier indicated a need for child care, only seven responded that their children would participate if the county offered a free or subsidized program. A human resources representative later confirmed there are 12 children represented by those seven employees.
Now, McCulla said, providing child care for county employees would cost "less than $50,000" through December. "[We] are [talking] with FCCC to see if they could accommodate the children of the seven employees in other child care facilities that they are currently running, either for the schools or for the public." McCulla said that he will present this option at the board's Sept. 10 work session if talks with FCCC administrators produce a viable plan.
Department of Treasury guidance on the allowable uses of Coronavirus Relief Fund allocations does not specifically mention child care for government employees, but according to McCulla's email, the governments of Loudoun, Stafford, Spotsylvania, King George and Caroline counties are currently using CARES Act funds to pay for child care for their employees.
"It has been determined that use of CARES funds can be used for this purpose in order to ensure the delivery of government, etc.," Deputy County Administrator Erin Kozanecki elaborated in a Sept. 2 email. "In most cases, localities are doing it in a manner that employees are paying a portion of the costs to participate in such a program. With schools being virtual, it is ensuring the essential services of government can be carried out."