During the first week of June, supervisors and school board members announced a deal that will fund a 5% raise for all Fauquier County School Division employees using a combination of state and local funds. On the afternoon of Thursday, June 10, supervisors said they had come to an agreement to fund a 3% raise for the roughly 650 remaining county employees who are outside the school division; an additional 2% raise is expected Jan. 1.
The resolutions approving raises for both school employees and non-school employees passed unanimously as part of the consent agenda Thursday evening.
Based on the results of the quadrennial reassessment of real estate values – the final numbers are expected later this summer – supervisors said they expect to be able to fund the combined 5% raise going forward.
Supervisors and school officials are also expecting an increase in school enrollment, which would increase state funding and therefore decrease the local burden on school funding. That, in turn, would leave more funds available to fund increased salaries for firefighters, EMTs, sheriff's deputies and other county employees
The 3% raise for non-school employees will take effect July 1 and be funded by $1.6 million carried over from the current fiscal year and the county's contingency fund. An additional 2% would take effect in January 2022 under the deal, assuming county revenue projections increase as expected. County employees received a $1,000 bonus last year but no permanent cost-of-living raise.
Supervisor Chris Butler (Lee District) raised the issue of raises for non-school employees at a work session Thursday morning. "I don't want to leave them hanging or think they aren't appreciated," he said. He elaborated that county employees like firefighters, EMTs, sheriff's deputies and social workers were "elbow deep in COVID" alongside teachers and other school employees last year.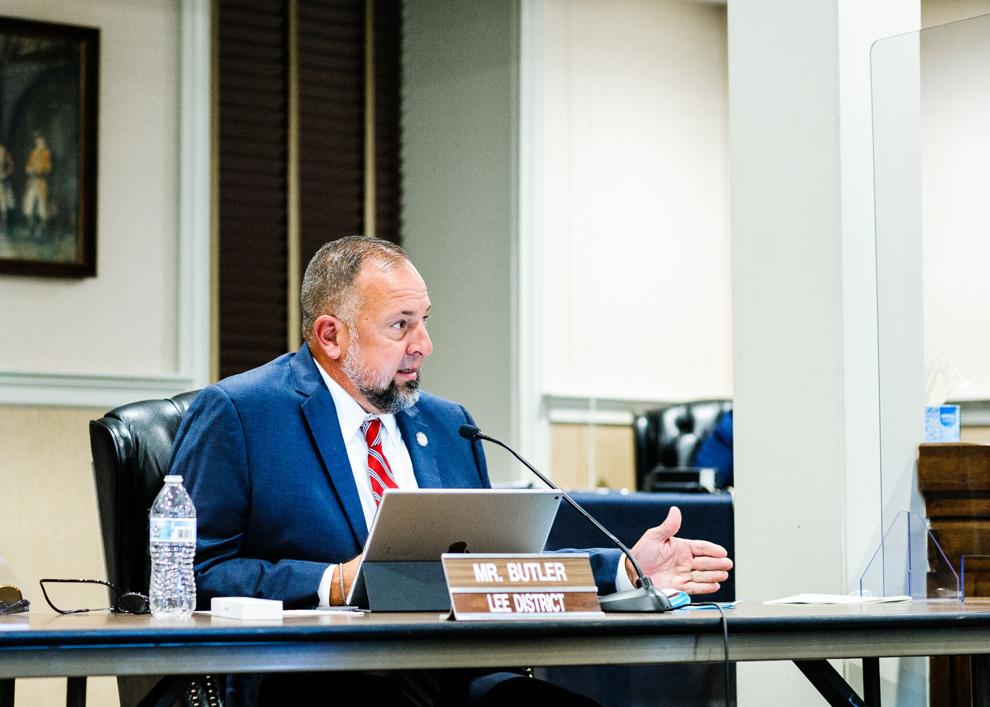 And, he added, the county generally has had a difficult time retaining first responders because of better pay offered in Northern Virginia. "I don't want us to get back to where we were, where we basically became a training academy for other jurisdictions." (Butler is a former Fauquier County Sheriff's Office deputy.)
To this end, part of Thursday's agreement included a provision directing the human resources department to study changing public-safety salaries from a "band" scale to a "stepped" scale. Salary "bands" are a range of pay levels for a particular job. "Stepped" pay scales, already used in the school division, specify a particular salary based on an employee's years of experience.
Board Chairman Chris Granger (Center District), who is a career firefighter in Prince William County, advocated for using "stepped" salary scales to make Fauquier County more competitive with jurisdictions in Northern Virginia in retaining first responders.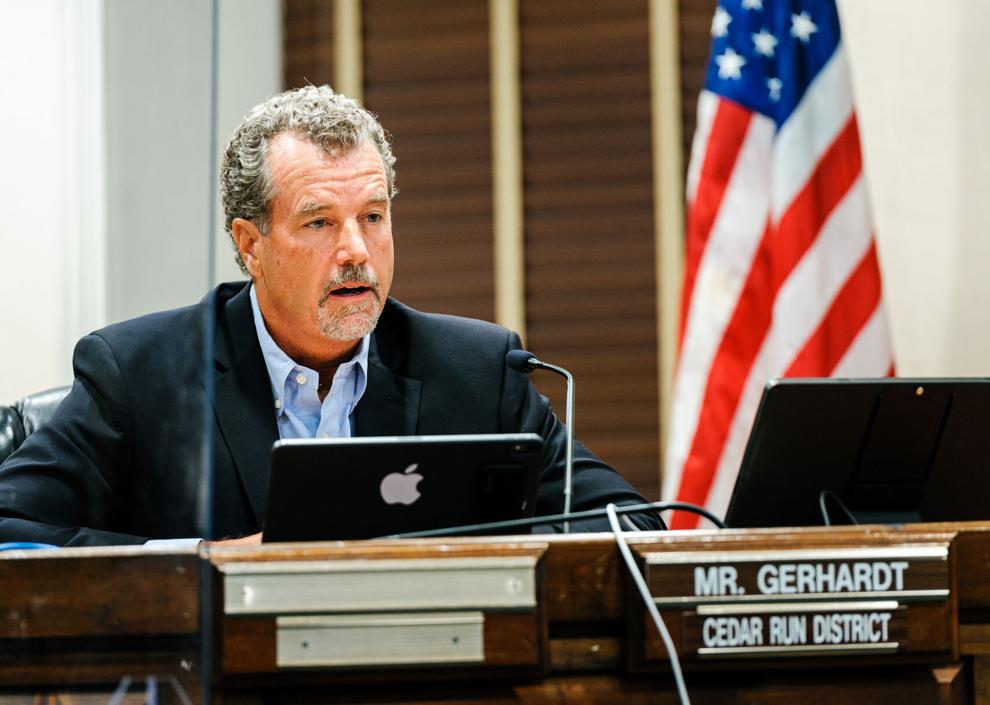 Before passing the pay raises, however, supervisors took turns criticizing the General Assembly, for providing partial state funding for some school employees' raises but leaving out other public-sector workers. "It's disappointing that our state legislature didn't value our emergency services and other employees like they did our school employees," said Supervisor Rick Gerhardt (Cedar Run District).
"It's also worth noting the state didn't value all school employees," added Supervisor Holder Trumbo (Scott District), referencing the state funds for raises for school employees in "certified" positions but leaving it to localities to fund other raises. "They put us in this conundrum where we have to come up with the majority of the funding."
In March, supervisors passed a budget with no pay raises because of continued uncertainty about projected revenue during and after the pandemic, said Granger. Now, he said, supervisors are more confident that county revenues will increase next year.
"I think COVID has dealt us an interesting hand," Granger said. "We developed and adopted a budget when things weren't clear." Signs point to revenue increasing after the real estate reassessment values are finalized, he said, and the local burden on school funding decreasing after the beginning of the 2021-2022 school year.
Addressing school enrollment numbers, Deputy Superintendent of Schools Major Warner said Thursday afternoon that current public school enrollment is still about 700 students less than in fall 2019. But, he added, "we expect enrollment will increase [this fall], and be close to if not at the levels we were pre-pandemic." The school division had approximately 10,900 students in fall 2019; state funding is allocated in part based on the number of enrolled students.
Supervisors push for cost savings in schools
The deal announced last week between the school board and board of supervisors came after weeks of negotiations. At their Thursday work session, two supervisors made it clear they expected the school division to cut costs to avoid substantial future increases to the county's contribution to the school division.
"I have no issue moving forward on [raises for school employees]," said Gerhardt, "… provided they make a concerted effort to cut costs."
Granger emphasized the school division had committed $2 million to fund potential cost overruns for the Cedar Lee Middle School renovation project and contributed school funds to the raises. But, he added, he would like to see the school board explore slightly larger class sizes if it means higher salaries for teachers.
Superintendent of Schools David Jeck said Thursday that class sizes will not be affected by the deal reached by the two boards last week. "We have in our budget 10 to 12 positions that were approved in last year's budget but have never been filled. They are new positions that were never hired, and then when the pandemic hit, there was a hiring freeze.
"We agreed with supervisors that if our enrollment doesn't bounce back to pre-pandemic levels – and therefore state money does not increase to where we think it will -- those unfilled positions could be eliminated.
"We will not be reducing current staff, and class sizes will not be impacted," he said.
The school division has 109 staff vacancies as of June 11; those unfilled positions were a major factor cited by school administrators, school board members and supervisors as an impetus for the deal on school division raises. "Our intention is to fill all vacancies. Eliminating current staff is not an option," said Jeck.
Jeck emphasized class size is a priority for the current members of the school board. "They felt that if we couldn't pay our teachers as much as other counties, it was important to maintain a good class size. I feel very good about our class sizes and that won't change."