All Fauquier County Public School employees will receive 5% raises for the 2021-22 school year, although the deal won't be final until the Fauquier County Board of Supervisors votes on the package at their June 10 meeting. A school division press release announced the deal Friday morning.
After 18 months filled with turn-on-a-dime adjustments to teaching methods and COVID-19 infections that affected more than 190 students and employees, supervisors and school board members agreed Thursday afternoon on a compensation package, the press release said.
"We are very pleased to announce this well-deserved salary increase for our staff and appreciate the board of supervisors for working with us to make it happen," the release quoted  School Board Chair Donna Grove (Cedar Run District) as saying.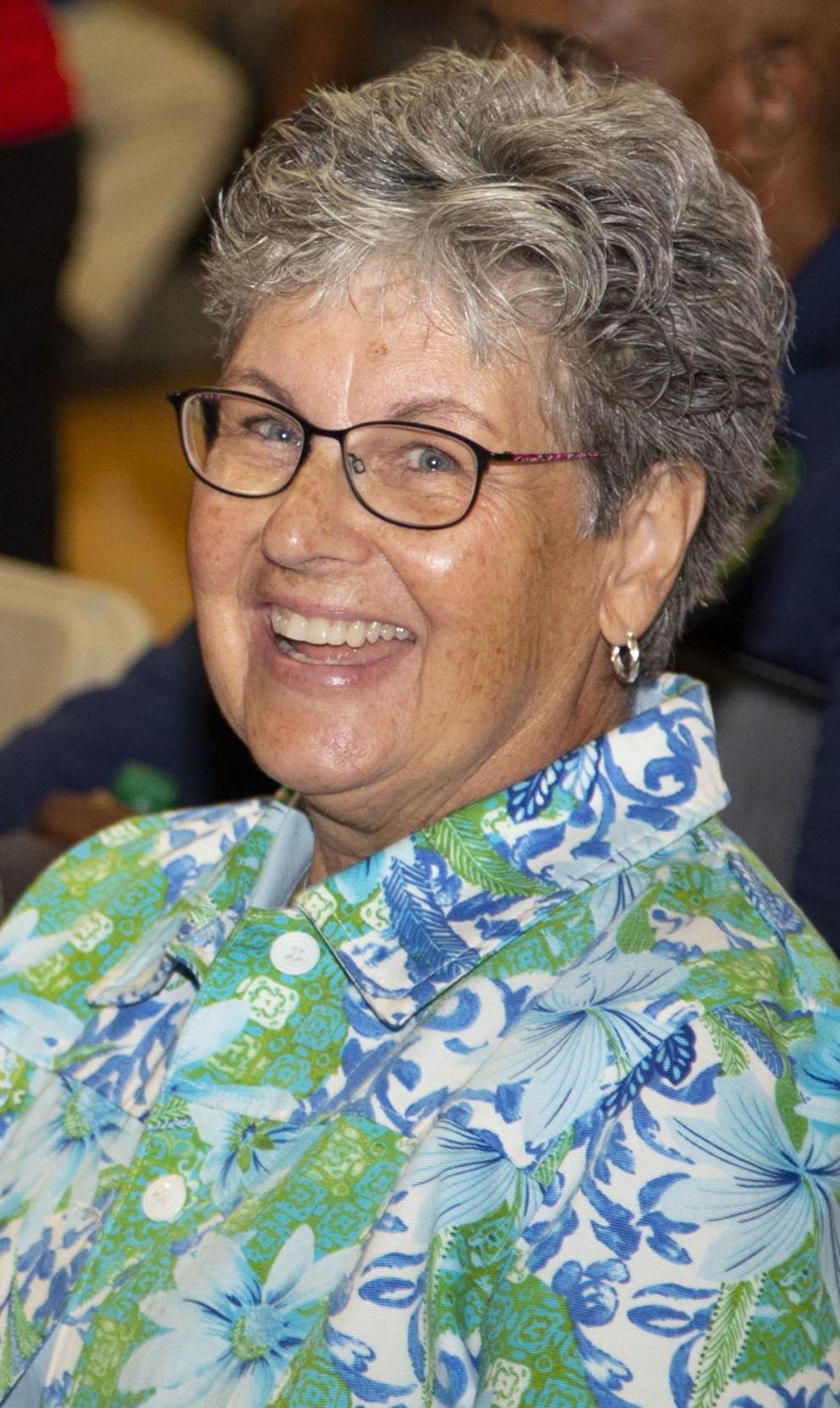 She added Friday morning, "It took us a while to get everyone on the same page – school board, board of supervisors and staff -- but we wanted to make sure we got the word out before teachers left for the summer. We wanted to get something out today [the last day of school]."
The compensation increase comes at a total cost of $5.66 million, funded through a combination of state compensation supplement, county contribution and the school division's carryover funds.
Essentially, Superintendent of Schools David Jeck said, the money needed for the increases came through a 50/50 split with the county plus salary compensation money from the state. Jeck explained that the state money is available for school districts who commit to giving 5% raises for school employees. "That state money will help," said Jeck.
The county government will contribute $1.45 million toward the raises during upcoming fiscal year, according to Board of Supervisors Chairman Chris Granger (Center District). That contribution will be funded entirely by leftover funds from the fiscal year that ends June 30. The county has not increased its $93.1 million contribution to the school division for three years.
Pay raises are still likely for other county employees at the beginning of next year, Granger said. Although the FY 2022 budget passed by supervisors this spring does not include pay raises, supervisors agreed in principle with County Administrator Paul McCulla's proposal to fund pay raises for all county employees in January, assuming real estate reassessment values – and natural growth, like new buildings and businesses -- rise enough to fund it. (Although real estate values were reassessed beginning last year, results of the reassessment have not yet been finalized. Real estate values are reassessed every four years under the county code.)
The school division's contribution money will come from an estimated $3 million in carryover funds. Jeck explained, "It's money we didn't spend this year on fuel, heating and air conditioning. He said that normally, carryover funds represent about 1.5% of the whole school budget. This year, he anticipates it will be closer to 3%. Final numbers will be available in late summer.
Jeck said funding salary increases – a long-term commitment because they have to continue to be funded every year – normally would not be funded with carryover funds. The funds would, in a normal year, be reserved for one-time expenses. But Jeck believes that the increases will be supported when student enrollment bounces back to normal levels. The school division lost almost 900 students during the pandemic, as families turned away from the school division's remote learning option to home schooling or private schools. With increased enrollment comes increased state funding.
Jeck said, "I expect to have a significant enrollment increase. I feel good about where we are with enrollment. I think we'll be back up to where we were two years ago."
This would also reduce the burden on local funds, Granger explained. If state funding remains static, the county will need to increase its contribution to the school division by up to $2.85 million in future years. But the deal reached Thursday stipulates the increase to the county's contribution would be reduced going forward if school enrollment increases, as is widely expected.
As part of the deal, the school division will also commit $2 million in additional funds to the Cedar Run Middle School renovation project, reflecting estimates that construction will cost more than originally projected.
Jeck was thrilled with the deal between supervisors and the school board. He credited in particular Granger, Grove and McCulla for their hard work.
Jeck said, "I'm very happy for our folks. They deserve this raise and so much more. What we have witnessed over the past 15 months is just how special our staff is. We are extremely fortunate. I want to thank all of the members of the board of supervisors, school board and Paul McCulla for working together in order to make this happen. They clearly support our mission."
Jeck said that negotiations between the two boards have been going on for months, but it really intensified over the last few weeks. The supervisors announced earlier this year that they would keep their contribution to the schools flat this year. Jeck said the one factor that made the biggest difference in negotiations was, "They changed their minds on that. They were willing to sit down with us and they were willing to listen."
In addition to serving as a "thank you" for a staff that struggled with remote learning and COVID-19 protocols once children were back in school, school administrators are also hoping the raises will stem the tide of teachers leaving for other, higher-paying counties. Because of uncertainty about the pandemic and what it might do to county revenues, teachers' salaries were static last year despite the school board's (pre-pandemic) request for a 3% raise.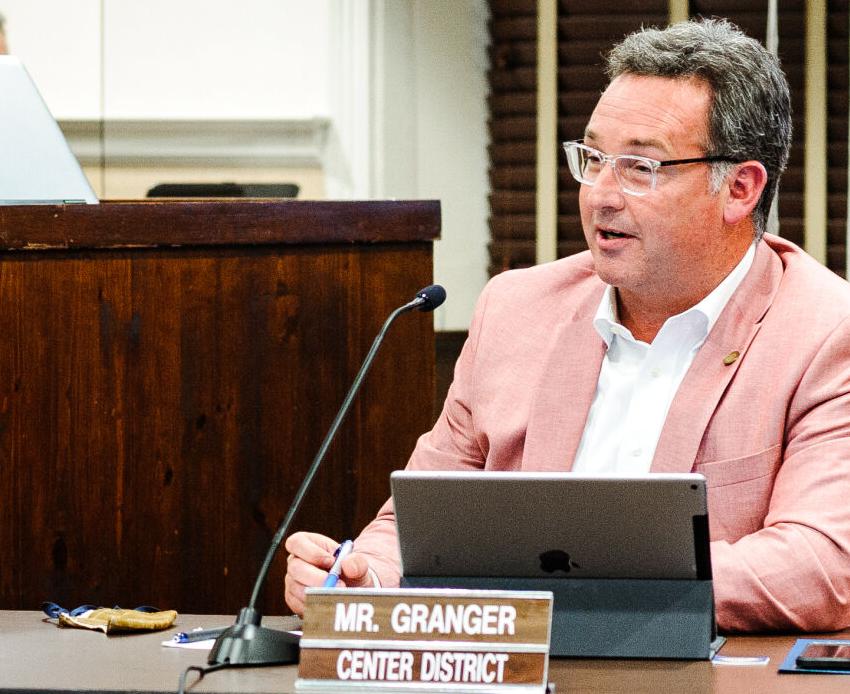 Granger said Friday, "The importance of a high-quality public education system was put center stage during the pandemic. It is also necessary to maintain the quality of life and economic development our residents expect. Teachers are the backbone of FCPS and are being competitively recruited by numerous systems in the region. Fauquier must remain competitive in this market."
Like Granger, Supervisor Chris Butler (Lee District) also said Friday he plans to vote for the deal when it comes up for a vote next week. "Our students deserve to have high-quality educators. It's been a rough year for children and they need caring teachers. I spoke with several parents that are also concerned with the number of teachers leaving. If the can continues to get kicked, we won't get schools open in the fall," he said.
Supervisors Mary Leigh McDaniel, Holder Trumbo and Rick Gerhardt did not immediately respond to a request for comment Friday morning.
School staff resignations
When Mary Wyckoff, assistant human resources director for the Fauquier County School Division, spoke at the May 10 school board meeting to present the school division's monthly personnel report, she said that there had been 120 certified "separations," meaning 120 certified employees (teachers, counselors, librarians) had decided to leave the school division. Fifty-one certified employees retired; others decided to take positions elsewhere.
A comparison to last year's data shows that the number of teachers lost to retirement or other opportunities has been higher than last year, when there were 103 separations; 33 of these were retirements.
Butler said Friday that the number of school employees leaving has only increased in the last month. He said, "I called HR yesterday and they [the school division] have had 148 exits, 96 resigned [and] 50 retired," explaining his support for the deal reached by the two boards.
Recent history
After 102 certified employees resigned in 2017-2018 school year, and 96 resigned in 2018-2019, in March of 2019, school board and county supervisors agreed to a funding compromise that resulted in average teacher salary raises of 7% for the 2019-2020 school year, bringing teacher pay much closer to that of surrounding school divisions.
With the added funding, the school board was better able to address its salary compression problem, which had resulted in lagging pay among the county's more veteran teacher ranks.
After the salary bumps went into effect, resignations dropped the next year from 96 to only 70.
In February of 2020, before the extent of the pandemic's impact on the county budget was known, Jeck's proposed compensation plan was designed to bring school division employee salaries even closer to their peers in nearby districts. Under Jeck's plan, for instance: 
Teachers would have received a 3% raise.
School nurses would have been moved to the certified employee compensation scale over two years that Jeck said at the time, "would put them at 100% of market. This was/is a budget priority for our school board."
The minimum wage for the school division would have increased to $10.50, which would have raised salaries for cafeteria monitors, who were earning an hourly rate lower than that.
According to that plan, all employee compensation would have been brought to 90% to 100% of an average of some nearby localities, although Jeck pointed out that other school divisions regularly raise their salaries, too.
Fauquier County supervisors, though, decided not to increase the budget because of the uncertainty caused by the pandemic. No raises were given to county employees – including teachers -- in the 2020/21 budget.
Neighboring counties
Next door in Prince William, despite the pandemic -- or maybe, in part, because of it -- Prince William County teachers and staff will receive their largest annual raise in more than a decade.
The Prince William County School Board is giving its teachers and staff a 5% raise for the 2021-22 school year. Prince William County supervisors adopted the school budget on April 27.
Prince William County teachers' starting pay -- which is currently $50,324 for those with a bachelor's degree – is higher than that offered by Fairfax ($50,000), Alexandria ($49,384), Arlington ($48,228), Manassas City ($48,678) and Manassas Park ($50,055), according to the 2021 Washington Area Boards of Education Guide of local school division data.
Loudoun County's starting salary for teachers is $53,457.
Fauquier County's starting salary (at step 1) for teachers with the same degree is $44,800.
For teachers with the most experience, Fauquier pays $71,738 at step 30; Prince William pays $119,439 (before the recently announced increase) and Loudoun pays $94,746, according to a teacher scale comparison provided by the Fauquier school division.
Wayde B. Byard, public information officer for Loudoun County Public Schools, said Friday that "for FY22, all eligible employees will receive a step increase (an average of 2.4%).  In addition to that, salary scales were revised with a 3.5% market adjustment and an additional .5% for employees on the teacher salary scale on steps 11-25."
A sigh of relief
Grove said about the Fauquier County raises, "I am certainly hopeful that it will positively affect retention and recruitment. I think that a lot of people feel they weren't being appreciated." She said that even though other counties are giving their employees raises as well, "This will hopefully keep us on the same playing field so we don't fall further behind."
Jeck seconded Grove's feelings. "I'm just really happy."