In response to the uproar surrounding a New Baltimore puppy retailer, Fauquier County supervisors will move to eliminate the allowance for standalone companion animal retailers from the county code.
Retailers of companion animals are currently allowed in commercial districts of Fauquier County, provided the business obtains a special permit from the zoning board. The business category is also permitted under state law, subject to local zoning regulations.
The revisions will forbid standalone retailers of companion animals, "like a puppy store, for instance," explained County Attorney Tracy Gallehr at a work session Thursday, June 10. Breeders, kennels, animal rescue organizations and commercial retail outlets like Petco would not be affected, she said.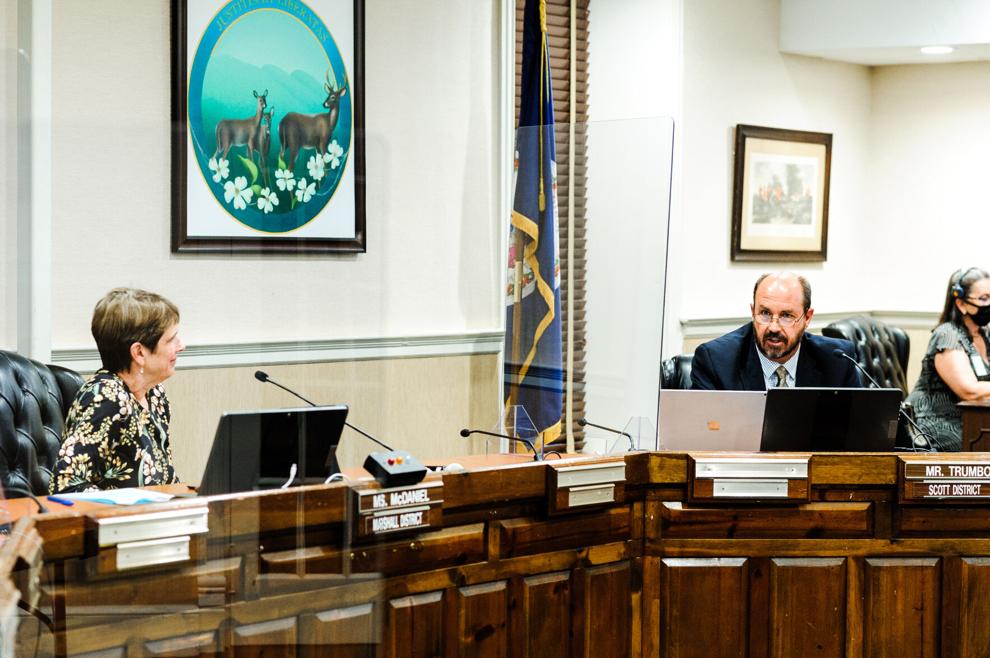 The resolution passed Thursday authorizes the community development department to craft updated language to the county's zoning ordinances; the board will at some point in the future need to review and vote to approve the updated language before the new policies take effect.
Supervisor Holder Trumbo (Scott District) initiated the process to amend the county code after wide opposition earlier this month to The Puppy Shop, which operates in his district. On June 3, the county zoning board voted unanimously to deny the shop's request to renew the special permit required to operate in Fauquier; the permit expires in August. The zoning board cited several zoning violations as justification for denying the permit.
Board of Zoning Appeals Chairman John Meadows (Lee District) emphasized before the June 3 meeting that the board could only consider a narrow slate of zoning-related matters in considering the application. "All the board members are animal lovers," said Meadows, explaining the board couldn't address the many accusations in a flood of public comments that claimed dog retailers in general rely on so-called "puppy mills" where dogs are bred in inhumane conditions.
An amendment to the county code that eliminated companion animal retailers outright would solve that problem, said Trumbo. "I was approached by a fair number of people who were concerned [about The Puppy Shop]," he explained after Thursday's work session. "I told them that -- while I couldn't do anything about [The Puppy Shop's application] because it's a BZA thing – I would do whatever I could to address it."
Trumbo called the move "a no brainer," adding companion animal retailers were an "antiquated" business category. He emphasized that the Fauquier SPCA and other local animal rescue organizations always have an abundance of dogs and cats available for adoption.