The Fauquier Board of Supervisors on Thursday agreed to negotiate a comprehensive agreement for broadband expansion with Data Stream Technologies Inc.
The final form of the comprehensive agreement will be subject to a public hearing before supervisors vote on it. The date of that hearing and vote is yet to be determined.
"We're a long way away from a final agreement," Cedar Run Supervisor Rick Gerhardt said after an afternoon work session on the issue.
Data Stream, formerly Omnipoint of Fredericksburg, Virginia, and Tenebris Fiber LLC, of Springfield, Virginia, submitted Public-Private Education and Infrastructure Act proposals to provide broadband service to the county. The PPEA allows public bodies to partner with private entities and encourages innovative financing approaches.
Tenebris Fiber is now out of the running for consideration. "Tenebris doesn't meet the bar as far as I was concerned," Gerhardt said after a closed-door discussion with their attorney. (The closed discussion is allowed under state law if the board's bargaining position or strategy would be affected by a public airing.)
Both proposals were previously reviewed by the deputy county administrator, procurement manager, IT director, county finance director and the county's broadband consultant. Data Stream takes a tower-based approach while Tenebris emphasizes fiber.
The county already has a working relationship with Data Stream. Over the past two years, the county, along with the Economic Development Authority and the PATH Foundation, worked with Data Stream to use financial incentives to get providers to place equipment on towers. It will continue that effort, following a "parallel track" separate from the comprehensive agreement, Gerhardt said.
"One vendor has done a pretty good job. Data Stream is operational now. It has strong financials. It's on the Casanova tower and I've been getting great feedback. It's got the capital to get two to three crews to Fauquier in a relatively short time" – within four weeks, Gerhardt said. "I have a lot of confidence in their abilities."
"We can begin almost immediately and by year's end we could be up and running," Gerhardt said.
Yet he didn't rule out working with others.
"If anybody wants to come with us with an idea, we'll listen," Gerhardt said.
The comprehensive agreement
In authorizing County Administrator Paul McCulla to proceed with negotiating a comprehensive agreement, the board also approved a $2.6 million package of new incentives to get broadband providers to quickly add equipment to existing structures -- including water towers.
The package would provide subsidies of up to $150,000 for equipment on 15 towers and rent subsidies of up $18,000 a year for two years. The idea is to get new broadband service from up to 10 locations.
The county's expenditures would be offset by charging new broadband customers subscriber fees, Gerhardt said. A $10 monthly fee paid by 2,000 subscribers would yield a $240,000 annual payback to the county; a $15 fee would generate $360,000.
Tower locations
Data Stream currently has sites operating in Casanova, Goldvein and Ensor Shop Road in Midland.
Within 45 days of an agreement, the company could establish service in Calverton, Catlett, Lover's Lane in Marshall and Cromwell Road. Talks are underway with the town of Warrenton to put an antenna on the town's water tower.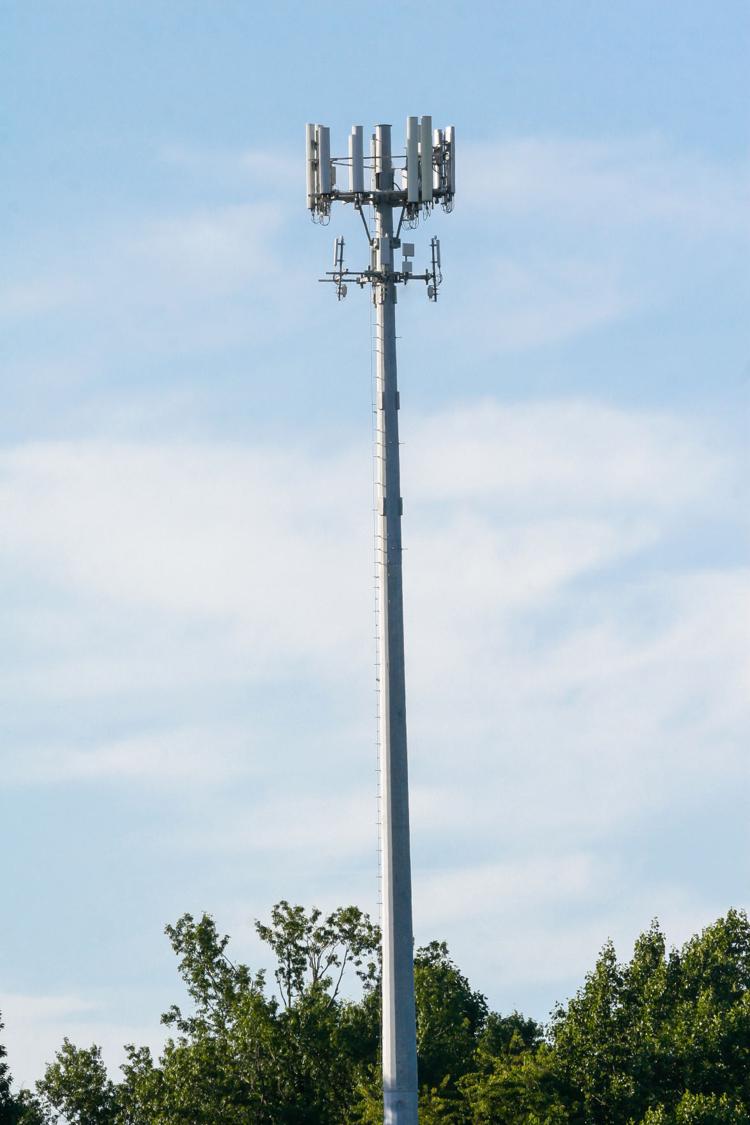 By year's end there could be service using the Fauquier Water and Sanitation Authority's water tower in Bealeton, a structure at the Luck Stone plant, one on the Remington water tower and two private locations with structures.
The Marshall District will be served by a tower in Hume and existing cell tower structures at Bellevue.
The Scott District would be served by new providers on WSA structures and existing cell tower structures.
The Cedar Run District would be served from a Cromwell Road location.
Moving forward
"I've got the least skin in the game," said Supervisor Chris Granger, who represents the Center District, including Warrenton, where internet and cell phone service is more available than elsewhere. "I don't see anything to detract from it. There may not be a fiber solution in some areas."
"This does give us the opportunity to see how it works," said Marshall District Supervisor Mary Leigh McDaniel. She noted any service provider will be able to apply for space on the towers and other structures.
Lee District Supervisor Chris Butler said, "I do support it. A lot of folks have been begging for us to do something."
Scott District Supervisor Holder Trumbo was absent from the afternoon work session but was present for the evening meeting and voted with the others to negotiate a comprehensive agreement.
Gerhardt took issue with a headline in the Aug. 7 Fauquier Times that said the supervisors had put off a public hearing originally planned for Aug. 8. That hearing was never formally scheduled, although county officials said last month it was expected to take place Aug. 8.
"We're being accused of punting again," which is far from the case, said Gerhardt.
Gerhardt has been the board's lead advocate for expansion of broadband service since his election nearly four years ago.
Reach James Ivancic at jivancic@fauquier.com. Christopher Connell is a reporter with the Piedmont Journalism Foundation.