The Fauquier Democratic Committee has not yet taken a position on whether they want local Democrats to vote for or against "Constitutional Amendment 1" this year – an amendment that aims to address Virginia's history of political gerrymandering by creating an independent redistricting commission.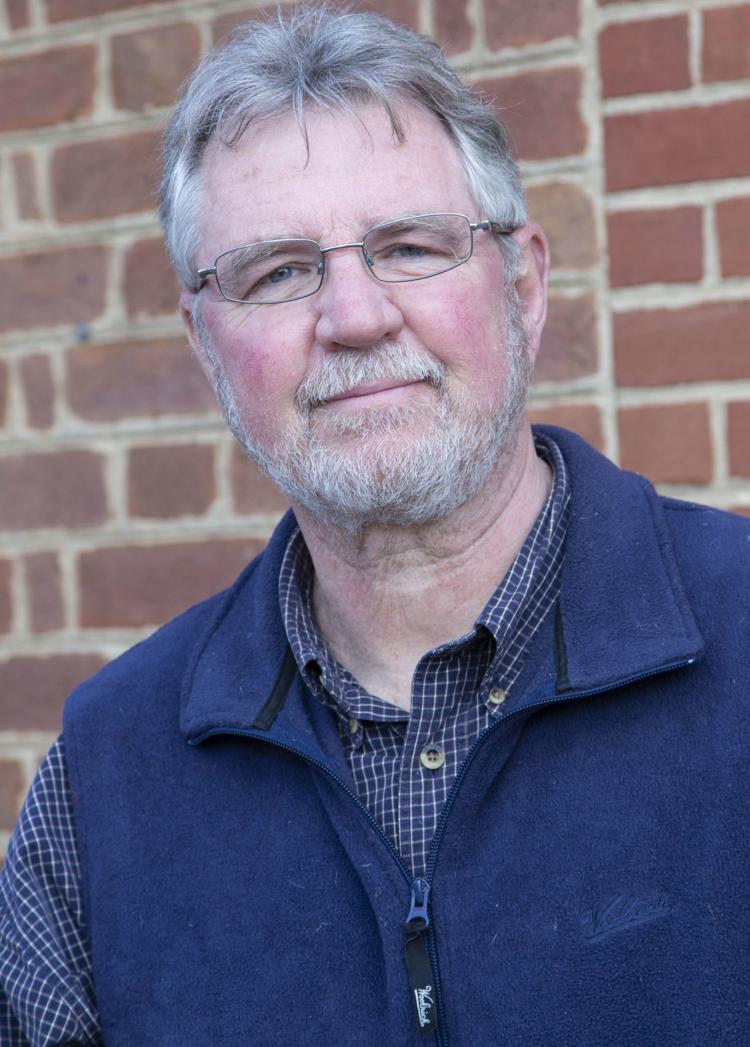 Instead, Democratic Committee Political Director Max Hall said the local Democratic committee is taking time to "educate voters on the amendment."
Hall said there are some issues with the proposed commission because it doesn't completely eliminate politics from the redistricting process. But he said that by giving voters information about the referendum, they will be able to "make an educated choice."
Meanwhile, the Fauquier Republican Committee is telling voters to vote "yes" on the constitutional amendment. Committee Chair Greg Schumacher said Monday that "both parties have [gerrymandered], and it's time to have a bipartisan, non-partisan redistricting commission."
The U.S. Supreme Court struck down Virginia's 2011-drawn map as unconstitutional in 2019 and ordered the state to redraw 11 gerrymandered House of Delegates districts. The court found that the Virginia General Assembly had unfairly crammed black voters into those 11 districts, a process known as "racial gerrymandering."
Former Vice President Joe Biden is leading President Donald Trump by five points in Virginia…
Schumacher said the commission "will be as free as possible from partisan redistricting from either side, and gerrymandering."
If it's approved by voters this November, the constitutional amendment will create a bipartisan commission of eight legislators -- drawn from both major parties -- along with eight citizen appointees to redraw Virginia's Congressional and state legislative maps in 2021 – a process that occurs once every 10 years following the U.S. Census. 
The 16-member commission must create a map that receives approval from at least 12 of its members before it's sent to the Virginia General Assembly for approval. If the commission can't agree on a map, the Supreme Court of Virginia will then be tasked with drawing the districts. 
The amendment will also open up the redistricting process by allowing the public to view commission meetings and participate in public hearings.  
The constitutional amendment had to pass the House of Delegates two years in a row before being placed on the ballot. But many of the state's Democratic lawmakers who initially voted in favor of the amendment are now opposed, with some saying it will enshrine partisan gerrymandering into the Virginia Constitution. 
The amendment garnered near unanimous support from Democrats the first time it passed in 2019, when Democrats were in the minority. The second time it passed, in 2020, Democrats had a majority in both chambers – and all but a handful of delegates flipped their votes. 
Del. Chris Hurst, D-12th, of southwest Virginia, said on Twitter Monday that his 2019 vote in favor of the amendment was "the only vote I ever regret."  
"It's not independent if lawmakers are on the damn commission!" Hurst wrote. 
 Republican lawmakers have criticized members of the Democratic party for flip-flopping on redistricting reform after supporting it while in the minority.  
Del. Kirk Cox, R-66th, who is mulling a run for governor in 2021, said on Twitter Monday: "don't be distracted by those who once supported independent redistricting, but now don't. Wonder why they're having a change of heart?" 
The U.S. Supreme Court struck down Virginia's 2011 map and ordered the state redraw 11 gerrymandered House of Delegates districts, including Cox's own 66th District. The court found that the Virginia General Assembly had unfairly crammed black voters into those 11 districts, a process known as "racial gerrymandering."  
Prince William Democratic committee votes 'no' on redistricting amendment 
In Prince William County and Manassas, the Democratic committees of both locales are asking Democrats to vote "no" on "Constitutional Amendment 1." Sample ballots printed by both committees to hand out to voters at the polls include a "no" vote on the redistricting referendum. 
Prince William County Democratic Committee Chair Colin Robinson said the local committee opposed the constitutional amendment because it will allow politicians to take part in the redistricting process, making it a bipartisan – not an independent – commission.  
"I don't find a commission that has eight politicians out of 16 seats to be a very effective group for getting politics out of gerrymandering," Robinson said.  
Robinson added that the Prince William County Democratic committee supported ending gerrymandering, but said, "we want it done right." 
Prince William County Republican Committee Chair Tim Parrish said the local Republican party is guiding voters "to vote 'yes' on amendment one."  
Parrish said the party is in favor of the constitutional amendment in part because it will increase transparency over the redistricting process and include citizen input.  
"Having this done in a more public way is absolutely a good thing. I think that including members of the public alongside elected officials is going to make the process much more effective and certainly much more efficient," Parrish said.