After more than six hours of testimony at two separate hearings Tuesday, Jaden Staples, 19, and Antonio Ogburn, 19, both of Woodstock, Va. were each sentenced to life in prison for the Jan. 8, 2020 murder of Fabian Sosa in Warrenton. The two men, who are cousins, both moved to Virginia from Detroit in late 2019.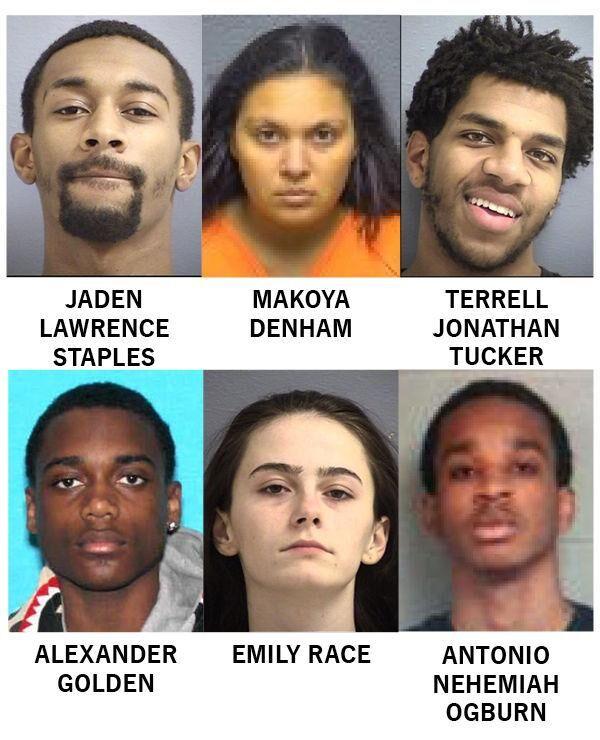 Along with two other defendants, Emily Race, 20, and Alexander Golden, 19, Staples and Ogburn pleaded guilty in October to first-degree murder and conspiracy to commit robbery in connection with the murder, which left the 27-year-old Fabian Sosa dead and two other residents of the apartment severely injured. Race and Golden are each scheduled to be sentenced April 12.
The four defendants, all of whom were roommates in a Woodstock townhome at the time of the murder, signed a proffer of facts as part of their pleas that said Race repeatedly urged her roommates to rob the Warrenton apartment – where Race had lived briefly in 2019 – where she promised they would find cash and illegal drugs.
In the proffer of facts, Ogburn admitted to being the individual to shoot Fabian Sosa twice in the back as he slept.
Staples was the first of the defendants to shoot, according to the document, confronting Fabian Sosa's 23-year-old brother in the kitchen of the apartment and shooting him seven times. The younger Sosa, who testified at each sentencing hearing Tuesday, spent weeks in a coma after being shot and is now completely blind, having lost one eye completely to the gunshot wounds, and suffered brain damage.
Two other residents of the Woodstock townhome are charged as accessories after a homicide. Terrell Tucker, 21, and Makoya Denham, 22, are scheduled to appear in general district court on March 10 for preliminary hearings.
Besides Race, all the individuals charged in connection with the murder moved from the Detroit area to Virginia in the fall of 2019. Race, originally from Warrenton, had last resided in Alexandria before moving to Woodstock in late 2019.
'We were so proud of him'
A graduate of Strasburg High School, Fabian Sosa worked multiple jobs – as a leasing agent and a rideshare driver -- and was deeply patriotic, his mother said outside the courtroom.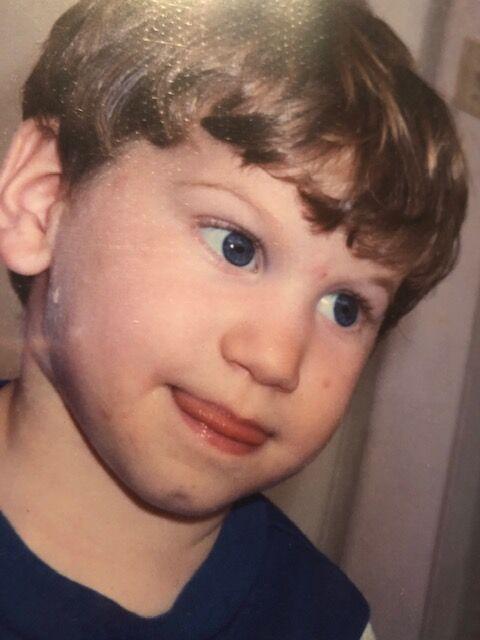 His father testified he had just started working for a property management company a few months before he was murdered. "We were so proud of him."
Fabian Sosa tried to join the military as a teenager but was denied on medical grounds, his mother explained. An outspoken advocate for gun rights, he had traveled all over the country in a previous job as a car salesman and had worked for his father's business in Argentina. He loved horseback riding.
"He was a pillar of our family," she said. "He really enjoyed helping people … He was very loved."
Although Race told the other defendants there were drugs and large amounts of cash in the apartment, both Commonwealth Attorney Scott Hook and the mother of the Sosa brothers emphasized repeatedly Tuesday that Fabian Sosa never had anything to do with manufacturing or distributing drugs, and the two guns present in his possession were legally purchased.
The younger Sosa brother admitted on the stand to possessing marijuana in the past, which he had purchased legally in Washington, D.C. for him and his friends.
"Emily Race is the one who said there were drugs and cash," Hook said during his closing argument for the Ogburn hearing, "At the end of the day, [the perpetrators] found a bag of marijuana, $1,000 in cash" and guns that had been legally purchased, he said.
"Fabian was never involved in the manufacture or sale of drugs," his mother said outside the courtroom. "[The younger Sosa brother] has never been arrested for manufacturing or selling drugs. … I want my sons – both of their names cleared [and to refute] that this was a house … where drug deals were being made."
A son murdered, another permanently scarred
The two sentencing hearings Tuesday lasted more than six hours between them as distraught members of the families of the both the victims and the perpetrators testified at length before Plowman handed down each sentence.
The most striking testimony came from one of the victims of the shooting, the 23-year-old brother of Fabian Sosa who was the target of the robbery-turned-murder. He testified at both hearings Tuesday.
The younger Sosa brother had to be led into the courtroom by sheriff's deputies; having been shot seven times, the younger Sosa is now completely blind. Bullet fragments remain lodged in his brain, as it was too dangerous for surgeons to remove all the fragments.
He was in a coma for weeks after the shooting, and his parents were told he might not survive. His condition was so precarious, they said, they waited weeks after he regained consciousness to tell him his brother had been killed; the shock, they worried, would kill him.
"My son was bloodied – my son was so disfigured I could not make out his face," his mother said. His sustained such severe neurological damage that "he reverted to a small child" in terms of motor function.
Only after five surgeries and months of rehabilitation was his condition stabilized, but the younger Sosa brother testified doctors have told him he will be in pain for the rest of his life. He suffers from severe post-traumatic stress disorder and depression and experiences frequent panic attacks. Loud noises terrify him, exasperated by the fact he can no longer see.
"I've had enough suffering for five people's lifetimes," he said.
The last thing he remembers from Jan. 8, 2020 – and the last thing he would ever see – is staring down the barrel of a gun held by Staples, who was wearing a mask to disguise his face.
"I remember being shot and pleading for my life and he continued to shoot," the younger Sosa brother testified. "I would love to know the person who did this to me, but to this day I have no idea what he looks like."
Staples, present in the courtroom just a few feet away from the witness stand, sat attentively and motionless throughout the testimony.
"They went in, tried to slaughter three people and used the excuse that it was a robbery," the younger Sosa brother testified.
The Sosa brothers' parents both spoke about the anguish they felt when they received the news that one of their sons had died and another was fighting for his life.
Their mother, who lives in Florida, got the news at work; she collapsed, getting up to smash a large plant pot out of distress. "Every day I wake up and hear my son screaming," she said.
"Your bullets reached me all the way down in Florida, and you killed me too," she said directly to Ogburn, sitting a few feet away, who had killed her son.
Their father lived in Argentina at the time of the murder, accompanied by a second brother of Fabian Sosa, who helped him run a business there. The father and son drove over the Andes Mountains to Chile to catch the first flight back to the United States.
Though the Sosa brothers' parents are divorced and remarried, the father sold his business in Argentina and moved with his family to Florida to be with the son who survived the shooting, who now splits time between his parents' homes.
He cherishes the chance to spend time with his surviving children, the father said, but "It's impossible to explain the pain of losing your son. One night you can say 'Goodnight, son. I love you.' The next day, you can't."
'I didn't know how to help him'
Staples and Ogburn, who are first cousins, sat silently as members of their families took the stand Tuesday, struggling to understand how the two young men – sons, grandsons, nephews and brothers – came to perpetrate such a horrific crime.
Their grandmother pleaded with the judge and the Sosas' family, who were sitting in the gallery throughout the day. "We raised our children well – solid – with a foundation faith," she said, visibly distraught while alternating her gaze between the Sosas' family and her grandson, Jaden Staples.
Staples' mother took the stand. "I found out I was pregnant with him when I was 17 years old, and against the advice of other people I chose to bring him into this world."
Her now ex-husband was physically abusive to both her and her son, she said. "Every time I told [my then-husband] not to put his hands on my child, I was putting myself in harm's way."
Staples became addicted to prescription pills from the age of 14 onward, she testified, though he hid it from his family under after he was arrested for the Warrenton murder.
His mother, a school principal, said that as Staples got older, he transformed from a bright kid who got all As and Bs at school to a troubled teenager who had constant behavioral issues. Interventions like therapy and school suspensions didn't seem to change anything.
"I didn't know what it was," she said. "He wasn't himself and I didn't know how to help him." The mother and son had constant arguments, eventually leading him to leave home and stay with various relatives until he moved to Virginia without his mother's knowledge.
"I fought him so hard because I knew I was losing him," she said. When he eventually made contact with his mother after moving to Virginia, "he was really excited because he thought it would be a fresh start," he said.
Staples' mother said it was only after her son had been incarcerated for months after the murder – and the drugs had left his system -- that she recognized the child she knew before he started taking drugs at age 14.
She pushed the defendants hard to take responsibility for the shootings and not subject the Sosas' family to the trauma of a trial, she said. "We insisted they take pleas because we did not want any more pain inflicted on this family," she testified. "I said from day one we will not condone what they did."
Before handing down each sentence, Plowman took pains to place the responsibility of the shootings squarely on the defendants, and not their families.
"What is very clear: your family bears no blame at all," he told Staples. "By all accounts, you were raised well, you were given opportunities. … You had a family support network. They were obviously shocked and hurt by your actions."
Ogburn tries to withdraw guilty plea
In contrast to Staples, who sat attentively through more than two hours of testimony and whose attorney offered no resistance to the facts of the case, Ogburn's sentencing hearing began with defiance.
Just ten minutes before the hearing began, Ogburn told his attorney he wanted to withdraw his guilty plea, the lawyer, Kirk Milam told the judge. Plowman, incredulous, asked pointedly on what legal basis this could be done.
Milam struggled to come up with an argument on the spot, telling Plowman he had not had a chance to research the issue. Ogburn had told him before the hearing that "he had reflected on his [guilty] pleas," Milam said, and that Ogburn now claims that the other defendants coerced him into participating in the shooting and that he may have killed Fabian Sosa in self defense.
Milam admitted he wasn't able to present any new evidence, and Plowman denied the motion to withdraw the plea. "No newly discovered evidence has come forward with which to support any of these claims," Plowman said. And, he said, "there was no assertion of fact claiming bad advice [from Ogburn's attorney] or coercion when giving the plea [in October]."
Ogburn spent most of the next four hours of the hearing slouched back in his chair with his medical mask below his nose and his arms crossed as his mother, grandmother and sister tried to make sense of the path that took him from a church youth group leader in Detroit to a murderer in Virginia.
Ogburn's mother is a community activist in Detroit. Ogburn, she said, had never had any trouble with the police before coming to Virginia, and often accompanied her on door-knocking events to register people to vote or to talk with residents about making the community better.
She began to see some signs of distress, she said, when she and her husband separated when Ogburn was about 12 years old. "Antonio felt it was his fault," she said, and started having behavioral problems at school.
"I realize there is something in teenagers, that they want to belong," she said. "Clearly, my child was crying out for something else and I was not able to meet that need."
Ogburn and Staples' grandmother described Ogburn as eager to help family members and his neighbors. He often helped older people in the community with household chores like mowing grass. He was the leader of the youth club at the family's church. "That's just who he was," she said.
Hook, in his closing argument, contrasted that description of Ogburn with his actions on Jan. 8, when he shot a sleeping man he had never met twice in the back, killing him.
"He's shot somebody in his sleep and blamed it on the dead guy," Hook said. "It sounds like his family does a lot for their community – believes in their community. This young man does not. I think he deserves the same mercy as he gave to Fabian Sosa: none."
Plowman ultimately agreed. "I look at your family and I'm amazed by their accomplishments," he told Ogburn. "You have a good, loving, supportive family. I can't help by be in awe." He referenced Ogburn's mother. "Her life's mission is to help and strengthen families … I can't imagine how this must make her feel to have to go through this."