A Stafford woman was arrested on multiple drug distribution charges Sept. 2, following an undercover operation by the Blue Ridge Narcotics and Gang Task Force in Bealeton. Mariana Hand, 47, has been charged with possession with intent to distribute schedule I/II drugs and possession with intent to distribute schedule IV drugs, both of which are felonies.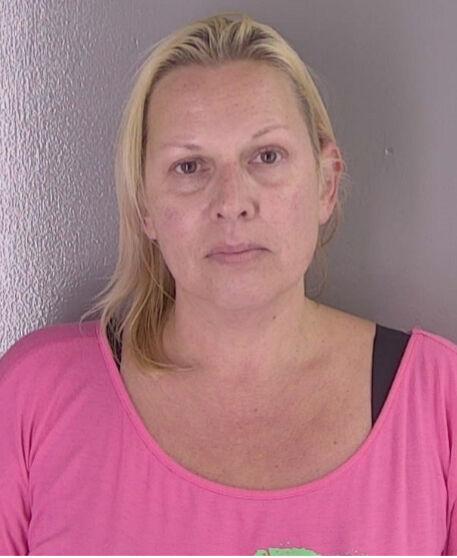 On Sept. 2, a "controlled buy" was set up with Hand and an undercover police officer, according to a criminal complaint filed by a Fauquier deputy. Hand arrived at the 6400 block of Village Center Drive in Bealeton, the complaint continued, "and distributed approximately 250 Xanax pills in exchange for cash." Hand then attempted to sell the undercover officer approximately 30 Percocet pills.
After the exchange was made, said a press release from the task force, law enforcement officers arrested Hand and seized 54 Percocet pills along with the 250 Xanax pills.
Hand was subsequently taken to the Fauquier County Magistrates Office where she was released on a $5,000 unsecured bond. She is set to be arraigned on her charges at the Fauquier County General District Court on Sept. 8.
This remains an active investigation, said Sgt. Brent Coffey of the Virginia State Police.
The Blue Ridge Narcotics and Gang Task Force is comprised of law enforcement officers from the Fauquier, Culpeper, Orange and Rappahannock Sheriff's Offices, Culpeper and Warrenton Police Departments, and the Virginia State Police Bureau of Criminal Investigation, Culpeper Field Office.