This story is the second in a series about how special education students and their families are coping with remote instruction in Fauquier County Public Schools. Read the first story here.

Since Fauquier County schools reopened Aug. 24, only a fraction of students, those with especially severe disabilities, have had the option of attending school in person; 114 of these students currently attend classes in person. But most students – including special education students who normally attend general education classes with their peers -- have been receiving instruction remotely.
The experience of special education students has always been intensely individual, dependent on their unique challenges; remote learning has accentuated those differences. Some have done well since remote instruction began. Others are struggling to cope.
One parent, Shannon Nash, said those differences are playing out in real time at her house, "I don't know about going back to school [in person]," she said. "My youngest is doing well [with remote learning.] I think Abby (her older daughter) is having a little bit more of a hard time with it, but I want to give it time to try to make it work."
'Virtual is hard'
Katie Ralls of Catlett couldn't say enough good things about Kettle Run High School. "You can put it in there a million times, Kettle Run is fabulous," she said. Her 15-year-old daughter, Caroline, is in tenth grade at the high school.
Caroline deals with severe anxiety and has several tutors to help her academically, all of which is spelled out in her Individualized Education Program, a personalized legal document mandated by federal law that spells out services and accommodations for a special education student. "The school has gone out of their way -- I call it the 'dream team' -- to make sure they're reaching out to her," Ralls said of her daughter's experience so far this year.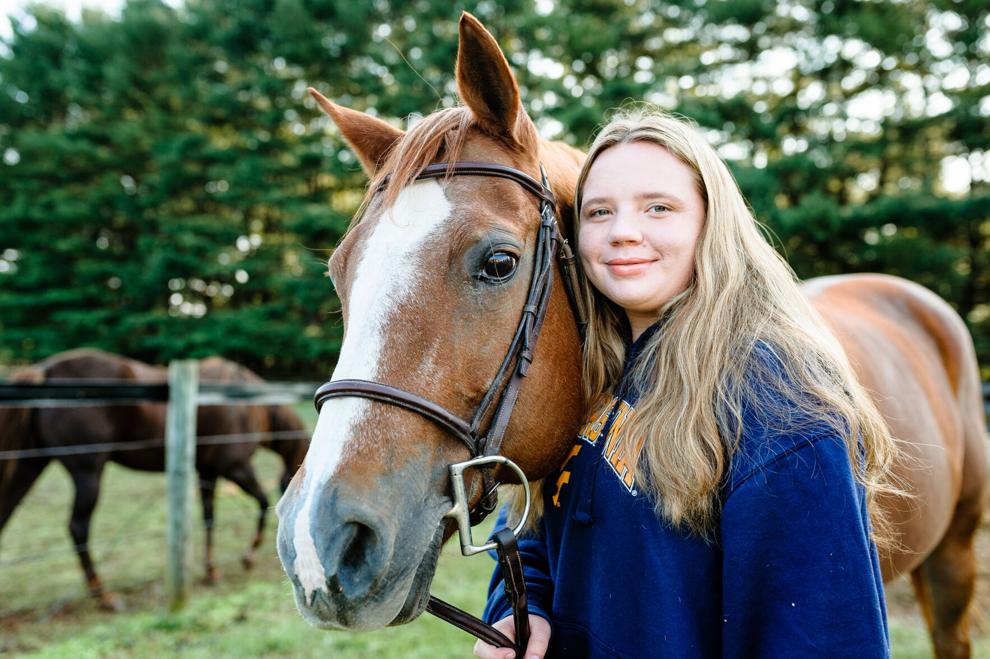 Despite the positive experience at Kettle Run, Ralls described Caroline as just "getting by" with remote instruction. "There are some days [Caroline] does her work, but she's just sad," Ralls said. "It's depressing. She wants to be around her peers." Caroline was also very involved with Future Farmers of America before the schools closed to in-person instruction. "These are very formative years for these kids and they need that," Ralls said.
Even though teachers and other staff members at Kettle Run are making their best efforts, Ralls said, "They're tired. I can hear it when they're tutoring my daughter. They're tired. Virtual is hard." Ralls said that long-term problems with understaffing have become more apparent with the remote instruction model. "The virtual model … has really pulled the curtain back on a lot of things," she said.
Like other students' individualized programs, Caroline's has been revised to reflect the decision to implement remote instruction during the pandemic. In the revised IEP, Caroline would receive only 30 minutes of counseling per month, down from 120 before the pandemic. Ralls refuses to sign the revised document. "The big thing I am fighting -- they're asking all these parents to sign all these addendums to IEP's reducing service times because of school being virtual," she said.
In April, U.S. Secretary of Education Betsy Devos recommended that Congress not relax the provisions of the federal Individuals with Disabilities Education Act during the pandemic, and subsequently no law waiving those requirements was passed. Citing this, Ralls said she will continue to advocate that the same services be provided to Caroline as before the pandemic. "There were no waivers given. They shouldn't be doing [reducing service times]," she said.
Ralls emphasized that, in her view, it is just not possible to provide the same services – services that, in the case of children with IEPs, are federally mandated – without in-person instruction. "I think they need to go back to school," she said. "They should go back to the hybrid, give people an option: either hybrid or virtual."
Ralls is a special education advocate, a lay person who helps families navigate the process for obtaining special services required by IDEA. She attributed the decision to get this special training to her more than 16 years – she has an older child as well – of dealing with Fauquier County school administrators. "This county is completely, completely egregious on IEP's," she said. "They bank on the parents not knowing the law." Having retained an attorney to advocate for her own child, she chose to be an advocate for other families, she said, to "spare another parent the hell we've been through for my child."
Through her work as an advocate, she said that she has seen other families struggle with the remote instruction model much more than her own child has. "I know some parents whose kids are barely making it. They don't have electricity or internet. Their only meals come from the school," Ralls said, adding that, for some children, "the only safe place to go is school… There are also children who can't learn on a computer."
'It's been better than I expected it to be'
Abby Nash will be 11 years old in a few days. The fifth grader recently lost most of her hearing in one ear, making it hard not only to hear but to understand certain sounds and pitches. She's only worn a hearing aid for three weeks, so she's still getting used to it. Even without the hearing difficulty, sometimes it's hard for her to focus for long periods of time.
"The school has been really responsive," said her mother, Shannon Nash, of Abby's experience this year at Bradley Elementary School. And while remote learning has meant "it's definitely gotten harder [for Abby] to focus," she said, "it's been better than I expected it to be." The deaf-and-hard-of-hearing specialist has been helpful, offering suggestions about how to manage learning, how to use a hearing aid and how to do "school" in a completely new way.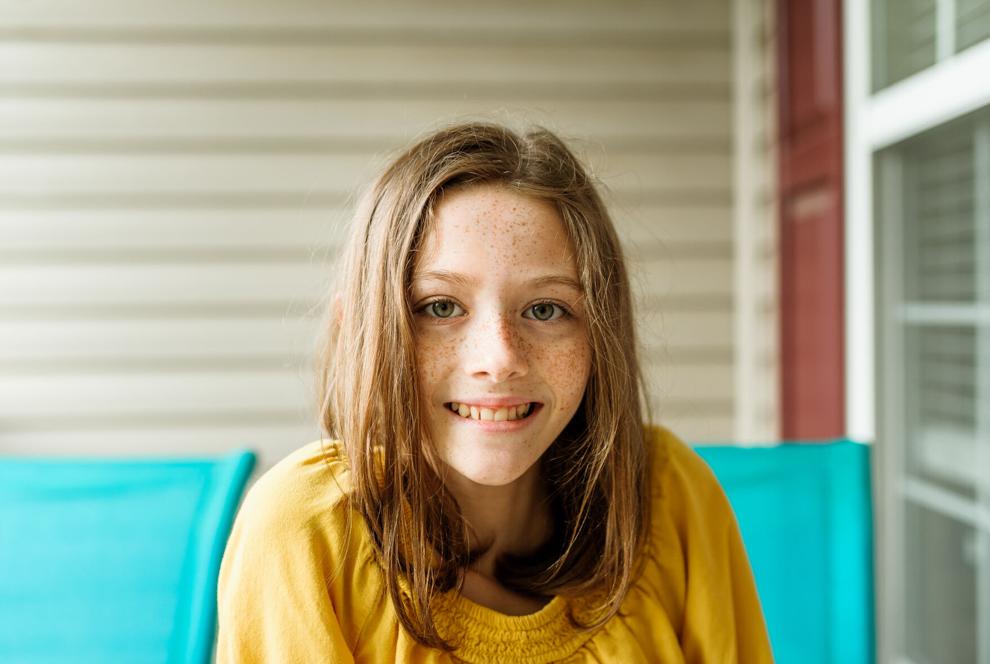 The Nashes are in the first stages of applying for an IEP. Whenever in-person instruction resumes, for instance, Shannon Nash said that the IEP will probably include a provision that Abby's teacher wear a mask with a clear plastic screen so that Abby can see the teacher's lips moving.
In the remote instruction model, Abby said hearing her teachers and classmates over video conference hasn't been too much of a problem. "I'm fine with [hearing], but it's just hard to stay focused. I get distracted," she said. "I can focus more in the classroom because I don't have a lot of stuff around me."
'I feel like there's not a light at the end of the tunnel'
Dori – she spoke on the condition that only her first name be used – is a mother of four children in public schools. Her 11-year-old son, whom she asked not be identified, attends – remotely, for now – a public middle school in the county. He has struggled with behavioral issues since birth and deals with anxiety, obsessive compulsive disorder and attention deficit hyperactivity disorder. Life has been difficult for him, and for her as a mother.
Dori said that her son's teachers have been helpful and accommodating, but the remote learning model has proven wholly insufficient to meet his needs. "In order to accommodate to his IEP, it needs to be in person," she said. "The panic that ensues during virtual learning for [my son] is not conducive to him receiving an appropriate education." Sometimes, she said, he starts experiencing severe anxiety about the school day – at 6 p.m. the night before.
She described her son's daily struggle with remote instruction. Once during an online class, his computer lost sound, causing him to panic. "He started shouting to me, 'I can't hear! I can't hear!' Because at that point he's already at the place of anxiety that he's missed something," she said. On another occasion, he kept getting booted off a video call with his class because there were too many devices connected to the call at once. "It made him anxious, he got frustrated and he walked away."
She explained, "That's normal, every single day something like that happens." She added at another point, "If my child is going through this, what are other special ed kids going through?"
Dori is concerned more generally about his emotional state, too. Her son doesn't want to turn on his microphone or video camera during class. "To me, that's a scary behavior to see," she lamented. "Why don't you want your friends to see you? What's happening inside of you that you don't want the other kids to see you?"
She requested that her son receive at least two days of in-person instruction every week. "He can get that instruction he needs and then have goals for getting work done," she said. "All of the IEPs were developed on a model that doesn't exist today. IEP kids should have the option of receiving at least some in-person instruction." School division officials have told her that isn't possible under the current plan.
As an example, Dori pointed to a passage from one of her son's previous IEPs. "Keeping hands and arms near body" was one of the goals listed in the document. "How do you measure that goal virtually? You can't," she said. "It's a model that's no longer in existence."
She filed a formal complaint with the Virginia Department of Education and has reached out to the U.S. Department of Education for help. But she said she feels somewhat hopeless; a June 23 federal report cited the Virginia Education Department for having no mechanism in place to effectively process parent complaints about local school divisions' handling of special education.
"The state does not appear to have any other mechanism for including, in its monitoring system, the ability to consider and address credible allegations of [school division] noncompliance," the report stated.
"I feel like there's not a light at the end of the tunnel," Dori said. "I wake up every day and start my fight all over again. I've become absorbed into the fight. … There's no place to turn. What am I supposed to do, spend $30,000 to get an attorney to get his rights?"
She contacted 11 private schools, but none were able to enroll her son, either because they didn't have space or didn't have the resources to provide special education services. "What do I do? quit my job? Homeschool him? Even then he wouldn't get the education he needs," she said.
'This is the first time she hasn't been bullied in two years'
Elise and Ryan Stiglic of New Baltimore made the decision last month to pull their two daughters out of the Fauquier public school system. The middle-schoolers now attend classes from home through K12, an online curriculum separate from the local school division that is available to public school students.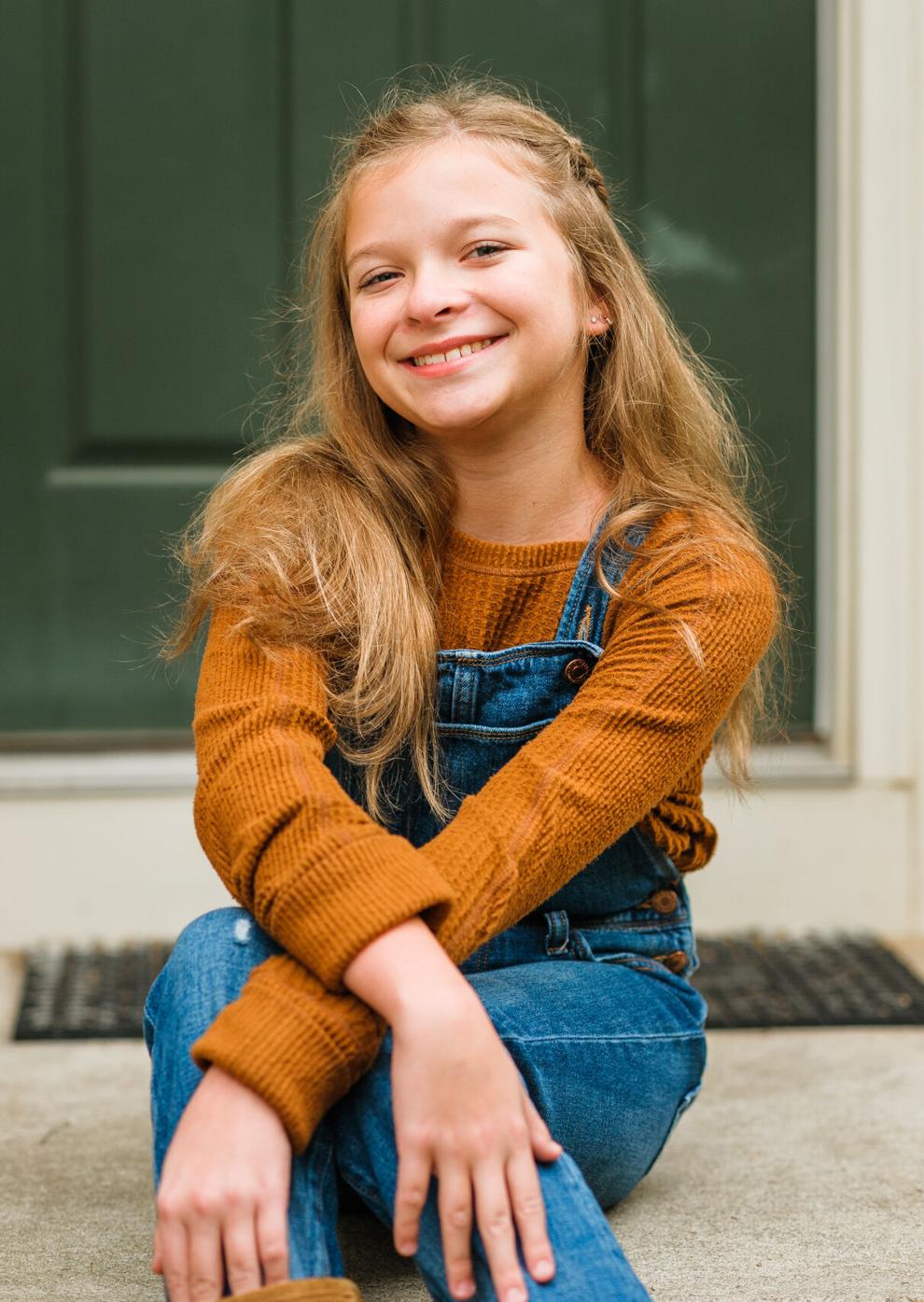 The Stiglics' 11-year-old daughter, Hannah, deals with anxiety and attention deficit hyperactivity disorder. She has a 504 Plan in place to make sure she gets accommodations to help her succeed at school. The bright, outgoing sixth-grader is twice exceptional – that is, while she face certain challenges, she is also more advanced academically than many of her peers. For instance, she takes "accelerated" math and English classes, both at a seventh-grade level.
Leading up to the beginning of the school year, Elise and Ryan were concerned at what they saw as a lack of preparation from the school division, especially after the school board – just two weeks before the academic year began -- voted to move from a "hybrid" model to fully remote instruction for all but a few students.
They were especially concerned about Hannah and how her specific needs would be met – accommodations that are legally required by her 504 Plan -- after the school division were faced with a semester using a different instruction model than anticipated.
The Stiglics also had – and have – concerns about the school division's plan for mitigating the virus. On the decision to move the kids to K12, Elise Stiglic said, "The defining point was [Fauquier administrators] not being able to tell us whether we would be able to keep our kids virtual after the schools go back to in person." Like all parents, she said, she wants her kids to be back in the school building with their friends and teachers – if the school division has what she sees as a sufficient plan in place.
The move to K12 was not without consternation. Suzanne Sloane, the member of the school board representing the Scott District, is the head of school for K12's Virtual Virginia Academy, which Stiglic sees as a gross conflict of interest. But, she said, the kids are doing well. "I really had to put my morals and ethics aside to do the best thing for my kids."
Since the K12 academic year started Sept. 1, "It has gone down tremendously," she said. "I won't say there weren't tears, especially at the beginning … but we're three weeks into it, we're in a good pattern, the girls get up and know what they need to get done."
A meaningful benefit of the K12 platform has been the built-in software that reads text on a screen out loud, Stiglic said. The software highlights the text as Hannah follows along, helping her concentrate.
Since Hannah does not have a diagnosed reading disability, assistive technology officials in the Fauquier County schools determined that they could not legally provide a software to Hannah that would read out text on a screen, even though Elise Stiglic had tried to show it would be beneficial to Hannah. Since it's built in to the K12 platform, "I didn't have to fight for it," she said. (Last month, Hannah was evaluated on the basis of a fifth-grade reading level. Stiglic contended that if she had been evaluated by sixth-grade standards – as she would have if the test took place a few weeks later -- Hannah's reading challenges would have shown up more clearly.)
Stiglic added that remote learning has – counterintuitively -- been in some ways beneficial to Hannah's emotional wellbeing. "With my daughter being home – this is the first time she hasn't been bullied in two years," Stiglic said. "For all the parents who are saying this is taking a toll on their mental health, and I 100% agree … but as a parent of a child who has been mercilessly bullied, this is kind of a blessing."
Hannah herself was upbeat. She said she was looking forward to making a new start this year – this would have been her first year at Auburn Middle School – but that she's enjoyed being able to work at her own pace with the K12 curriculum. Her best friend lives down the street. "If I was wearing different shoes I could run there right now!" she smiled. And though she would in some ways rather be in school, she's made the best of learning from home. Or, as she put it: "Like, I miss it, but I don't not miss it. Does that make sense?"