At a meeting of the Fauquier County School Board Tuesday evening, there was both good news and bad news from a fiscal perspective.
The bad news is that the projected budget for next year – fiscal year 2022, which begins July 1 -- is slightly less than the current budget, meaning pay raises for school employees are likely off the table.
The good news is that the school division will receive about $2.6 million from a disbursement from CARES Act funding to pay for after-school and summer-school programs to help students make up any learning lost during remote and hybrid learning.
Tentative plans in place to address 'learning loss'
The positive fiscal news to come out of Tuesday's meeting was that Fauquier schools are set to receive about $2.6 million from a state allocation of CARES Act funding. This money can be spent on programs to help students who have fallen behind their peers because of the suspension of some in-person learning during the pandemic.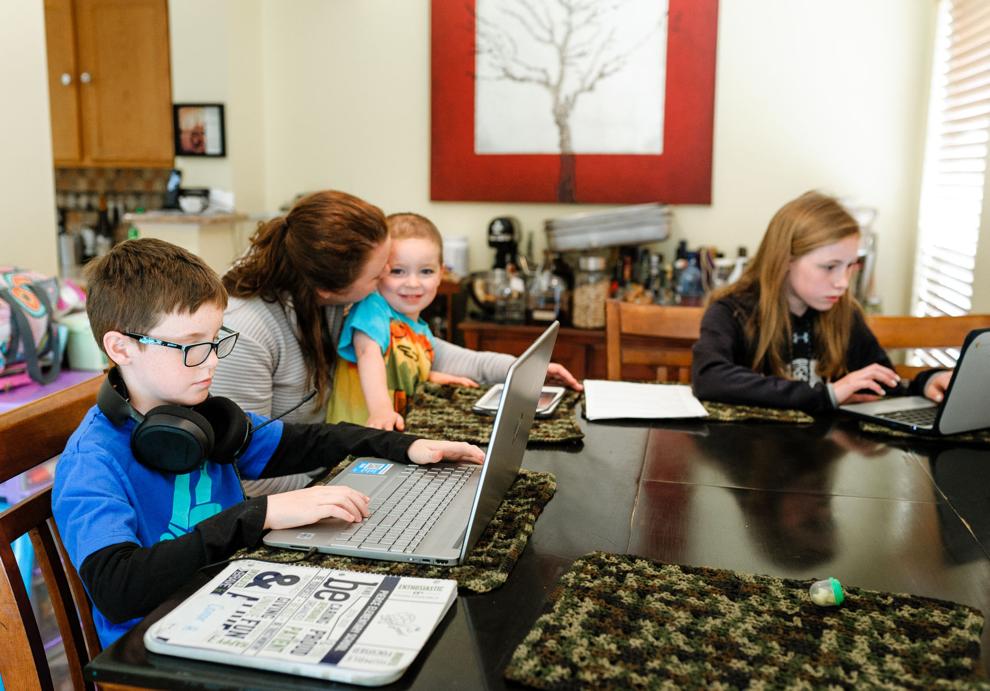 "There will be tremendous flexibility to address learning loss throughout the pandemic for those struggling in our schools," said Major Warner, the school division's superintendent of instruction.
Planning for what specific programs will be implemented is still in its early stages, Warner said, both because the exact amount isn't yet finalized and because a more thorough assessment of students' learning levels needs to be conducted.
"We're going to really drill down in the spring to see where our kids are, with reading and math in particular," Warner said. Based on that data, more specific programs can be planned.
Director of Instruction Amy Acors went into more detail.
Beginning next month, administrators hope to begin after-school programs that will give struggling students more face-to-face time with their teachers, she said, especially to address difficulties with reading and math.
The main focus of efforts to address students who have fallen behind, however, will be summer school, Acors said. "We really want to try to get our students back into our schools where they can work with teachers in really small ratios, really small groups," she said.
Right now, the tentative plan is to have two four-week sessions: one in June and one in July.
"I like the overall picture. We invite students back into our building, teachers will be able to engage with students face to face," she said. That emphasis on personal learning, she said, means administrators will try to hire as many teachers as possible to staff the extra programs.
Jeck jumped in to emphasize that he wants to use the CARES Act allocation to make sure teachers and staff members are well compensated for working during the summer.
"We can't constantly rely on people's loyalty to the county," he said. "We need to pay them for what they are doing and need to honor their time and the time away from their families. I feel very strongly about this."
In response to a question from a board member, Warner said that after assessments are completed in the spring, he hopes students who have been identified as having fallen behind their peers will be required to participate in the extra programs.
"If we identify you as someone who can benefit from summer learning, our hope would that it would be required," he said. "We're going to invest heavily to get people caught up."
Both Acors and Jeck alluded to the fact that extra learning programs will be necessary even after the beginning of the next school year.
All school divisions are facing the issue of disruptions to learning because of the pandemic, Jeck said. "It's going to be really, really hard to fix. It's going to be really hard to bring kids back to where they need to be. Frankly, it's not going to happen in an eight-week summer school program."
"We can't just settle, we can't just say, 'Oh, they will catch up in a few years.' We can't do that," he continued, emphasizing the need to plan to help students well into the 2021-2022 school year.
Local funding flat, state funding slightly reduced
The main budget for next year will remain essentially flat, Superintendent of Schools David Jeck told the school board. He emphasized, however, that budget planning is still in its early stages. A final budget won't be approved until April.
Right now, though, his budget proposal shows the same funding from the county as last year -- $93.1 million – and about $800,000 less from the state compared to last year.
That means no pay increases for the school division's 1,900 employees. Jeck said it was the first time in his tenure he proposed a budget without at least a cost-of-living increase. A 2% pay increase would cost $2.2 million, Jeck said – money the school division simply doesn't have right now.
Jeck said he felt the school board's hands are tied by uncertainty about how much funding the school division will receive in the next Virginia budget. The state budget is still being debated in the General Assembly, but county supervisors have already indicated they would not approve an increase in local funding over last year.
Local funding increases approved by the board of supervisors are "typically what has enabled us to enable additional salary, benefits, et cetera to our employees," Jeck said.
On the state side, the projected funding shortfall could have been much worse, Jeck said. School divisions in Virginia receive funding from the state in part through complex calculations based on local economic metrics and "average daily membership" – basically, how many students attend school in a particular school system.
About 800 students left the public school system this year to attend private schools or to be homeschooled, administrators estimated.
In the state budget proposed by Virginia Gov. Ralph Northam (D), Fauquier County schools would receive $2.1 million in "hold-harmless" funding, acknowledging that the exodus of some students from public schools has skewed the "average daily membership" numbers.
That means a local deficit of more than $3 million will be avoided if the governor's budget is approved, Jeck said.
"The great unknown, of course is, 'Where is [average daily membership] going to land?" Jeck said. "I'm sure every school division across the state is tossing and turning because right now we really don't know."
Essentially, there are two options for the school board, Jeck said.
The first would be to project that enrollment would be back to pre-pandemic levels as of September, when school divisions must report their enrollment numbers to the state for funding purposes. That would mean a bigger projected allocation from the state.
The second is to assume in the school division budget that enrollment will remain roughly the same. This is the more conservative approach, Jeck said, and will mean that the school division would avoid a situation where – if enrollment does not increase as expected – less state funding than expected would make its way to the county next year.
The second option has another benefit, Jeck said: if enrollment does increase, there will be extra state funding that could be used for teacher bonuses, similar to the $1,000 bonuses given out last month – or to fund permanent pay increases.
"I think we should play it safe and make sure we can pay for what we have," said Stephanie Litter-Reber, who represents the Lee District. "Based on the meeting we had with the board of supervisors, I don't think we can go any other direction than a very conservative budget right now."
Suzanne Sloane, who represents the Scott District, also concurred. She said she is hopeful that the state budget next year will be a boon to local school districts. "Revenue appears to be pretty good in Virginia compared to other states," she said.
Still, she emphasized, raising salaries should be a priority in allocating funding in the coming year. "I think we all agree, we can't fall further behind," she said.
No board member voiced any opposition to the budget Jeck presented Tuesday.
The school board will conduct a budget work session on Feb 8. After that, a public hearing on the budget will be held Feb. 22.