Since January, Rick Heppard and Bobby Brooks have run one marathon every month to raise awareness for the region's most marginalized veterans and to raise funds for the Hero's Bridge Village, which will provide housing for aging veterans most in need.
Appropriately, their fifth marathon took place on May 31, Memorial Day. They began at the Warrenton Branch Greenway and adjusted their route to be at the Warrenton Cemetery during the wreath laying ceremony.
"It was a nice way to focus the day and remember those who served and never came home, while we run to support those who have served and are in need. It's important to remember the fallen, as we help present veterans," said Heppard.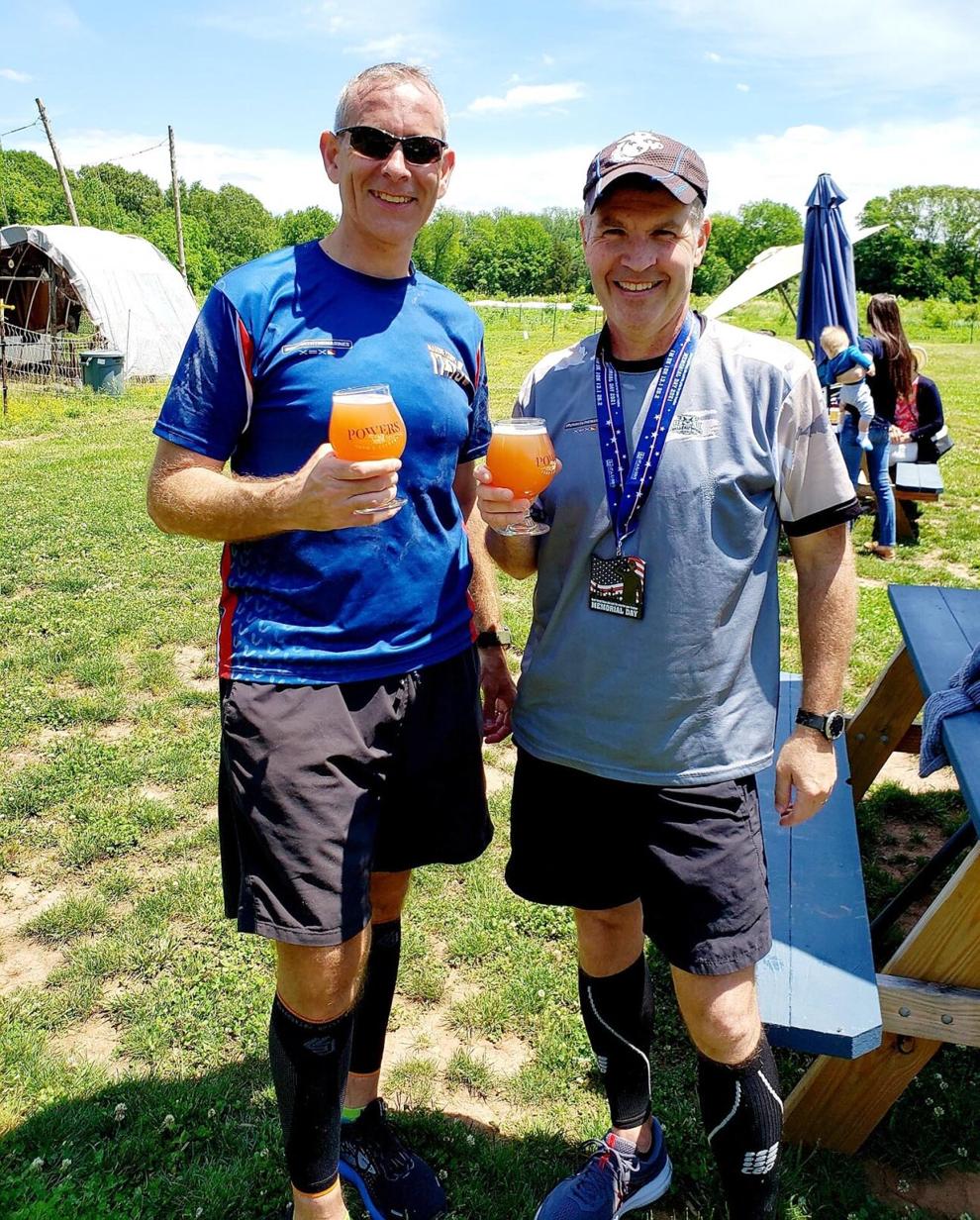 Mile 26 took them to Powers Farm Brewery where family, friends and supporters encouraged them as they ran. There, they paid tribute to fallen war heroes and thanked their supporters.
"We had a lot of motivation during the run. There were a lot of waves, car horns -- 77 of them-- a police siren, photo requests and lots of smiles along the way," said Heppard.
Other runners can participate in some or all of their next seven marathons. Due to hot summer weather, the runs will be held during the earlier, cooler morning hours.