There was no central heating in Fauquier County's all-black schools. Most were one-room schoolhouses without indoor plumbing. 
On Saturday, Linda Reed Jolley, of Crest Hill, shared these and other early childhood memories at a screening of the film "Rosenwald" at the Afro-American Historical Association in The Plains. The movie tells the story of Sears & Roebuck co-owner Julius Rosenwald, a philanthropist who helped build more than 5,300 schools for black children across the South. 
Fauquier County had eight Rosenwald schools. They comprised half of the all-black schools in the area during the first half of the 20th century.
Jolley started off as a first grader at the Orlean School in 1959 and stayed until 1961. 
"Orlean was a one-room schoolhouse with 24 to 34 students and one teacher. I didn't know it was a Rosenwald school. I just knew it as the colored school… It was pretty chilly in the winter," Jolley said. "…I was almost 7 when I started school. Up until then I always went barefoot. I got my first pair of shoes when I started school."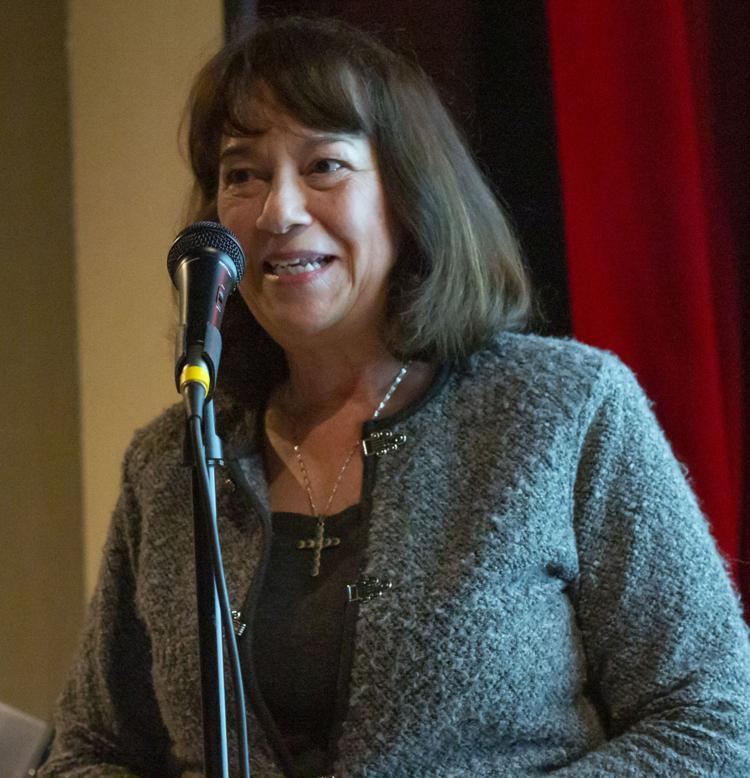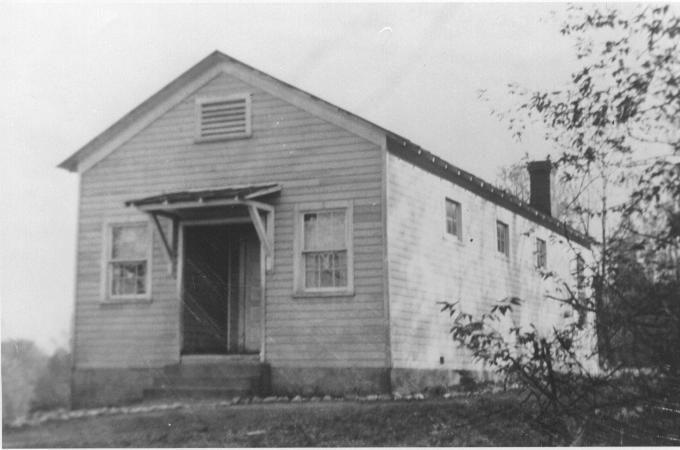 Who was J.R. Rosenwald?
The son of Jewish immigrants, Julius Rosenwald was struck by the problems facing black Americans. In the film, his descendants explain that Americans looked down on the Russians for what they did to Jewish communities, but the same was happening to African Americans after the Civil War. 
Rosenwald was quoted saying, "As a member of a despised minority, I understand the black experience."
The film is full of stories about the influence of "J.R." on black communities, artists and entertainers. The Rosenwald Fund helped support writers Ralph Ellison, Langston Hughes and W.E.B. Du Bois; contralto Marian Anderson; and photographer Gordon Parks, among many others. First lady Eleanor Roosevelt was at one time on the Rosenwald Foundation Board of Directors.
Inspired by Booker T. Washington and others, Rosenwald was dedicated to ensuring black Americans had access to a good education. 
Fauquier's Rosenwald schools
After the Feb. 2 screening, Jolley spoke to about 40 audience members about her experience as a student at a Rosenwald school in Orlean. Jolley also attended Hume Elementary, which was an all-black school but not a Rosenwald School. When the Hume school closed, she moved to  Northwestern, which is now known as Claude Thompson Elementary.
Jolley recalled, "I remember when Fauquier High School was integrated. I was getting ready for the eighth or the ninth grade and I had never been to a white school before. I had put down that I wanted to go to Taylor [High School]. 
"On the first day of school I got on the bus, and they took us to Taylor. When we got there, they said, 'wait, you should be at Fauquier High,'" she recalled. "I think they thought we were white. My cousins and I, and our friends, are light-skinned. So they kept us in the library all day, trying to figure out what to do with us. Eventually, they took us to Fauquier."
Jolley said she spent 27 years in the U.S. Army. 
"My first seven years were as a Women's Army Corps enlisted person before I got out to attend nursing school under the G.I. Bill in 1981," she said.
Jolley earned a bachelor's degree in nursing and her master's at the University of Virginia. She became a nurse practitioner for the U.S. Army and retired as a lieutenant colonel. She went on to teach nurses at Lord Fairfax Community College in Warrenton from 2006 to 2010.
"I am a member of the AAHA of Fauquier County," she said. "I enjoy research now and I am working on a book about the little hamlet of Crest Hill where I grew up."
Of her experience at the Orlean School, she added, "I'm thankful for the beginnings that the Rosenwald school gave me."
Routts Hill School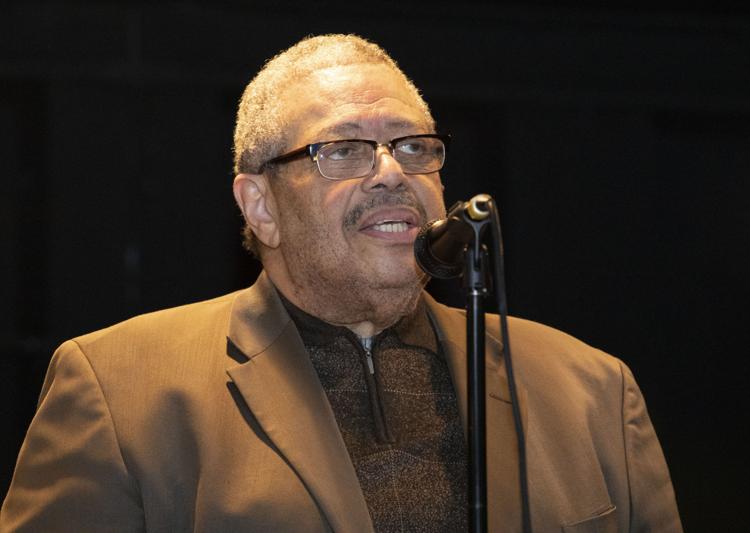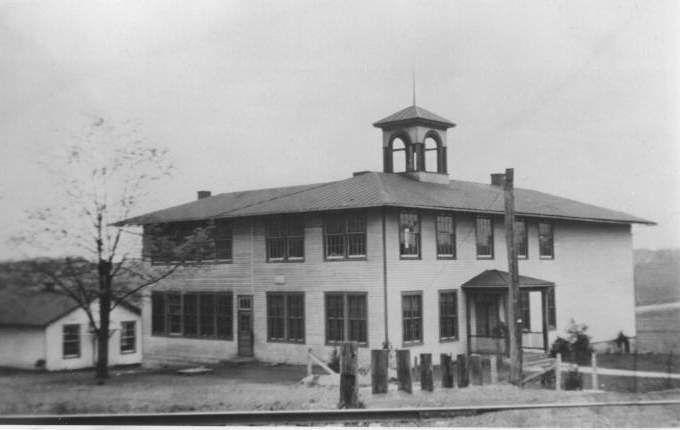 Ellsworth Weaver, a student at Rosenwald schools from 1946 to 1952, also attended the Feb. 2 screening. Weaver started at Routts Hill in Bealeton when he was 5 or 6 years old. He attended Rosenwald School in Warrenton and graduated in 1956 from Taylor High School when he was 16. At that time, Taylor was still an all-black school.
Weaver, a Remington native, is currently a workforce adjunct professor at Reynolds Community in Richmond. He has served as an adjunct professor at NOVA Community College,  Lord Fairfax Community College and Germanna Community College. 
Weaver's career included time spend in Saudi Arabia and in Banjul, Gambia. He was also a technology instructor at Liberty and Fauquier high schools. 
Weaver recently spoke on "The Slave Dwelling Project" at a Martin Luther King Jr. Day remembrance at AAHA. 
"My mother, Mrs. Hazel F. Weaver, was my teacher when I attended Routts Hill School in the Foxville community of Bealeton," he recalled. "She later became a first and seventh grade teacher at the Rosenwald School in Warrenton and was the first principal of Central Elementary in Warrenton."
Weaver said he remembers that Routts Hill had no indoor plumbing. At Rosenwald School in Warrenton, there was only one toilet for everyone, in the basement of one of the complex's buildings, "for students, teachers, janitors, everyone," he said. "The floor was always wet because of leaking pipes and would freeze in the winter." 
There was no central heat or air conditioning.
"I remember one night we had to stay overnight at Routts Hill because there was a snowstorm. There was just one potbelly stove," he said.
Still, Weaver said he has some fond memories of his time in Rosenwald schools.
"We had a real feeling of unity about our schools, a tremendous respect," he said. "It may not have been a fabulous structure, but if the building was cold, we made it warm."
Reach Robin Earl at Rearl@fauquier.com