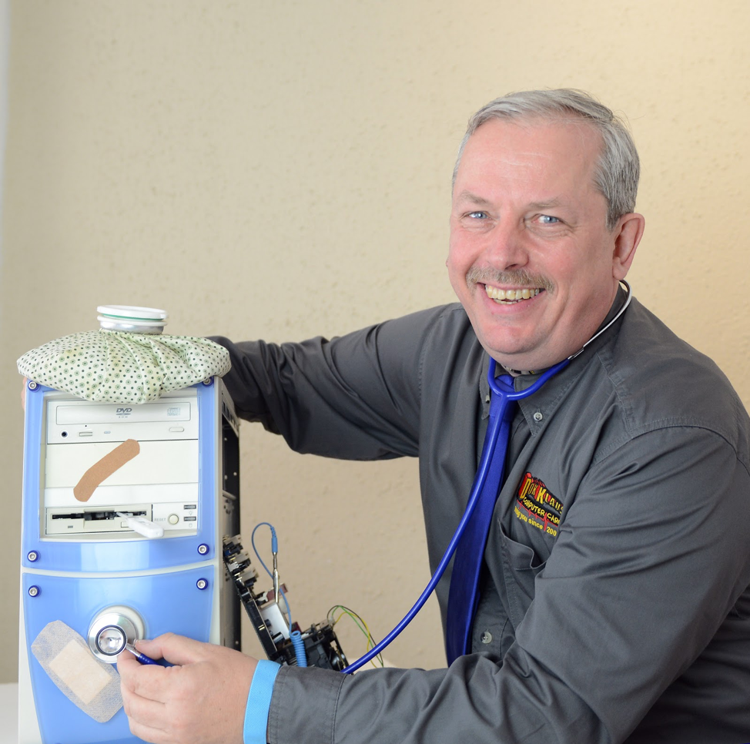 Many of my PC clients prefer Windows 7 to Windows 10. If you are a diehard Windows 7 fan, you can keep using it, but not for long. Here are some important things that you should know if you haven't migrated your PC from Windows 7 to Windows 10.
You may have seen a "Microsoft courtesy reminder" screen telling you that "support for Windows 7 is nearing the end!" Usually pop-ups with dire warnings and lots of exclamation points are not trustworthy. However, in this case, the message most likely is from Microsoft! Why?
On Oct. 22, 2009, Windows 7 was released to the public and on Jan.  13, 2020, it reaches the end of its extended support from Microsoft. You may continue using it, but there will be no more updates for this Windows version. Unless you are part of an organization that pays Microsoft to get up to three additional years of updates, the security of your system will disintegrate slowly but surely. I have clients who still have Windows XP units (whose support ended in 2014). Generally these systems are not used online anymore, but have been maintained to operate old software that will not run on a newer version of Windows or is deemed too expensive to upgrade.
Some Windows users simply don't like change, and a new operating system always means changes. Remember Vista? Some clients kept on using it long after the end of extended support, only to find out that browsers such as Chrome and Mozilla refused to open certain websites and programs. This was because without Windows updates, they weren't secure enough anymore or the programmers had pulled the plug on this old operating system. For example, Office 2019, will only install on Windows 10. I ran into the same problem with some Adobe products. No one can guarantee that an application update or replacement will run on your old system.
So, what should you do if you still have an old Windows 7 system?
One option is to keep on using your computer "as is." But if this is your choice, after January 2020, it's best to not use it on the Internet. The computer will be increasingly more vulnerable to computer viruses, malware, etc.
You might decide just to buy a new system with Windows 10 and get your programs and data transferred over. If you are computer savvy, there are programs to help you with this process. Otherwise, it's best to have this done by a local pro.
Another option is to keep your current computer and upgrade the Windows 7 system to Windows 10. When Windows 10 first came out, years ago, this upgrade was free of charge; now you have to buy a Windows 10 license to do this.
There is good and bad news about this option. This upgrade is an "in place" upgrade. Theoretically, you can boot from the Windows 10 CD (or USB stick) to start the upgrade. After this is completed, the system will now be running on Windows 10.
But there's a bad hitch to this. If something goes wrong during the process, you could lose valuable data and programs. It's easy to click on the wrong option and end up with a clean install of Windows (which wipes out your data). And if the hard drive is old or on its last legs, it could roll over and die during the intense reading/writing process of this big upgrade.
Here are some important steps.
First: make a full hard drive backup onto an external hard drive.
Second: I highly recommend upgrading the old slow hard drive to a much faster and less fragile solid-state drive, and have your old data and programs imaged and transferred over. This step is definitely worth the investment. And you can keep the old hard drive as a complete backup. Sadly, I've seen a lot of computers with Windows 10 and a normal hard drive that processes very slowly after being booted. Windows 10 is running hard drive read/write-intense programs that can slow some computers down to a crawl. With the solid-state drive, your computer will run faster than ever.
Third: during the upgrade process you might receive a message that certain programs will not run anymore under Windows 10 and have been uninstalled. You may be able to reinstall them afterwards, but usually you will need to get versions that are Windows 10 compatible. Some programs, however, may have been discontinued and will not offer a Windows 10 version. In this case, you can try using the Windows compatibility mode to get the software to work, and there are other work-arounds.
Windows 10 has come a long way and is overall a much better and more secure operating system. It's finally time to upgrade.
"Resistance is futile," my inside Trekkie is screaming at me.
Klaus Fuechsel founded Warrenton's Dok Klaus Computer Care in 2002 and is known for his German-American humor and computer house calls. He and his award-winning tech team work hard to save data and solve their clients' computer cases. Any questions? Ask the Dok at 540-428-2376 or go to www.dokklaus.com