Just hearing the words crocheting and knitting may take you down a walk on memory lane. To a time when your grandmother or great aunt made an heirloom tablecloth, sweater, or slippers. Many people remember their relatives actually creating the items during quiet time in the afternoon. Oftentimes it was during a child's "nap time" as the child would play with toys, read a book, or best of all be given potholder loops or string to play with. These children witnessed the process of creativity firsthand. It is in the creating of something knitted or crocheted that can be even more inspiring than receiving a finished project as a gift.
When you step into Yarnia of Old Town in Warrenton, these warm memories seem to vividly come back to life. The store is located in the historic district of Warrenton. There is a cozy nook where people knit, crochet, and visit. The space is very reminiscent of the comfort of a grandparent's home in the parlor room, one of the areas where much knitting and crocheting was done.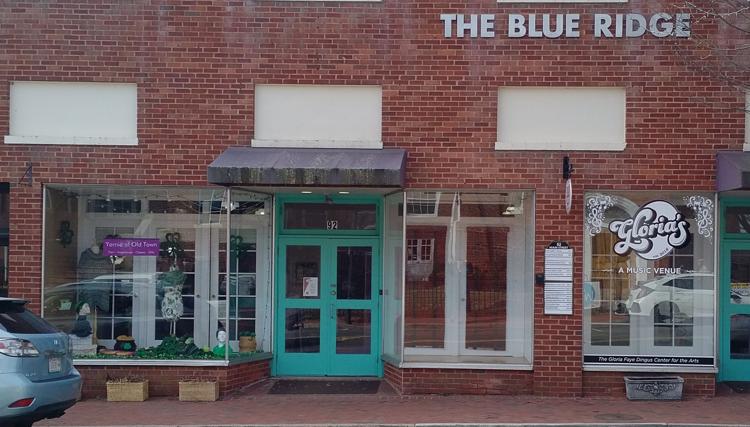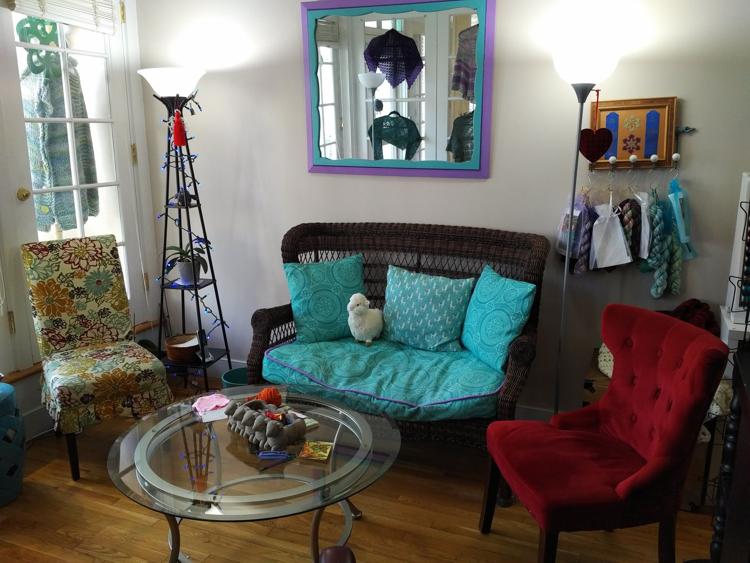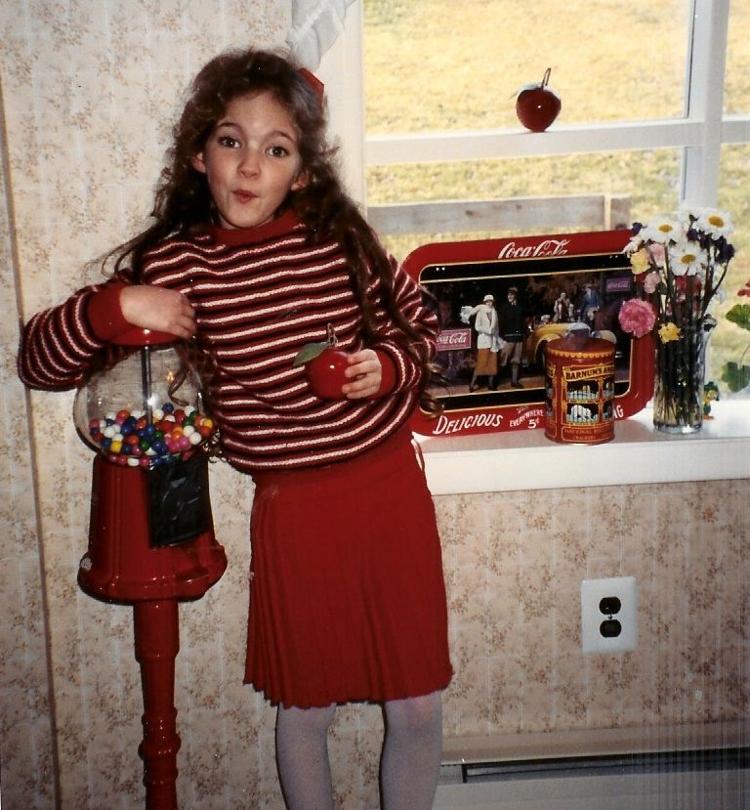 Richard and Marylou Embrey are the owners of Yarnia of Old Town and were very much influenced by their family. The husband and wife team both developed a love for knitting and crocheting. Marylou's mother taught her how to crochet at about the age of 10, then knitting followed. Her mom made large hook rugs for rooms, at least 12 square feet in size. 
"It all came back to me when I picked up needles and hooks to make projects," Marylou said with a smile. She is currently working on four projects at a time: a green hat, two shells/tank tops, and two shawls: one green and grey and the other purple and teal. 
For Richard, his grandmother and mother both knitted. Although he did not knit at an early age, he always wanted to open a shop. First, in 2015 he and Marylou opened the shop The Red Thread on South Fifth Street. Then when they moved to Main Street, the shop was renamed to Yarnia of Old Town. As soon as the yarn shop opened and was running well, it inspired him to learn to knit. He now creates beautiful trendy shawls. In addition to knitting, he also crochets, and does tatting. Look for his lovely shawls in soft hues of greens and purples, to name a few colors, at Yarnia. 
Knitting is thought to have started in the 11thcentury as a necessity - a means to make warm clothing without the need of large looms or equipment. This was also true of the depression era, when knitting groups were formed for the war effort. Crochet was seen in Europe in the 1800s at a time when elegance was a part of the era. Knitting and crocheting have been cyclical over the years. The two art forms are now back in vogue, viewed as trendy and as a way to show individuality. 
Many of Yarnia's customers hail from Alexandria, Fairfax, Gainesville, Culpeper, and Fredericksburg. They travel for the yarn's high quality, variety of selections, and advice. Local Warrentonian, Gina Clatterbuck says, "I have been shopping at Yarnia for a long time.  They are always so nice. Although I have not been to any of their classes, I would love to. They have a wonderful variety of yarns and supplies. You really can get just about anything related to knitting and crocheting. I've sold many items that I have made. "
In addition to their collections of yarn, Yarnia also has unique notions like buttons made of coconut. They are expanding their line to include more package project items that will be on display, including tote bag projects. With the recent closing of Kelly Ann's Quilting, people have stopped by the now vacant shop, and remarked that they have also been customers at Yarnia of Old Town and will be there even more now.
A whole new look to Yarnia will include more items and more classes for all levels, including a learn-to-knit class. On March 6, 13, and 20 from 6 - 8 p.m. Yarnia will offer a class on making a pair of socks for beginners done by a one-magic-loop method. Another class planned is learning how to embroider a wool project bag which will take place on March 16 and 23 from 9 – 11 a.m.  
"We are here to assist our customers. It helps to know about yarns and fibers prior to starting a specific project," said Marylou Embrey.  The Embreys advise on repairs and have had people bring in heirloom pieces. Marylou also has a passion for watercolors and acrylics and new items will include notecards that can be added to homemade gifts.
Yarnia is located in Suite 101 at 92 Main Street in Warrenton. Register for classes by phone at 540-878-2039. Visit their website at www.yarniaofoldtown.comto see class details. 
Visiting Yarnia is inspirational. Like yarn, the arts connect us to creativity. ​
Debra Smyers is an actress, arts consultant, arts management professor at George Mason, and co-executive director of Fauquier Community Theatre. Reach her at debra@artsconsultinginternational.comor 800-754-4507.