Warrenton residents were invited to weigh in on the town's draft comprehensive plan during a public hearing at a town of Warrenton planning commission meeting Tuesday evening. Eight residents took the opportunity to speak before the planning commission in person, and others submitted written comments.
Three of the eight public hearing speakers addressed concerns with their Oliver City neighborhood; three – two of them representatives of local non-profits and one a local realtor -- spoke in favor of the plan's focus on diversifying housing options. And two of the speakers spoke in emphatic tones about the dangers of by-right zoning and the unwelcome and uncontrolled growth it could bring.
Concerned about by-right zoning
David Norden, former Warrenton Town Council member, pointed out a sentence under the "Land Use and Character District" section that worried him. "The thing that scared me the most about the plan is right on the very first page as part of the 'vision.' He pointed to the section that would create "mixed-use character districts using streamlined by-right zoning for a range of land uses."
"If I learned anything during my 16 years serving on the Town Council," he said, "it was that you need leverage against developers to get what you want.
"You should also have a public process for input, impact analysis, traffic studies, etc.
"This UDA [urban development areas] scheme strips all of that away."
Norden referenced a "42-acre parcel next to Country Chevrolet, in the New Town Character District, that has had two previous attempts to be rezoned from industrial to commercial. Both while I was on the council.
"Both times the tremendous traffic impact was the reason to say no. It was insurmountable.
A stop light could not be added before the Country Chevrolet light because traffic backed up into 29.
"This plan does not solve that. It just makes it so it can no longer be an obstacle to the developer."
Norden added, "David Dobson's property, known in the plan as part of the Greenway and Makers District, shows hundreds of residential units along Old Meetze Road (page 264 of the plan).
"Dobson has wanted to do this on two other occasions and was told no by the town.  The impact for that much traffic on that road network was again, insurmountable.
"This UDA scheme will now allow all of that by-right without any public input to get in the way and without any requirement to mitigate the impacts.
"From what I read in this plan, it is headed in the direction of allowing, if not promoting, Warrenton to grow like Manassas did decades ago and Gainesville did more recently."
Julie Bolthouse, Fauquier land use representative for the Piedmont Environmental Council, started out by saying, "The PEC is not against growth in Warrenton," but she is concerned about the details of the draft comprehensive plan. She, like Norden, is alarmed about the plan's stated intention to convert business zoning to mixed use by right. The move, she said, would take away the town's ability to evaluate each project on its own merits.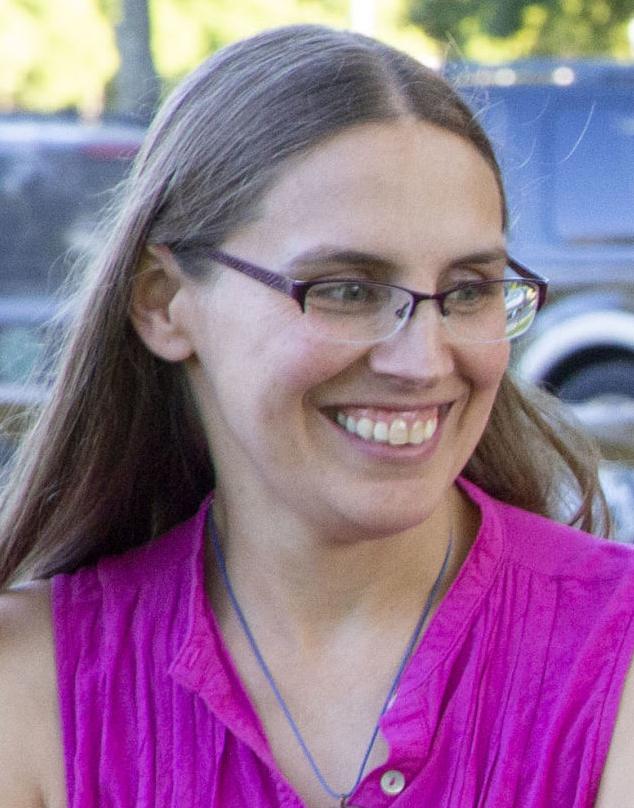 "Encouraging more residential growth to grow business is dangerous," she said.
Bolthouse also said that she would like to slow the process of approving the comprehensive plan. "I'm concerned by the rush to get it approved to meet developers' timelines…. Warrenton's future will be brighter if you just slow down to get this right."
In favor of mixed housing options
Lynne Richman Bell, executive director of the Fauquier Boys & Girls Club, Darryl Neher, executive director of Fauquier Habitat for Humanity and Dawn Arruda, realtor, all agreed that Warrenton is in need of affordable housing and that the comp plan as drafted would open the door for those kinds of projects.
Bell said that if Warrenton were able to offer better housing opportunities for all income levels, it would be able to attract good workers. She compared the plan to the town's decision to allow outdoor seating in parking spaces on Main Street to help businesses. "We need to continue to create that everyday magic, like the outdoor seating during the pandemic… That helped everyone feel a sense of community."
She concluded, "Stay the course. This is the beginning of a good plan."
Neher began, "Home is everything. It's a place of family, faith, recreation and safety. Everyone deserves a decent affordable place to live. It's not just about policies, it's about the people who those policies affect."
He spoke in favor of the housing diversity the comprehensive plan would incentivize. "We need housing that can fit our diversity mix. A community without diversity is a community where people will fall through the cracks."
Neher spoke of the historical and cultural value of Haiti Street in particular, where Habitat is investing heavily. "It's not just houses, it's people."
Arruda also was supportive of the mixed housing options presented in the draft comprehensive plan. She said she'd like to retire in Warrenton, but that housing options are expensive. "I also have concerns about people who have families. They can't afford to live here. They may want to come here, but can't find a place to live." She pointed to the Vint Hill Loft apartment project as an example. "Turning older buildings into housing is a great idea."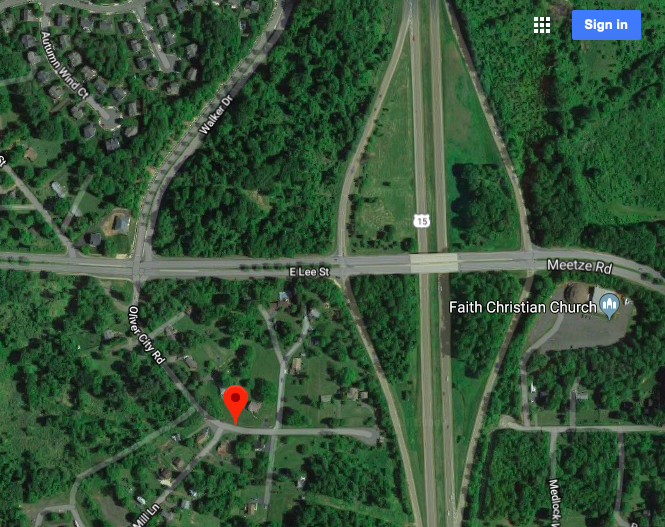 Andrea Jaffrey, Marie Smith and Lynnette Lewis all spoke to the planning commissioners about issues in the Oliver City neighborhood off Meetze Road. The area is a traditionally Black neighborhood that has been in existence for decades. Jaffries said, "We need utilities and signage. We have no lighting, no sidewalks, no clean water."
She pointed out that there are protections for Haiti Street, Culpeper Street, Falmouth Street, but "what about Oliver City?"
Lewis said that the comprehensive plan should be amended to include a plan to provide sewer,  water and lighting for Oliver City. "How can you address the needs of future citizens when you are not addressing the needs of current citizens?"
Planning commissioners Ryan Stewart, Mark Moore, Susan Helander, Ali Zarabi, James Lawrence and Gerald Johnson were in attendance at Tuesday night's meeting. Town Planning Manager Denise Harris gave a brief introduction to the draft comprehensive plan, although the planning commission has already held two work sessions to work through the more than 400-page document. Another work session will be held July 28 and the commission is expected to vote on the comp plan in August.
After the planning commission weighs in, the comp plan will be discussed by town council members beginning in September. The town council will also host a public hearing.
Planning commissioners said after the Tuesday meeting that they were glad to hear from residents but were anticipating a larger turnout. Harris said that written comments may still be submitted and residents will have another chance to express their opinions before the town council.
"That's good," said planning chair Helander. "This is a plan for everyone."
A few residents chose to express themselves on the comments section of the Facebook Live thread that was used to livestream the meeting.
James Brown wrote, "The PEC had many good points that addressed many concerns about this plan. I am frustrated in many aspects of the plan and feel that there is too much focus on competing with NOVA localities. Many of us did not move here to be in the throws of NOVA. I hope they listen to the concerns and make considerations for those."
Travis Rogers added, "There's a fine line between financial stability within the town's economy and maintaining the very fabric of why many have chosen to live in Warrenton. I work in Chantilly and recently moved to Warrenton from Haymarket. I chose a longer drive because Fauquier County is better than PWC in many ways, and Warrenton is a great mix of charming but populated. If I wanted to be compared to a larger area, I would've moved to a larger area. Don't rob us of our charming and peaceful nature in an effort to grow in dollars…"
John Kowalewski was concerned about the part of the plan that addressed the Timber Fence Parkway. He wrote, "Do not turn Timber Fence Parkway into a connector road! Putting a heavy traffic volume road right through the residential areas of Olde Gold Cup (where I live), Silver Cup, etc. will drive down property values and significantly degrade quality of life for the many families living in this neighborhood. I bought a house here specifically to raise my children in a quiet and safe area, away from the noise and danger of heavy traffic."
Brown added in a later comment, "Warrenton is not NOVA. If I wanted to live in NOVA I would have stayed there. I choose Warrenton because it offered a place to raise a family. Building hotels will only bring crime and gangs. We already have a homeless problem in Warrenton. Check out the apartments by Popeyes. We have homeless folks living there. We have drug issues here already. Stop trying to compete with other towns."