The Red Hot & Blue restaurant in Warrenton closed its doors for the final time at the end of the business day on New Year's Eve.
"It's been sad," said Milton Hernandez, a member of the family that held the franchise to the restaurant at 360 Broadview Ave.
Hernandez returned to the restaurant on Jan. 2; he spoke about the last day of business. "Everybody came by to say goodbye," he said of longtime customers.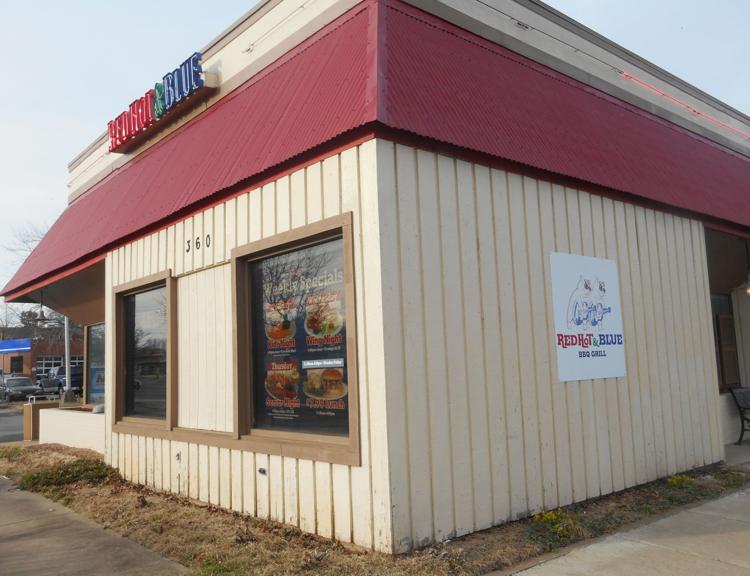 "The restaurant was doing OK," but corporate headquarters "took our catering away," Hernandez said. A call and email sent to Red Hot & Blue corporate headquarters for comment received no reply.
The restaurant chain's website lists 25 restaurants. The first opened in Arlington, Virginia, in 1988. The chain specializes in Memphis-style barbecue pork and also serves chicken, brisket, ribs, wings, side dishes and desserts.
The Warrenton restaurant had dine-in seating as well as a pickup window and provided event catering. Hernandez said the restaurant opened about 20 years ago.
Hernandez said he's been associated with the restaurant chain since he was 14 years old and is 41 now. He said that his family has other restaurant interests that will occupy him.
The Warrenton Red Hot & Blue property sits next to the former McMahon's Irish Pub and Restaurant which closed last September and remains unoccupied. On the other side of McMahon's is the site of the former Cheswick Motel, which was closed and then demolished in December 2018.
Reach James Ivancic at jivancic@fauquier.com