Dr. Doug Ward, 71, a resident of Rappahannock County and a practicing physician, announced this week he will run as a Democrat for the 18th District seat in the Virginia House of Delegates.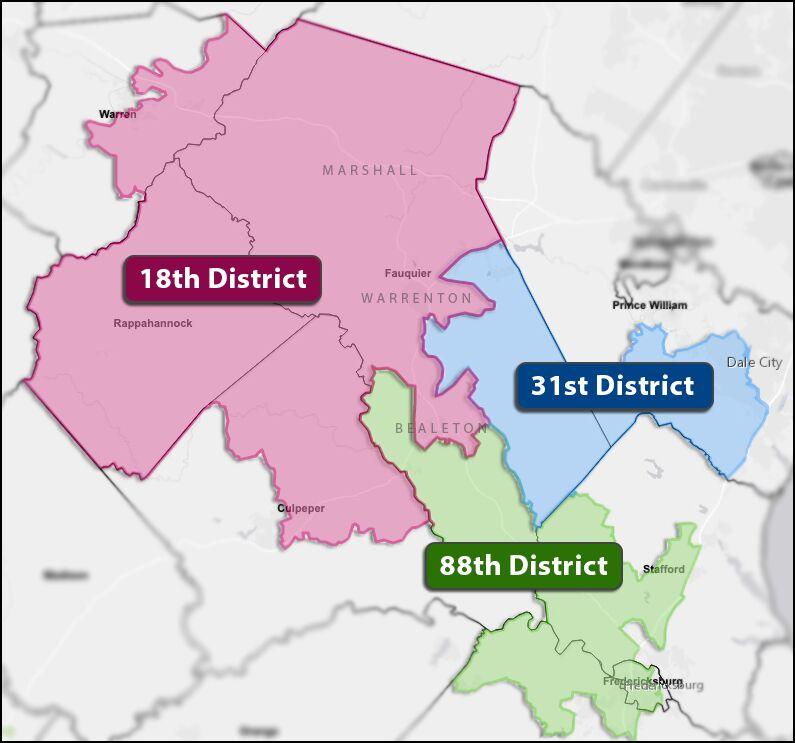 If no one else challenges him for the Democratic Party nomination, Ward will face incumbent Del. Michael Webert, R-Marshall, who has represented the district since 2012, in the general election.
Since his first campaign in 2011, Webert has never received less than 60% of the vote in a general election. Laura Galante was on the Democratic Party ticket in the last election, in 2019, and managed 39% of the vote, losing to Webert by almost 6,000 votes.
Virginia voters will go to the polls on Nov. 2 to elect a governor, lieutenant governor, attorney general; each of the 100 House seats will also be on the ballot.
Ward is an infectious disease physician for Dupont Circle Physicians Group in Washington, D.C., specializing in HIV/AIDS treatment.
In a statement announcing his candidacy, Ward expressed support for the General Assembly's vote in 2018 to expand Medicaid eligibility for Virginia residents. (Webert opposed the move, citing cost concerns.) According to the Virginia Department of Medical Assistance Services, about 500,000 Virginians have enrolled in Medicaid as a result of the measure.
Ward also expressed support for raising the minimum wage, which is currently $7.25 per hour in Virginia. "The current rate of $7.25 leaves someone working full time below the federal poverty line. This is unacceptable," the statement said.
Ward also listed expanding protections for lesbian, gay, bisexual and transgender Virginians, promoting renewable energy production and supporting community colleges and trade schools as priorities.
Del. Mark Cole, R-Spotsylvania, announced Friday he will not seek reelection to the Virginia…