Whether it's a wig by Rene of Paris or Amore, bras, leisure or activewear, lingerie by Amoena, or bamboo scarves and turbans by Parkhurst, it's all under one roof at The Home Care Shop, located off the main lobby of Fauquier Hospital near the gift shop.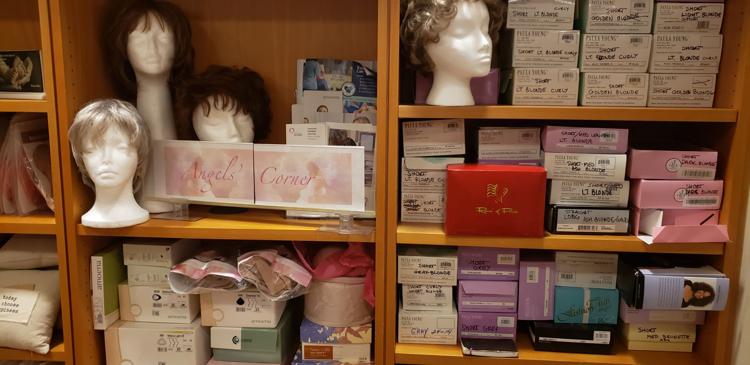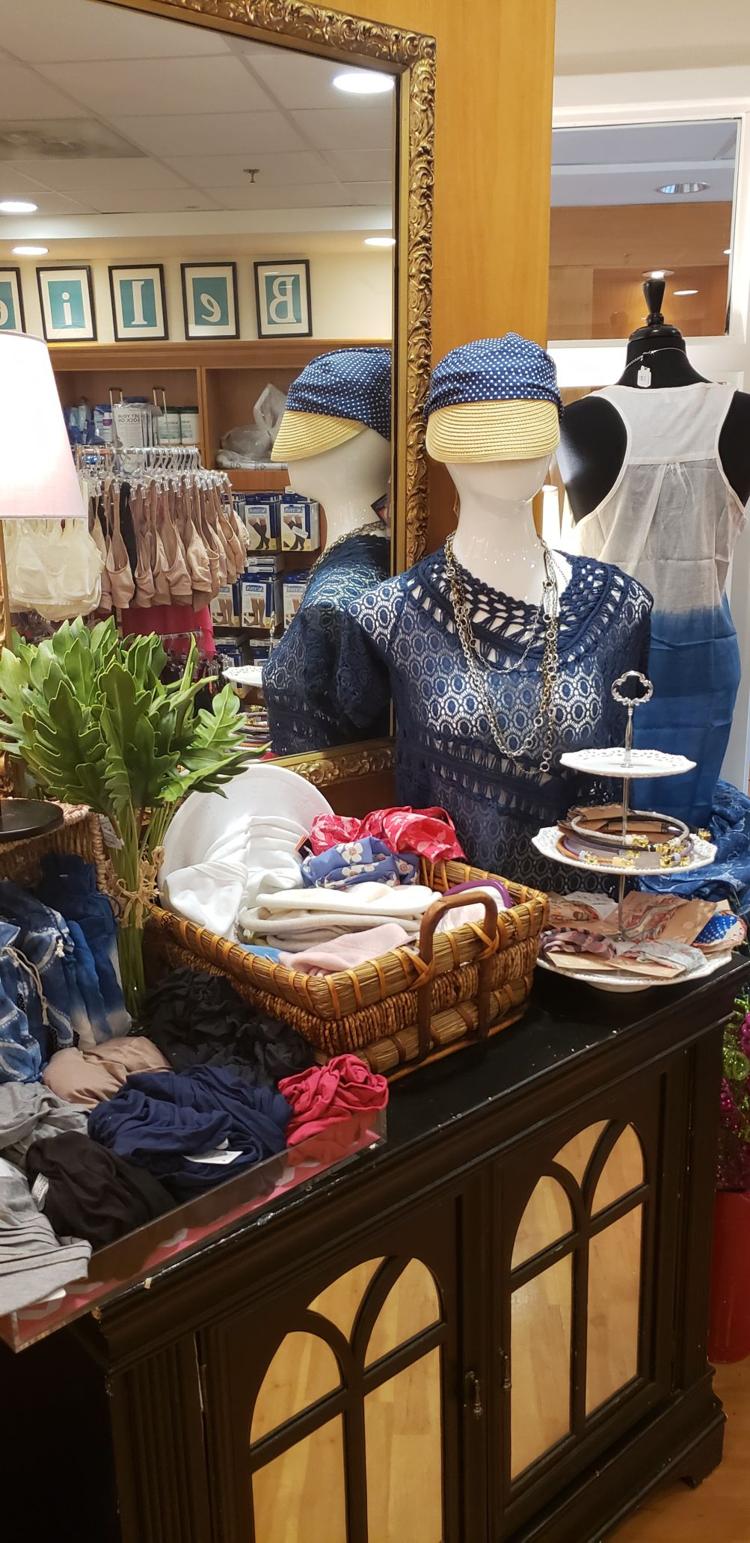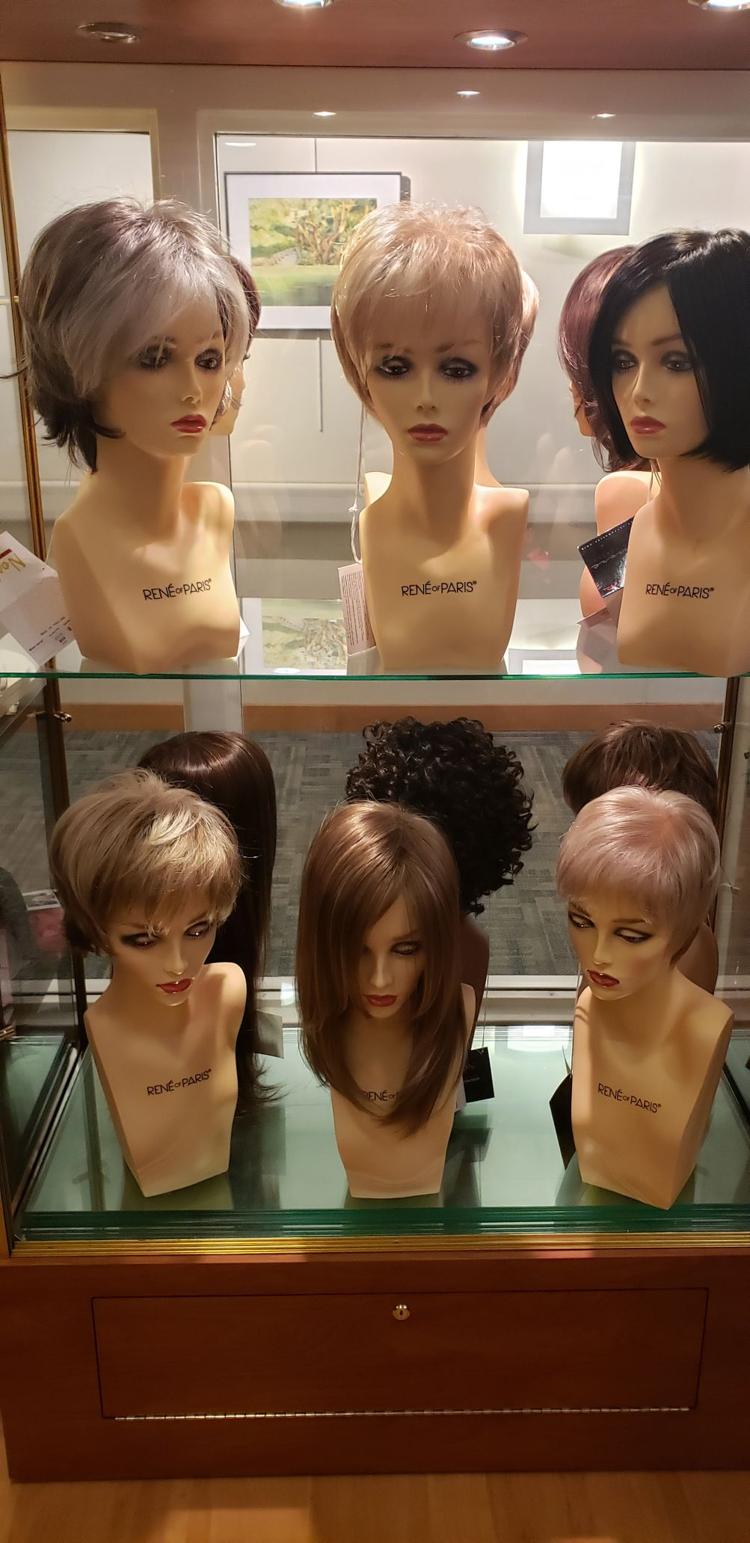 Manager Diane Von Goellner-Suppa chuckles, describing the shop as "the world's smallest department store."
While garnering a reputation as a place to be fitted for a bra after a mastectomy or to purchase a wig if you've lost your hair, the colorful and cozy shop houses much more. Nurses in need of new scrubs or hospital visitors looking for a water bottle or hand lotion can find what they need. 
"We have women who come in for a wig because it's convenient if they are going on vacation or a cruise and don't want to worry about their hair," said Von Goellner-Suppa, who has two art degrees in addition to two certifications as a certified fit specialist. 
In an array of colors, the wigs can be fashioned from human hair or synthetics. 
Von Goellner-Suppa points to several on display. "See, you can see the scalp," she says, noting that she always has customers "try them on in natural light." 
Because of her art background, Von Goellner-Suppa is particularly sensitive to a woman's coloring. "The wig needs to look good without your wearing make-up," she noted. 
"Anyone can shop for a bra in here," says Von Goellner-Suppa, "and they are reasonably priced." While bras have discrete pockets for prosthesis products, the Amoena bras are fashionable, feminine and designed with flattering cuts and good support. 
Von Goellner-Suppa is very mindful about her customers' well-being. "We have a variety of bras for a variety of needs," she said, "I can usually tell when someone comes in … head down … shoulders bent … that they are not feeling good about themselves … I want to change that."
Customers leave feeling more confident and reassured.
Even with insurance, the cost of wigs, bras and other medical items can mount up. That's where the Angel's Corner comes into play. Gently used wigs and other items fill the shelves in one section of the store. "We can't re-sell these items," says Von Goellner-Suppa, "but we can give them away to customers who might not be able to pay." 
Under the umbrella of the Fauquier Hospital Auxiliary, the Home Care Shop will be reinventing itself soon with a new name: The Care Boutique. Von Goellner-Suppa manages both the Home Care Shop and the Gift Shop which, while housed in the Fauquier Hospital, are not part of the hospital organization. "We have a very favorable lease from them, and they like us here," said Von Goellner-Suppa. "But we are a nonprofit and our funds are separate."
Von Goellner-Suppa is pleased with the prospect of a new name. "It better reflects our mission … to promote and support the health of our community," she said, adding that in future they will be able to directly bill insurance companies for products … a service that they are unable to provide at present. "Right now, a customer has to submit their own paperwork, but we will be able to help with that, making their visit a better experience," said Von Goellner-Suppa.
Von Goellner-Suppa has been on the Fauquier Auxiliary Board for 12 years; four of those as manager of The Home Care Shop. She divides her time between the two shops that see a string of customers -- those visiting the hospital or others who need a more specialized service.
"I love working here … I love what I do," said Von Goellner-Suppa, "it's so nice to help … to help a woman feel like a woman again and not a victim … to get back into life's cycle."