5th Congressional District Democratic candidate Dr. Cameron Webb has outraised every other Virginia congressional candidate, including his Republican opponent Bob Good, between July 1 and Sept. 30,  according to campaign finance reports filed Oct. 15.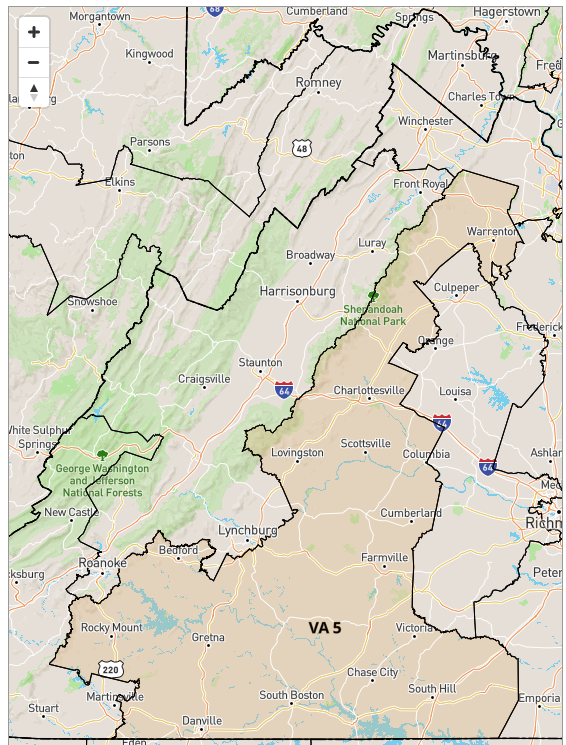 The candidates are vying for the seat currently held by Rep. Denver Riggleman in the sprawling 5th Congressional District, which stretches from the North Carolina border to Fauquier County. The district typically votes Republican and hasn't elected a Democrat since 2008. 
Good, 55, is a former Liberty University athletics official and former Campbell County supervisor. Webb, 37, is a practicing physician and professor at the University of Virginia School of Medicine.  
Webb's campaign raised $2.7 million  between July 1 and Sept.  30, including $2.5 million in individual contributions. Good raised $722,000, including $550,000 in individual contributions, during that time. 
Stephen Farnsworth, director of the Center for Leadership and Media Studies at Mary Washington University, said Monday that Democratic donors "clearly see 5th District as a very appealing pick-up opportunity." 
"This is an extraordinarily large amount of money for a candidate to raise in a district as Republican as this one is," Farnsworth said.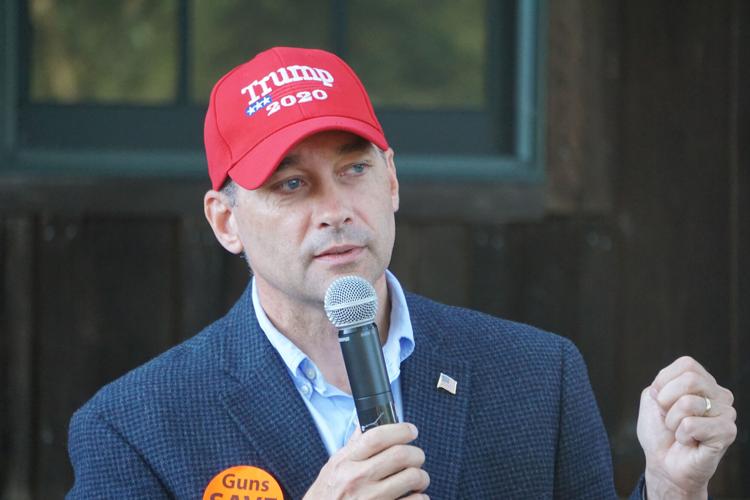 Farnsworth said the district would likely not be in play if the incumbent Riggleman was the nominee. Good ousted Riggleman in a divisive nominating convention in June, winning with 58% of the vote.  Farnsworth said that, "by turning away from a Republican incumbent, Republicans may have turned a relatively easy reelection into one of the biggest congressional battles nationally this year."
"The division within the Republican Party is hampering the party's efforts to raise money and to compete effectively in the district," Farnsworth said.  
Farnsworth, who considers the race a toss-up, said Good's lackluster fundraising is likely the result of "bad feelings" between Good and Riggleman over the way that the Republican nomination process unfolded in June. Riggleman said he will not endorse either candidate.
"If a lot of Congressman Riggleman's supporters keep their checkbooks closed and pass on voting for the Republican nominee, this seat could flip," Farnsworth said. 
Melvin Adams, chairman of the 5th Congressional District Republican Committee, downplayed Webb's fundraising advantage over Good. He said he's confident in a Republican victory in the 5th Congressional District this year.  
"Money buys media and it can help with name recognition, but at the end of the day, values are what get votes," Adams said.  
Adams said Democrats running in the district have consistently outspent Republicans, but Republicans have held the seat for the last decade. In 2018, 5th District Democratic candidate Leslie Cockburn raised nearly double what Riggleman raised. 
"I can't think of a time when the Democrats haven't outspent us," Adams said. "The 5th  is a conservative area and I just think it's going to go our way. But we're not going to take anything for granted. It's our race to lose." 
Adams added that the tension between Riggleman and Good was overblown by "a handful of people who continually try to stir up old issues."  
Bob Good emerged as the Republican Party's nominee for the 5th Congressional District seat a…
Adams was referring to the party convention that chose Good as the nominee. Riggleman and his supporters pushed for using a primary to choose a nominee, claiming that a convention of party hardliners would favor a candidate with more extreme views unrepresentative of Republicans more generally.
Riggleman claimed that the vote by the 5th District committee to choose a convention instead of a primary was invalid — because three committee members were paid staffers for the Good campaign. Following the convention, Riggleman claimed that "[v]oting irregularities and ballot stuffing" had been reported.
For his part, Good claimed a convention was the only way to create a "level playing field," saying that Riggleman, as an incumbent, had a fundraising advantage that would be more pronounced in a primary. Before the convention, some Good supporters threatened the central committee with legal action if the convention model was scrapped.
Adams said, "The reality is the average person across the district doesn't even know about the convention and honestly doesn't care. They're looking at the candidate that was brought forward. They're looking at the overall party platform and they're going to make their decisions there."
Webb is spending big on political ads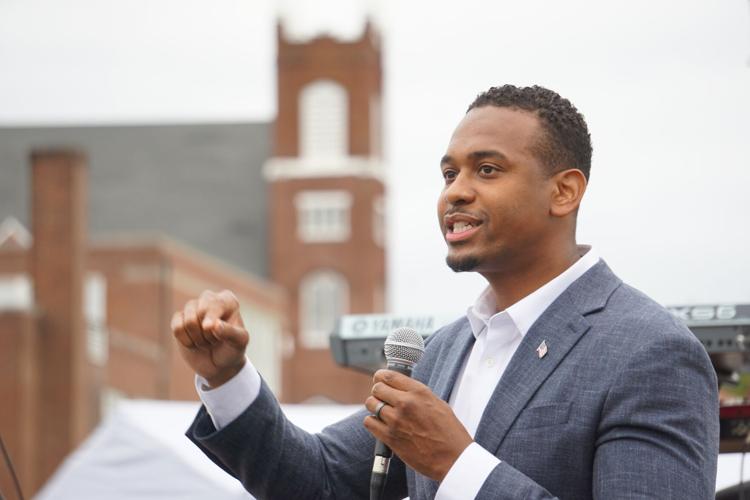 Webb, and political action committees that support Webb, have also continued to outspend Good on political advertising.  Webb and Webb allies have spent $4.9 million on political advertisements.  
Much of that has come from the Webb campaign, which has spent $2.5 million on ads, and 314 Action, a political action committee devoted to electing scientists to political office, that has spent $2 million. Democratic Congressional PACs have spent about $340,000 on political advertising for Webb. 
Good, and political action committees that support Good, have spent $1.9 million on political advertising in the race. The Good campaign has spent $370,000 on ads, while the Congressional Leadership Fund and the National Republican Congressional Committee, Republican Congressional PACs, have poured a combined $1.5 million into political advertising in the district.  
Most of the money spent by the candidates on political ads has gone toward broadcast and cable television spots. But the Webb campaign has spent $144,000 on digital advertising on  Facebook while the Good campaign has  spent $6,700 on Facebook ads. And the Good campaign has spent $49,000 on radio advertisements compared to only $1,700 spent by the Webb campaign.  
Both candidates have purchased more than $1 million in media ad buys that will air during the final two weeks of the election.