On Wednesday morning the Fauquier Community Food Bank received a delivery of 50 pounds of ground beef from Lakota Ranch in Remington. The delivery is part of a pilot program funded by the Piedmont Environmental Council that PEC officials hope will expand to connect more regional cattle farms to area food banks.
The program comes after the success of a similar PEC effort developed in May, when the PEC facilitated a program to purchase milk from a Reston-based dairy cooperative on behalf of local food banks.
Starting with a $5,000 grant from the PATH Foundation and more than $10,000 in private donations, cumulative contributions for the milk distribution program now total more than $50,000, according to PEC Buy Fresh Buy Local Coordinator Matt Coyle. Currently, more than 1,000 gallons of milk per week are distributed among 19 food banks in eight counties.
Demand remains high for food bank services
"We couldn't do this without this community. We wouldn't be here," said FCFB Executive Director Sharon Ames on Wednesday. Of the milk and beef programs specifically, she said, "It's getting healthy food in [clients'] hands. … Not only are we taking care of the people who are hungry, it's healthy. It's not empty calories." Later, she added, "It's absolutely a godsend."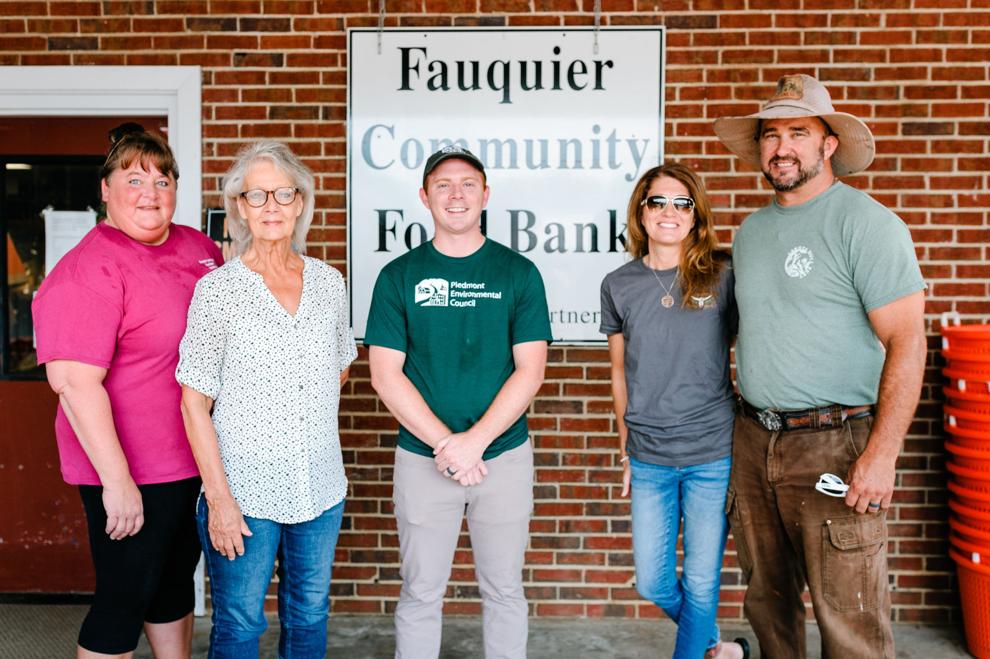 Food bank manager Cindi Carter added a similar sentiment. "We all get excited when we see that kind of stuff," she said of the beef donation. "It's exciting to see that we're going to have stuff in the coolers for [clients]."
Ames said that demand for the food bank's services spiked in March, as the economic effects of the pandemic began to worsen. There are some limited signs that demand was down slightly in June, she said, but the need for the food bank's services remains high.
She used those employed in landscaping jobs as an example: will they still have work over the winter? And, she said, the continued uncertainty about the opening of schools has put a significant strain on families with working parents. With children home from school long-term, it's more difficult for parents to work enough to support the family. Additionally, if there is a resurgence in the virus' spread as has happened in some other states recently, it could mean a new round of layoffs and economic hardships for working families.
Changes in funding for the federal Supplemental Nutrition Assistance Program could also mean the food bank will need to serve more clients, Ames said. Emergency benefits under the SNAP program have been extended through July, but there is no guarantee the added funding will be extended beyond then.
"We have to think long-term," Carter summarized.
PEC hopes to expand beef initiative with private donations
Coyle said that he hopes that PEC can extend the beef distribution initiative using a model like the recent dairy initiative. "We hope to attract some attention and interest from the community and from our donors, hopefully raise more money to keep this going, hopefully expand this to other farmers and food banks," he said on Wednesday. The pilot initiative with Lakota Ranch is intended to work out the logistics before, hopefully, scaling up the program.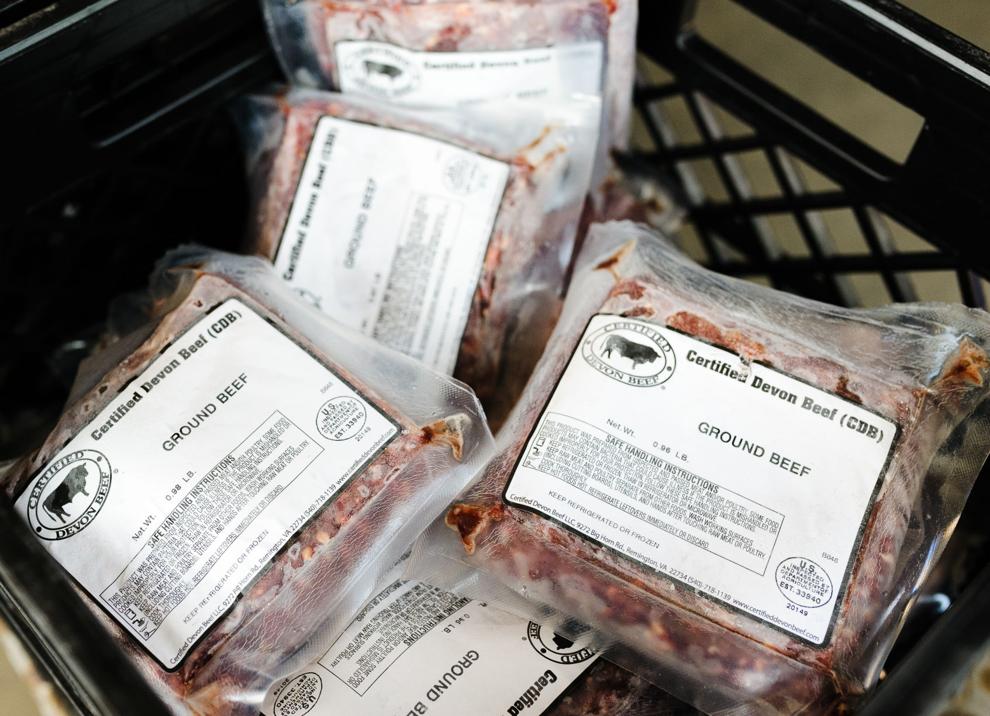 "If all goes well, with more than 60 beef farmers in our nine-county region, our goal is to match as many farmers as are interested with their nearest local food pantry, to provide about 400 to 450 pounds of meat per month to each pantry," Coyle said in a June 26 press release.
"Lakota Ranch, which had previously subsidized beef for a Madison County food pantry, heard about the dairy initiative and approached us to see if there might be a similar need for beef. The answer was a resounding 'yes,'" Coyle said in the release.
"We saw the initiative that PEC was doing with the milk and we were inspired to get involved," said Jeremy Engh, who owns Lakota Ranch with his wife, Jill. The Enghs' operation includes about 450 cows, many of which are raised on leased farmland in the area. All of the beef produced by Lakota is grass-fed and organic.
Jill Engh said that pandemic has caused an increased demand for their product. "They realize that supporting small businesses and small farms is important," she said, adding that concerns about the food supply chain have also caused some consumers to explore local options for purchasing food.
"We're just happy to be involved and grateful to the food bank and PEC for what they are doing," Jeremy Engh added.
The PEC press release explained that one of the barriers to distributing locally produced meat products is the lack of processing facilities in the area. The PEC, along with the American Farmland Trust, have applied for a U.S. Department of Agriculture grant to study the feasibility of a meat processing plant located in the Piedmont region.